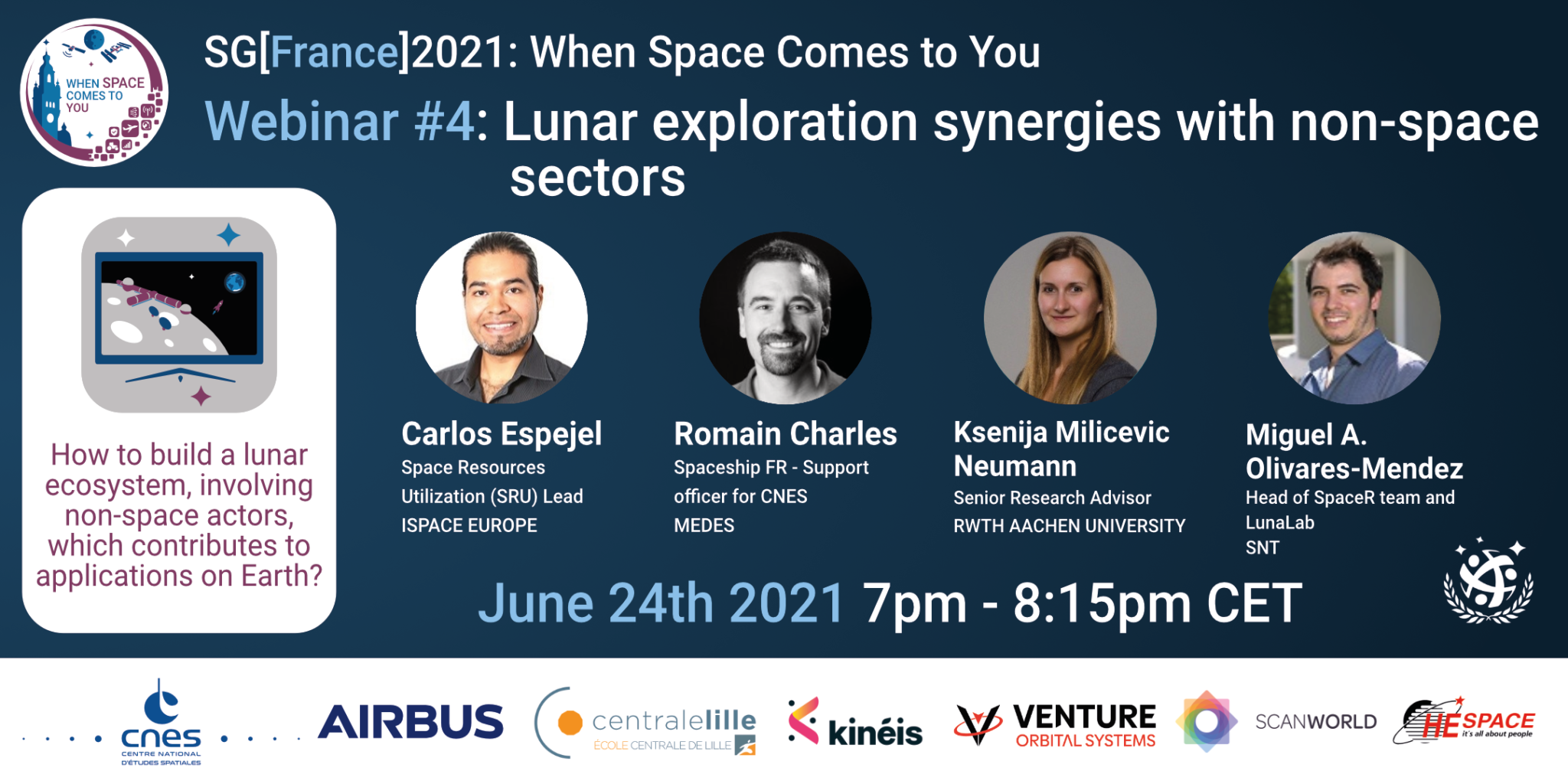 SG[France]2021 webinar series : Lunar exploration synergies with non-space sectors
June 24, 2021 @ 7:00 PM

-

8:30 PM

CEST
An increasing number of lunar missions is planned in the 2020's, to build sustainable infrastructure to live and work on the Moon. This requires to create an ecosystem involving many sectors (transportation, energy, resources, communications, health, entertainment). As technology progresses, companies develop new business models, products and services that foresee a lunar ecosystem. Public Private partnership, international cooperation and inspiration are key factors to enable these collective endeavours, supported by communication and entertainment.
All these aspects already exist in many different sectors: gathering the know-how, best practices and participation of these non-space actors is essential to build a sustainable lunar ecosystem. In addition, such a diverse ecosystem will open the door to diversified applications and benefits to better support life on Earth.
This webinar aims at introducing the key question that will be studied during the SG[France]2021 event next month in workshop sessions: How to build a lunar ecosystem, involving non-space actors, which contributes to applications on Earth?
To provide some context and present ongoing projects in this field, this webinar will introduce speakers from the space industry who are developing technologies with dual uses on the Moon and on Earth.
For this webinar, the participants will attend speeches on Space Resource Utilization (SRU), lunar human exploration as well as lunar robotics and how all these fields connect with terrestrial sectors.
Speakers are:
Carlos Espejel, Space Resource Utilisation Lead at ispace Europe;
Ksenija Milicevic Neumann, Senior Research Advisor at RWTH Aachen University
Romain Charles, from Spaceship FR and Support Officer for CNES at MEDES
Miguel A. Olivares-Mendez, Head of SpaceR team and LunaLab at SnT (University of Luxembourg)
The participants will then be able to ask their questions to the experts.
This webinar is concluding a series preparing the upcoming SG[France]2021 event, and will allow event's participants and other participants to start thinking about the different topics and challenges that will be tackled during the day.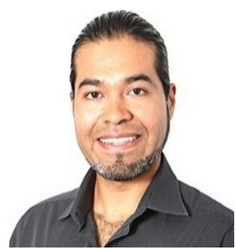 Dr. Carlos Espejel is ispace's Space Resources Lead working in the estimation of Space Resources, Space Reserves, as well as in the optimisation of the Space Resources Utilization Value Chain. He is also a member of the science team for the PROSPECT (ESA) project which is part of the Luna 27 mission to the Moon (Roscosmos).
Dr. Carlos Espejel has a Bachelor's Degree in Mechanical Engineering and Mining Engineering at the University of Queensland, a Master's Degree in Mining Engineering at the University of New South Wales (UNSW) in Sydney, and a PhD in Mining Engineering at the University of Queensland. In addition he is currently doing a Postdoctoral Project on Space Resource Utilization (SRU) in Luxembourg in collaboration with a number of institutions (ispace, UNSW, University of Luxembourg, and Luxembourg National Research Fund (FNR)).
Before Dr. Espejel joined the space industry he worked for around 10 years in the international mining industry (Metalliferous Mining) as a Strategic Mine Planning Engineer, particularly in Scoping, Pre-feasibility, Feasibility, and applied research studies for green field (new projects) and brown field (operations) Tier 1 companies as Glencore, Anglo American, BHP, Teck and CRCORE.
Spaceship FR – Support officer for CNES at MEDES – Institute for Space Medicine and Physiology
Romain Charles of French nationality received a Masters degree in Engineering from the French Institute of Advanced Mechanics in Clermont-Ferrand, France and worked for 6 years in the automotive industry as a quality engineer. In 2010, he was selected by the European Space Agency to become the Flight Engineer of the Mars 500 crew. This mission of 520 days simulated a journey to Mars between the 3rd of June 2010 and the 4th of November 2011.
For more than 7 years, he then worked as a crew support engineer at the European Astronaut Center in Cologne, Germany. His tasks covered the management of the European Space Food, the upload of private items for the astronauts, the organization and participation in the Launch and Landing campaigns in Kazakhstan and the organization of all the private video conferences between the astronauts' families and the ISS.
He's now helping CNES to create the "Spaceship FR" structure in Toulouse, France. The goal of the "Spaceship" network, coordinated by ESA, is to prepare the future of exploration.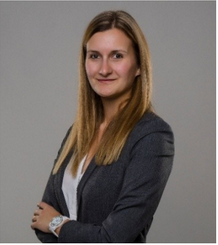 Ksenija Milicevic Neumann
Ksenija Milicevic Neumann works as Senior Researcher at IME Process Metallurgy and Metal Recycling Institute (RWTH Aachen University) on Battery Recycling, Space Resources and Zero-emission Metallurgy.
She is an experienced engineer and Project Manager with a demonstrated history of working in (aero)space and renewable energy fields with the focus on ISRU, electrochemical, material and metallurgical technologies. She worked on multiple international projects with companies such as German Aerospace Centre and Airbus and wrote many project proposals (Horizon 2020, BMBF, DFG, DAAD) acquiring further funding.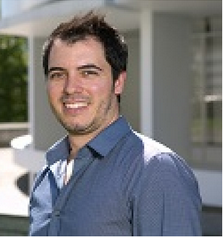 Miguel Angel Olivares Mendez
Dr. Olivares Mendez joined in 2013 the Interdisciplinary Center for Security Reliability and Trust (SnT) at the University of Luxembourg (Uni.Lu), as Associate Researcher in the Automation & Robotics Research Group. In December 2016 he became Research Scientist and major responsible for the research activities on mobiles robotics in the Automation & Robotics Research Group at the SnT-University of Luxembourg. He was appointed as Assistant Prof. on Space Robotics and head of the Space Robotics Research Group (SpaceR) at the SnT-Uni.lu on Nov-2019.
The main research and innovation activities of SpaceR is on Planetary and Orbital Robotics: Planetary Robotics for explore and search, extract and collect resources, and orbital robotics for in-orbit servicing and operations, such as debris collection, refuelling, orbit raising or maintenance.
The SpaceR group is  using a Lunar analogue facility (LunaLab) of 80m2 and 20 tons of basalt and equipped with a motion capture system and our 2D zero-gravity facility (Zero-G Lab) to simulate micro-gravity environment for in-orbit operations and servicing
The main research interests of Dr. Olivares Mendez are on unmanned aerial systems, computer vision, sensor fusion, vision-based control, soft-computing control techniques and robotics and automation.
Share This Story, Choose Your Platform!