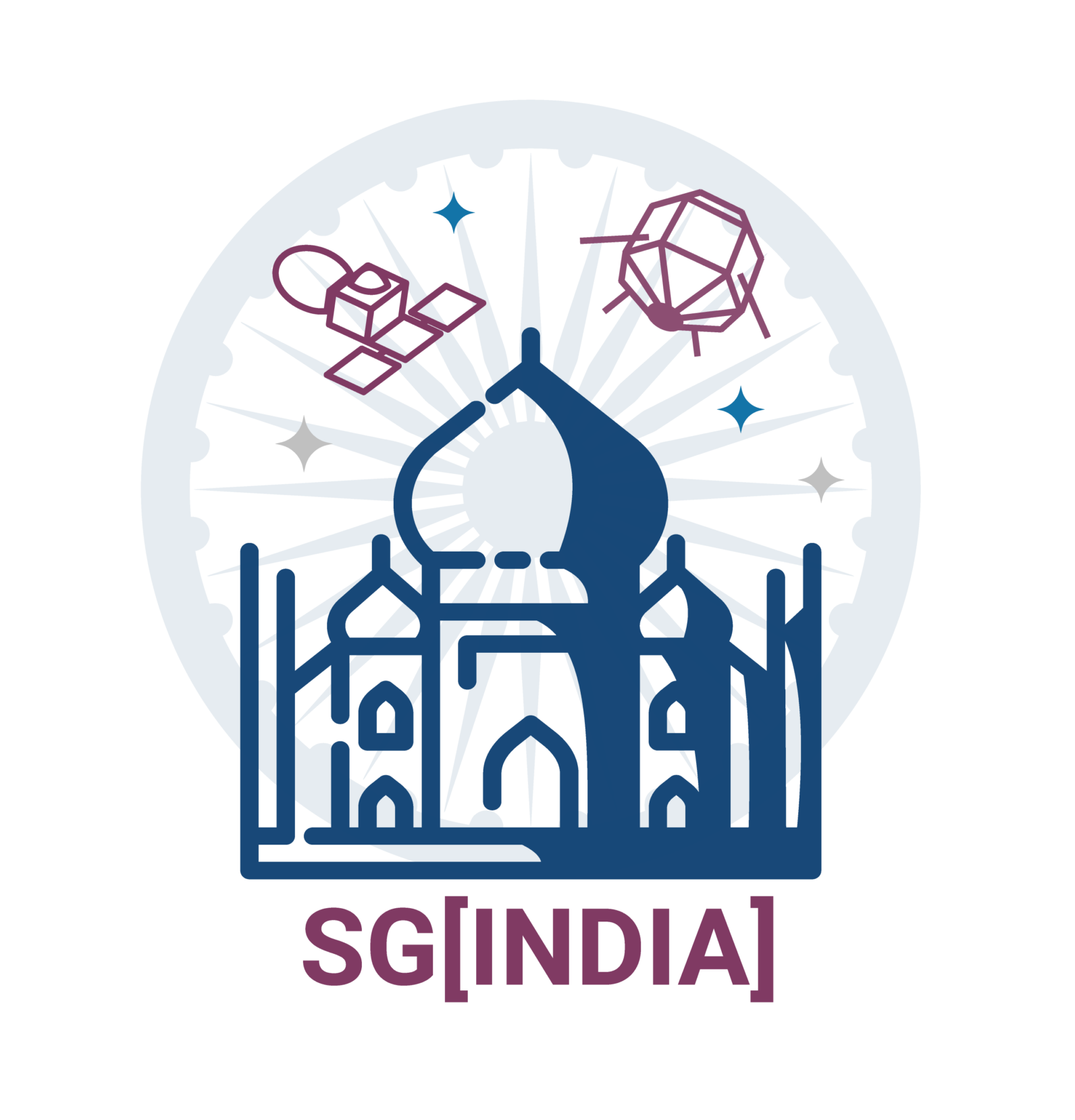 SG[India] 2022
April 23, 2022 @ 9:00 AM

-

6:45 PM

IST
S G[India] 2022- the very first edition of SGAC's flagship local event in India- is happening in an online version this April. SG[India] 2022 is focused on encouraging the use of space for social benefits. The founder of the Indian space program Dr Vikram Sarabhai encouraged harnessing space technologies for social benefits. SG[India] is taking that initiative forward with this significant local event. 
The program will consist of keynote speeches and panels, and a round of discussions, followed by working group sessions where participants are split into groups and work together on proposed topics guided by subject matter experts from our sponsors and other SGAC teams.
As we are unable to have an offline event despite our best efforts due to the current 3rd wave of the pandemic, we will ensure that the audience will have a proactive role in the event!
The language will be English since the organisers aim to be inclusive and diverse concerning participants and panel experts.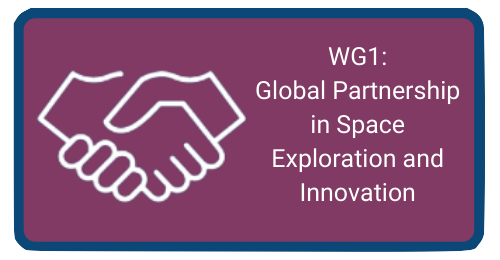 WG1: Global Partnership in Space Exploration & Innovation
We humans always want to touch every inch of the universe. States and space agencies have been engaged in space exploration by one way or another since our first launch. Nowadays focus is shifted to robotic missions beyond our earth and solar system. So, How can we do it collaboratively? How can a global partnership develop to have futuristic space exploration missions? What are challenges ahead of it and how to overcome them? This working group targets a start of a chain to have sustainable global partnership for Space Exploration and innovation.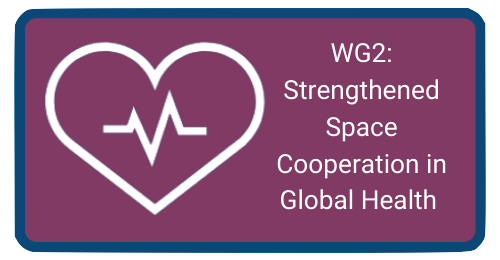 WG2: Strengthened Space Cooperation in Global Health
SG[India] is themed to harness space technologies for social benefits. Past two years were so much difficult for the world due to the health system crisis. UNOOSA also has it in one of their thematic priorities to strengthen the global health system using space. This working group entails discussion about how space can be an important factor to strengthen the global health ecosystem.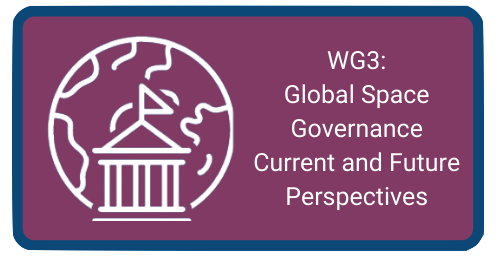 WG3: Global space governance: Current and Future Perspectives
We still don't have any remarkable intergovernmental level space governance. What should be the code of conduct, confidence building measures, safety concepts and regulations for a global space system? How can we take initiative for this? What are the challenges? How can we establish standards and regulations related to it? This working group takes a small leap towards knocking the doors of the global space system to have a proper foundation of Global space governance.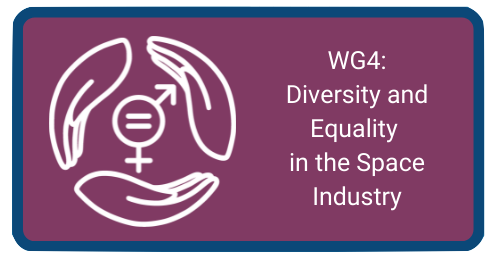 WG4: Diversity and Equality in the Space Industry: Challenges and Possible Solutions
Only around 1 in 5 space industry workers are women, roughly the same proportion as 30 years ago. Only 11% of astronauts to date have been women. What gives rise to this difference? Why are conditions still almost the same as they were decades ago? With this working group, the delegates will first attempt to understand the underlying causes of bias in the space sector and its impact, both immediate and long-term. They will study the current solutions in place to tackle this, how effective they have been and will then brainstorm possible challenges and solutions on how to eliminate bias and harassment in the workplace while fostering an era of gender equality and diversity in the aerospace industry.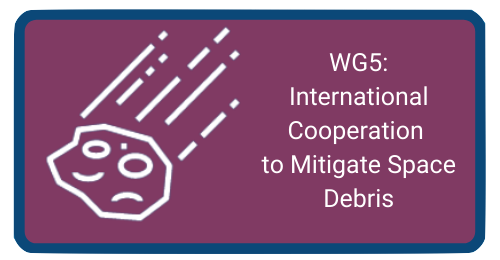 WG5: International Cooperation to Mitigate the Threat of Space Debris
Space debris has been a topic of intense debates and discussions over the past years, yet the threat it poses becomes more real with every passing day. It is estimated that there are around 200,000 pieces sized between 0.4 and 4 inches, and millions of pieces smaller than 1cm. With over 3200 defunct satellites already in orbit, this kind of debris can lead to catastrophic consequences and the loss of potentially critical services. In this working group, the delegates will discuss how international regulation in this domain can shape the future of space and what kind of policies can be put into place to regulate space launches in a way that will help minimise new space debris. They will also analyse what kind of initiatives and markets can be created on a global scale to mitigate existing debris and how that will impact the space economy as a whole.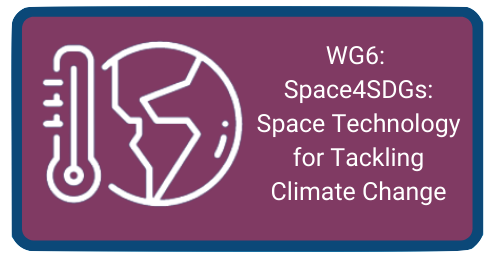 WG6: Space4SDGs: Space Technology for Tackling Climate Change
Climate change over the next few decades will define the future of our planet and human civilization. We have already seen unprecedented global disasters which can directly be linked to the result of global warming. Space technology, in the form of earth observation satellites and remote sensing, has already increased scientists' understanding of climate change and subsequent disaster management by leaps and bounds. Delegates of this working group will discuss the actions being taken currently by different space agencies across the world to assist with the Sustainable Development Goals put forward by the United Nations. They will aim to determine how space technology can be further used to mitigate the consequences of climate change and what challenges need to be overcome to limit global temperature rise to well below 2 degrees centigrade.
All times are in Indian Standard Time (GMT+5:30)
| | |
| --- | --- |
| Time | Schedule* |
| 9:00 – 10:00 | Inaugural Speech by Shri S. Somanath (Chairman, ISRO) & Mr. Hamza Hameed (Chair, SGAC) |
| 10:00 – 10:25 | First Keynote – Shri Sudheer Kumar (Director-CBPO, ISRO) |
| 10:30 – 11:15 | Panel Discussion (Round Table) – Benefits and Impact of Space Exploration on the Indian Society |
| 11:15 – 13:00 | Working Group Time |
| 13:00 – 13:45 | Lunch Break + Speed Mentoring Session |
| 13:45 – 14:30 | Panel Discussion (Round Table) – The Road to India's New Space Policy and Ecosystem |
| 14:30 – 14:55 | Second Keynote – Dr. Siddharth Pandey |
| 15:00 – 16:30 | Working Group Time |
| 16:30 – 17:30 | Working Group Presentations |
| 17:30 – 18:00 | Break |
| 18:00 – 18:30 | Award Ceremony |
| 18:30 – 18:45 | Closing Remarks |
* The above schedule is tentative and is subject to change by SG[India] team.
SG[India] Organising Team