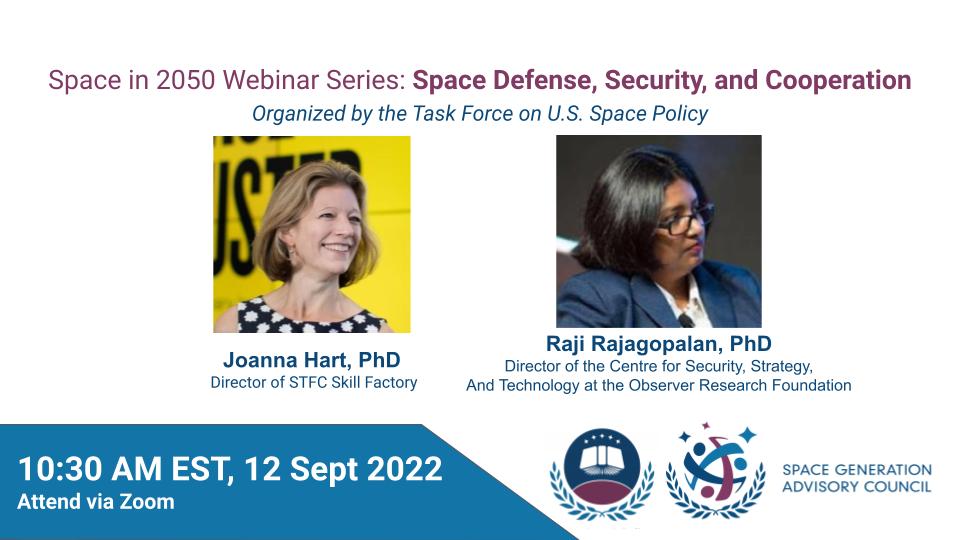 Space in 2050 Webinar Series : Space Defense, Security, and Cooperation
September 12 @ 10:30 AM

-

11:45 AM

UTC-5
In this series, we focus on challenges impacting the younger generation. For our first event for the year, we will discuss on dynamics affecting international cooperation versus competition between countries in the space industry, and reflect on current events and how they may fit in the context of what space may look like in 2050.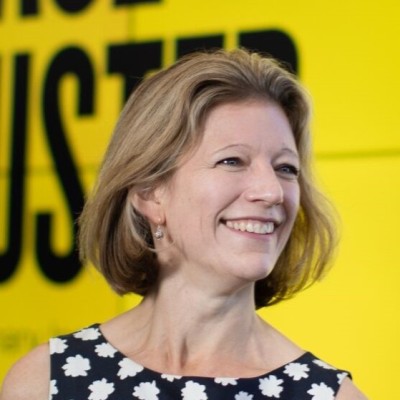 Dr. Joanna Hart is the Director of the STFC Skills Factory, which is increasing the number of early career opportunities in engineering and computing to address national skills shortages. Prior to this Joanna led the development of the Harwell Space Cluster, which brings together over 100 space organisations that collectively employ over 1,400 people. She has expertise in finance from analyzing companies to evaluating public sector economic impact, and is a proven relationship builder at all levels within investment banking, UK's thriving innovation ecosystem, and a clear communicator in writing with attention to detail in multiple formats, for marketing to business case writing.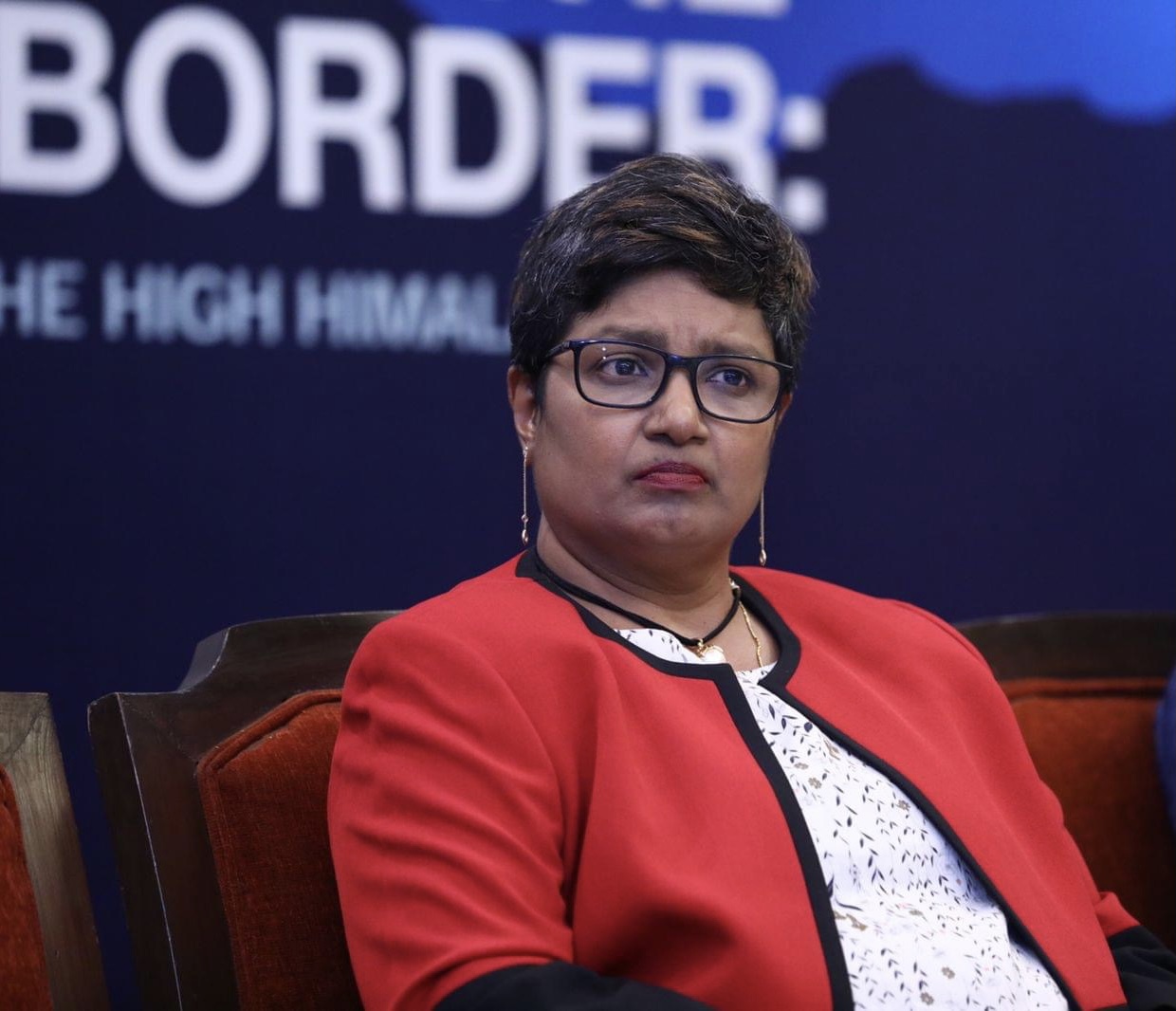 Dr. Raji Rajagopalan serves as the Director of the Centre for Security, Strategy and Technology (CSST) at the Observer Research Foundation, New Delhi. Dr Rajagopalan was the Technical Advisor to the United Nations Group of Governmental Experts (GGE) on Prevention of Arms Race in Outer Space (PAROS) (July 2018-July 2019). She was also a Non-Resident Indo-Pacific Fellow at the Perth USAsia Centre from April-December 2020. As a senior Asia defence writer for The Diplomat, she writes a weekly column on Asian strategic issues. Dr Rajagopalan joined ORF after a five-year stint at the National Security Council Secretariat (2003-2007), Government of India, where she was an Assistant Director. Prior to joining the NSCS, she was Research Officer at the Institute of Defence Studies and Analyses, New Delhi. She was also a Visiting Professor at the Graduate Institute of International Politics, National Chung Hsing University, Taiwan in 2012. Her areas of expertise include Indian Foreign Policy & Security, Asian Military and Strategic Issues, and Space and Nuclear Security. Her current projects include border infrastructure, specifically of the Sino-Indian region.
Lindsey Wiser
Sunny Narayanan (1st/primary moderator)
David Lindgren (2nd-moderator)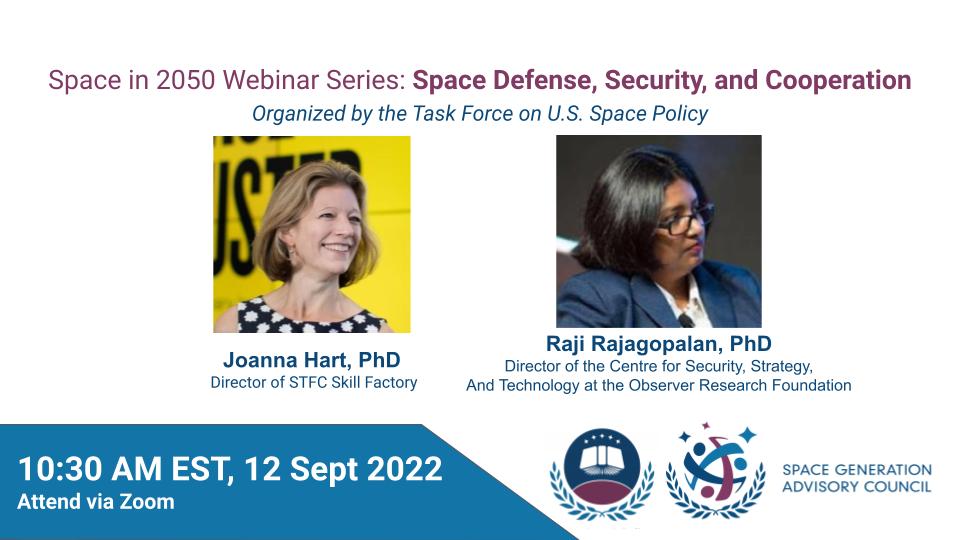 Share This Story, Choose Your Platform!