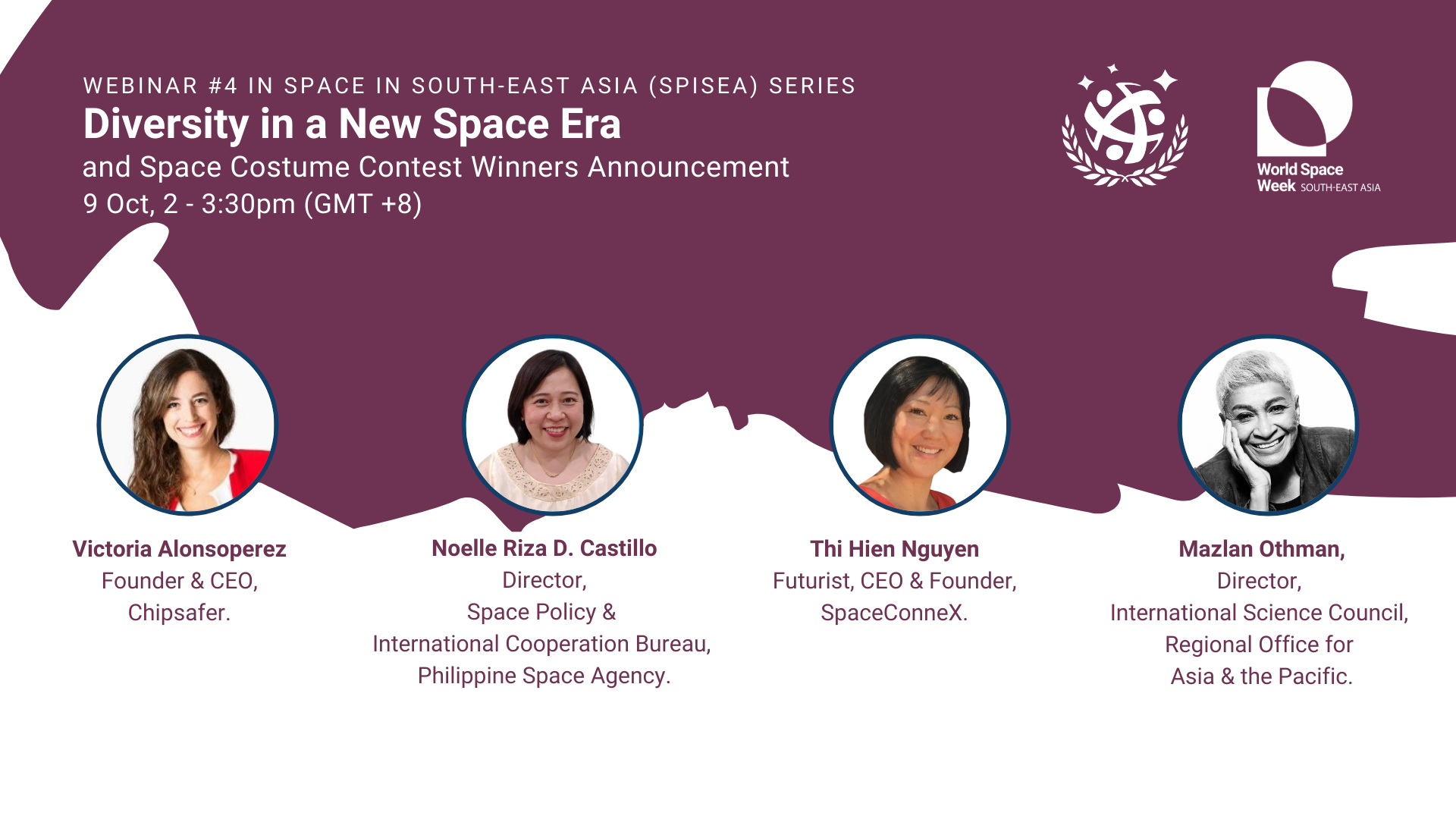 Space in South-East Asia (SpiSEA) Webinar Series #4
October 9, 2021 @ 2:00 PM

-

3:30 PM

SMT
SpiSEA Webinar 4: Diversity in the New Space Era
The fourth and final webinar in the series, this webinar is held in conjunction with World Space Week 2021 which celebrates "Women in Space". We take a look at how much the industry has evolved in the last several decades, the emergence of alternative career paths within the sector, and discuss the roles both women and men play in the New Space Era. This session will feature a panel discussion with esteemed speakers from academia, government, and the industry. Full speakers list and biographies to be released soon.
As part of our October celebrations, we are inviting participants to come dressed up in their favourite space-themed costumes! Attractive prizes from the Philippine Space Agency will be awarded to the Top 3 space costume entries. More details on the contest below.
Register below to save your seat in this upcoming discussion. See you there!
Space Costume Contest
We will be hosting a Space Costume Contest to celebrate and close the final episode of our SpiSEA webinar series for the year, and we welcome all friends from Southeast Asia and also our international friends to join us in this joyous occasion!
Prizes sponsored by the Philippine Space Agency will be awarded to the Top 3 entries.
Instructions:
1) Register for the webinar on Space in Southeast Asia: Diversity in a New Space Era
2) Contest form will be sent to your email
3) Submit 2 photos of you in your space costume
4) Winners will be announced on 9 Oct at the webinar. Please direct any questions to the contact points below. 

Space in South-East Asia (SpiSEA) Series
SpiSEA is a series of webinars to educate and raise awareness on space, space-based services and the benefits that they bring to humankind. 
Space assets and their applications significantly impact society by contributing to global GDP and covers around 40% of the SDG targets. They are indispensable for gathering data on the majority of Essential Climate Variables (ECVs) and are critical to managing disasters at all levels. Innovation drives new downstream applications and services across a wide range of sectors. Yet, billions of people still do not have access to these benefits.
This webinar aims to propel discussions towards bridging the space divide – to build up knowledge, opportunities, and access to space and its services, particularly across the Asia Pacific region.
Your Speakers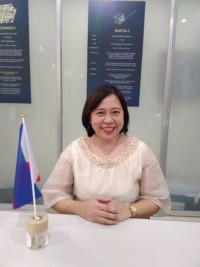 Atty. Noelle Riza D. Castillo, Director of the Space Policy and International Cooperation Bureau of the Philippine Space Agency
Atty. Noelle Riza Castillo is the Director of the Space Policy and International Cooperation Bureau, or SPICB, of the Philippine Space Agency. The SPICB handles direction on space policy matters, provides legal service for the Agency's internal and external processes, acts as liaison for legislative matters that concern PhilSA's key development areas, and is the main group that coordinates programs and activities with international counterparts and organizations. She brings with her a wide knowledge and acquired skills in the practice of law, both in the government and private sectors. She is well versed in legal facets of science and technology programs, and in international space law – its principles, developments, and current issues.
Before she joined government full time, Director Castillo has established her law practice as Managing Partner of the Castillo De Luna Abueg Castro Lawyers Offices. She is skilled in the field of court litigation at the trial court or appellate levels, and as a corporate legal counsel for various private corporations. Director Castillo obtained her degree in BS Economics from the University of the Philippines (UP) Diliman in 1990. Noelle obtained her Bachelor of Laws degree also from UP in 2003 and passed the bar exams given the same year.
Her education has been further enriched with experience gained from the former positions that she has held since the start of her career as a legal professional, namely: Head Executive Assistant at the PhilSA Office of the Director General; Attorney for the Department of Science and Technology Central Office Legal Service Division; Supervising Lawyer of the Office of Legal Aid at the UP College of Law; Attorney IV at the Public Private Partnership Center, NEDA; Court Attorney VI at the Supreme Court of the Philippines; Associate Lawyer of the Yorac Arroyo Chua Caedo and Coronel Law Firm; In-house Corporate Legal Counsel of Splash Group of Companies and Perception Gaming Inc.
Aside from her professional affiliations, Director Castillo is an active member and officer of the Kamuning First United Methodist Church, the United Methodist Church – Quezon City Philippines Annual Conference East, and the UP Concert Chorus Alumni Association. She is also a member of the of the Integrated Bar of the Philippines Quezon City Chapter and Haggai Leaders International.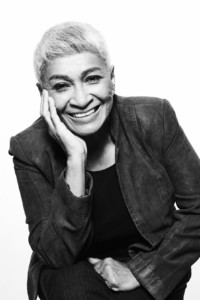 Prof Dr Mazlan Othman, Director of the International Science Council (ISC) Regional Office for Asia and the Pacific
Mazlan obtained a Ph.D. in Astrophysics from the University of Otago, New Zealand, and became a lecturer at the Universiti Kebangsaan Malaysia (UKM) in 1981. Seconded to the Prime Minister's Department in 1990 to set up and head the Planetarium Division, which subsequently became the Space Science Studies Division in 1993. Appointed by Universiti Kebangsaan Malaysia as Professor of Astrophysics in 1994. Appointed Director of the United Nations Office for Outer Space Affairs (UNOOSA) in Vienna, Austria in 1999.
Returned to Malaysia to become the founding Director General of the National Space Agency (ANGKASA) beginning July 2002. In this capacity she established the National Observatory in Langkawi and National Space Centre in Selangor. She headed the National Angkasawan (Astronaut) Programme which saw the launch of the first Malaysian to the International Space Station in 2007. She was responsible for the launch of Malaysia Remote Sensing Satellites : TiungSAT and RazakSAT.
She attended the Advanced Management Programme (AMP169) at Harvard Business School in 2005. Resumed post as Director of UNOOSA in December 2007 upon retirement from Malaysian Civil Service. Appointed Deputy Director General of the United Nations Office at Vienna (UNOV) in June 2009. Retired from the United Nations in Dec 2013. Appointed Project Director, Mega Science 3.0 at Academy of Sciences Malaysia (ASM) 2014 -2016.
Became Professor Emeritus at UKM in 2015 and was a Fulbright Scholar at the Space Policy Institute of George Washington University 2015-2016. Elected Senior Fellow of ASM in 2016. She is co-chairing the ASM Malaysia Foresight 2050 initiative. Currently the Director of the International Science Council (ISC) Regional Office for Asia and the Pacific (ROAP) since 2017.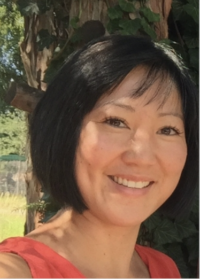 Thi Hien Nguyen, Founder and Director, SpaceConneX
Thi Hien Nguyen is a German-based, Futurist, Philanthropist, and Social Impact Entrepreneur who is best known as "Ninja" for her energetic drive and passion for space, health, tech and longevity. Her curiosity ranges from expanding the mind and exploring the universe to creating your own reality. Borne in Laos, resident in Germany, Hien is a space traveller who has lived in over 7 countries and now spends time traveling and consults through worldwide meetings, workshops, and conferences on transformational change. A consultant on topics of transformational change – from digital disruption to business remodelling to specific scenarios across public and private sectors. After pursuing a successful Space Studies Program in 2019 at the esteemed International Space University, Hien soon became a LinkedIn Top influencer for space-tech-longevity topics. 
She is the Founder and Director at SpaceConneX (SpcX) with a mission to connect, collaborate, and catalyse ideas, actions, people, and projects that lead to the opening of the space frontier. SpcX envision a future in which humanity has expanded into the solar system, contributing products and services that will foster a better life for all mankind.
She is also the creator and host of the "Space Show" which mission is to facilitate access to the benefits of space exploration, science and technology, STEM education, and STEM careers for women and girls around the world. Hien serves on the Advisory Boards of Lifeboat Foundation on the Futurists, Space Settlement and Sustainability Board, and on the Board of TRENDS Research & Advisory. Hien has been selected as one of 25 women to be part of the Space4Women Mentor Network, a United Nations Office for Outer Space Affairs program that promotes gender equality and empowerment in the space sector. Role models within the Space4Women Mentor Network are space industry leaders and professionals with notable accomplishments.
@thi_hien_nguyen
Hien lives by one mantra: To Impact the Future Abundantly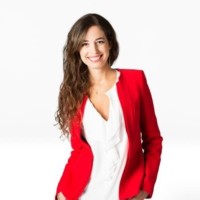 Victoria Alonsoperez, Founder & CEO of Chipsafer
Victoria is an Electronics, Telecommunication, and Electrical Engineer, Entrepreneur, Inventor, United Nations Young Leader for the Sustainable Development Goals, and World Economic Forum Young Global Leader. In 2012 she invented Chipsafer, a patented platform that can track cattle remotely and autonomously. Thanks to Chipsafer in 2012 she was the winner of the International Telecommunication Union Young Innovators Competition and in 2013 Victoria won the Best Young Inventor Award from the World Intellectual Property Organization (WIPO).
In 2014 the Inter-American Development Bank selected Chipsafer as the Most Innovative Startup of Latin America and the Caribbean, and the MIT Technology Review selected her as the Innovator of the Year – Argentina & Uruguay. In 2015 Chipsafer got second prize in Chivas Regal Global Competition The Venture and the BBC selected Victoria as one of the 30 female entrepreneurs under 30. In 2017 she was invited to present Chipsafer at the Solutions Summit at United Nations Headquarters in New York during the UN General Assembly.
In terms of interests, her biggest passion has always been space. In 2011 Victoria attended the International Space University, where she co-designed a medical experiment for astronauts that won the Barcelona ZeroG Challenge, and the next year she served as the Space Engineering Department Teaching Associate.
From 2014 till 2016 Victoria was Chair of Space Generation Advisory Council, a global NGO in support of the United Nations Programme on Space Applications. In 2014, she was also co-managing editor of a book named "Small Satellite Program Guide". From 2015 till 2017 she was part of the Board of the Space Foundation. In 2016 the International Astronautical Federation (IAF) awarded Victoria the Young Space Leader Award and she served as Special Advisor to the IAF President from 2016 to 2018.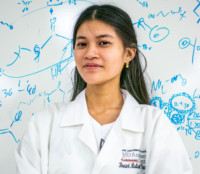 Florence Pauline Basubas, SGAC National Point of Contact, Philippines
Florence Pauline Basubas is an early career scientist, working on applying Sustainability, Education and Evidence-based Policy making in the fields of Healthcare, Environment, and Space. She has had years of experience working both in academia and industry, in laboratory and field, and in basic and applied research.
She is currently one of the National Point of Contacts of the Philippines for Space Generation Advisory Council. She also remotely leads a national science mentoring program and a national space education program in the Philippines.
Despite being a scientist, she also loves art – playing music, writing stories, and painting in her spare time. Being exposed to the fashion and furniture industry at a young age influenced her to be passionate in promoting sustainability and preserving culture in the future of arts, especially the future of fashion in space.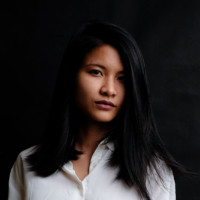 Juliah Sinpanich Champion, Founder and Art Director, MANRVA
Juliah Sinpanich Champion is an entrepreneur and businesswoman. She is the founder and art director at MANRVA, a company that was founded to bridge the gap between Art and Science. After obtaining a B.A. in fashion design from Accademia Italiana in 2017, Juliah has developed an interest in becoming a Science visualizer. She later expanded her design knowledge beyond clothing into 3D digital design. Working closely with companies from various industries such as fashion, space industry, education and 3d printing.
Through MANRVA, she is collaboratively working with like-minded individuals to expand space culture and industry. They aim to do this through outreach programs, entertainment and community-driven projects; such as workshops, visual art and off-world colony design podcasts.
Juliah believes space is for everyone, therefore she aims to inspire participation in space exploration and culture through encouragement and collaboration.
She does this by helping people utilize what they have available and applying it to space-related endeavours.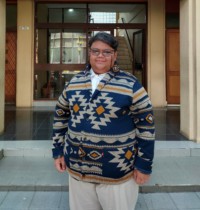 Taufik Rachmat Nugraha, M.H., SGAC National Point of Contact, Indonesia
Taufik Rachmat Nugraha, M.H. obtained his Master of Law degree from the Faculty of Law, Universitas Padjadjaran in 2020 with the thesis entitled: "Protection Against Alien Biohazard Contamination in Mars Exploration Program: An International Space Law Approach."
Besides that, Taufik is also a student in a summer schools and short courses abroad, such as the 2019 International Seabed Authority (ISA) Marine Scientific Research Endowment Fund awardee at South China Sea Institute-Xiamen University, Summer Program for Space Law at European Centre for Space Law (ECSL), ICRC Summer School in Armenia, ACL-DREAM 2021in UGM, and International Space Law Workshop Training from APSCO/ESA/CISL 2021.
Taufik Rachmat Nugraha, M.H. is also active in several international non-government organizations and research institutions, for instance:
2018-Present: Taufik was appointed as National Point of Contact for the Republic of Indonesia for the Space Generation Advisory Council (SGAC), Vienna,  Austria,
2020: Member of International Academy of Space Law, Moscow, Russia. Space Law and Policy Working Group, SGAC,
2021: Taufik has been appointed as Research Fellow at the Indonesian Centre for the Law of the Sea (ICLOS) Faculty of Law, Universitas Padjadjaran.
Taufik is very keen on International Space Law, Law of the Sea, and International Nuclear Law. Those are reflected in his academic works, which have been published in national and international journals.
Space in South-East Asia (SpiSEA) Team
SpiSEA is brought to you by SGAC's National Point of Contacts for Malaysia and Singapore, and the Regional Communications Manager for Asia-Pacific. Please feel free to reach out to us if you have any queries, or if you would like to discuss speaking opportunities at our upcoming webinar sessions:
Marco Marsh, SpiSEA Organiser & NPoC, Malaysia – [email protected]
Brelveenraj Kaur, SpiSEA Co-Organiser & NPoC, Malaysia – [email protected]
Gillian Chin, SpiSEA Local Coordinator & NPoC, Singapore – [email protected]
Faith Tng, SpiSEA Local Coordinator & NPoC, Singapore – [email protected]
Sathesh Raj, Regional Communications Manager, Asia-Pacific – [email protected]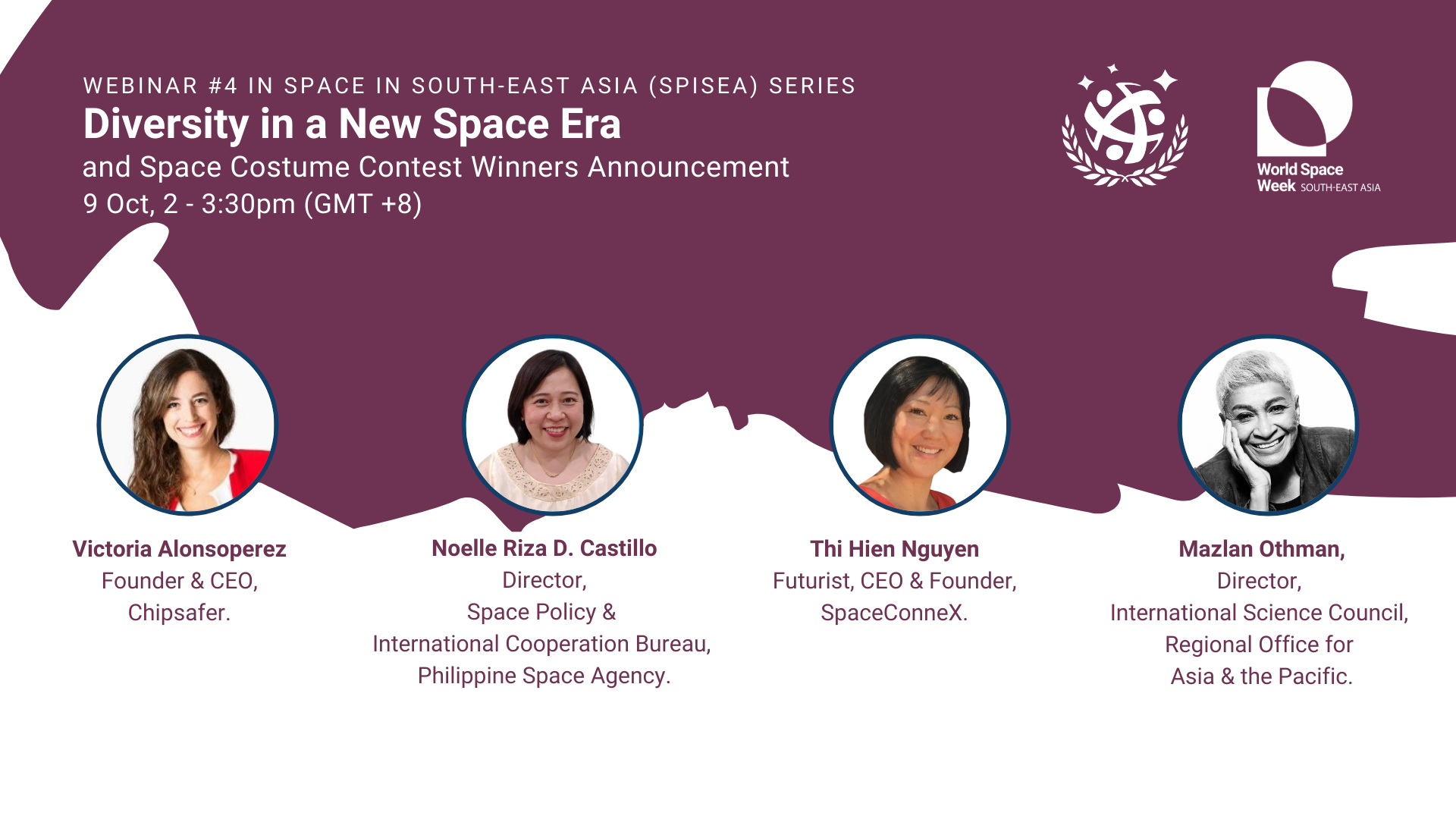 Share This Story, Choose Your Platform!