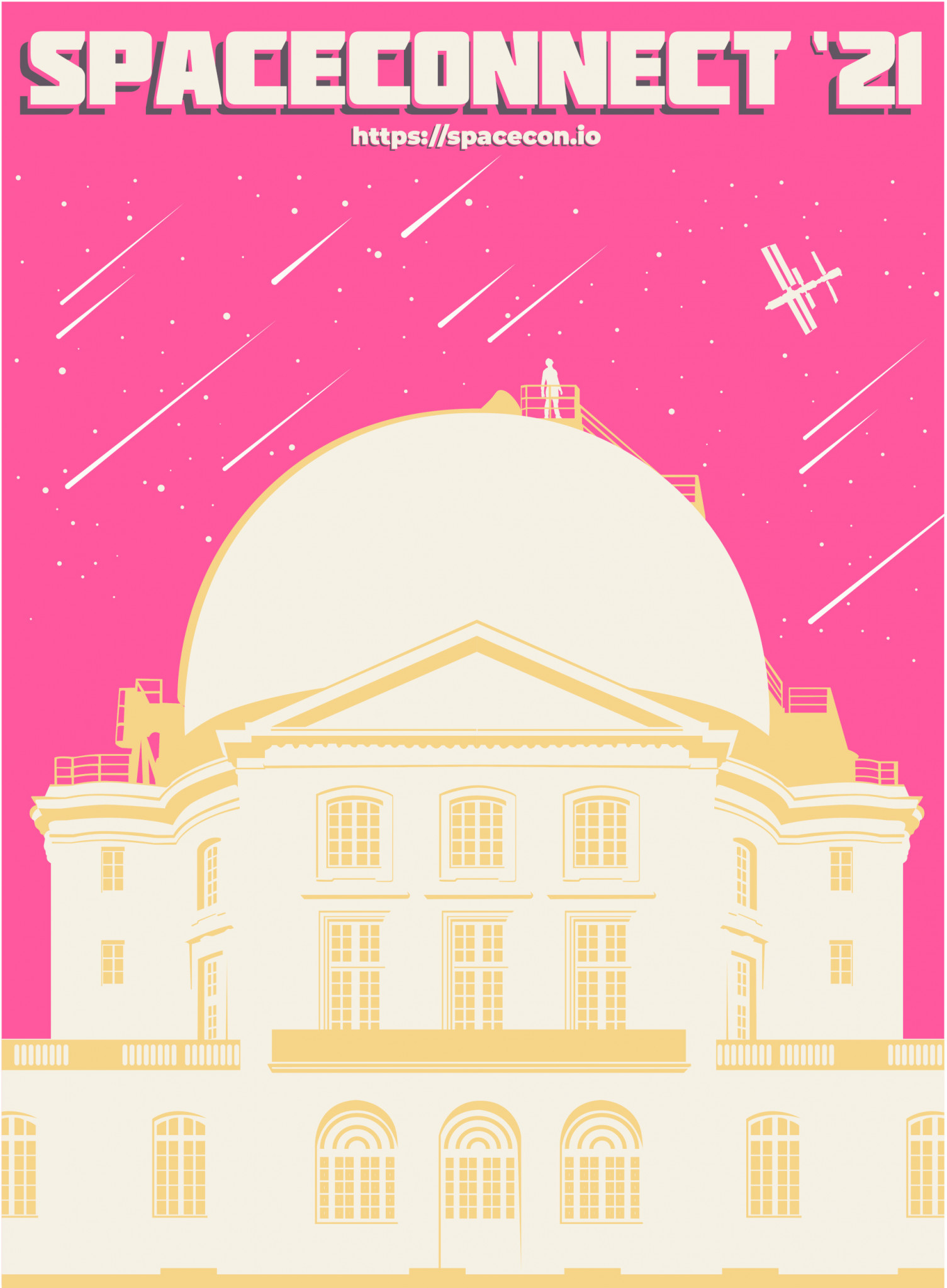 SpaceCon: A convention for those who live space to the fullest
June 24, 2021 @ 8:00 AM

-

6:30 PM

CEST
Description
SpaceCon is a cozy and informal convention dedicated to those who live space to the fullest. This is why we prepared an exciting program spanning over multiple days, including various different activities. The event takes place at the fantastic venue of Centre d´Arts et de Culture, and the beautiful garden of Potager du Dauphin in Meudon, a few minutes from the heart of Paris.
#KSPACECONTEST, 19th June 2021
The journey starts on June 19th at the Potager du Dauphin, a luxurious venue in the middle of a relaxing garden, with our Kerbal Space Program contest in partnership with OMEN and Kerbal Space Challenge. In this contest, 24 teams will compete in an arduous 10 hours mission that no kerbal has accomplished before. The jury is composed by a balanced mix of industry leaders and space geeks. Amazing gadgets and prizes await you.
Do you have what it takes to be a kerbonaut? Buy a ticket for the 19th to be part of an exciting endeavor and get free access to SpaceConnect the 24th June.
#SpaceConnect, 24th June 2021
The journey continues on June 24th with no less than 3 formats to get involved in: SpaceConference, SpaceConnect and SpaceConcept.
SpaceConference takes place at Centre d´Art et de Culture, proposing fascinating talks by leading experts and two round tables discussing hot topics relevant to #newspace.
Our lineup features, among others:
Bruno Sainjon (ONERA president)
Veronica Moronese (Space Law Expert)
Eric Labaye (president of Ecole Polytechnique)
The Paraboladies (Space Medicine Researchers)
Get in touch with leading tech startups, institutions, makers, incubators and much more at our forum and get involved in the informal atmosphere of SpaceConnect. The forum will be a place where you can meet CEOs and CTOs of, among others, Venture Orbital Systems, Exotrail, Preligens, Anywaves, Aerospace Lab and other space industry leaders present at the event. Don't forget to bring some spare CVs and boost your space career!
#SpaceConcept, 24th June 2021
Are you working on a project in your garage? Do you have a groundbreaking idea which needs to be opened to the masses? Pitch your idea at SpaceConcept, in partnership with IncubAlliance. The jury is made of a panel of investors and industry leaders!
COVID-19 Guidelines
We are optimistic that the event will take place in presence. If it won't be possible, considering the solution space, we will provide a hybrid experience with a reduced number of in-place presence or, in the worst case scenario, the event will be postponed in 2022.
Share This Story, Choose Your Platform!