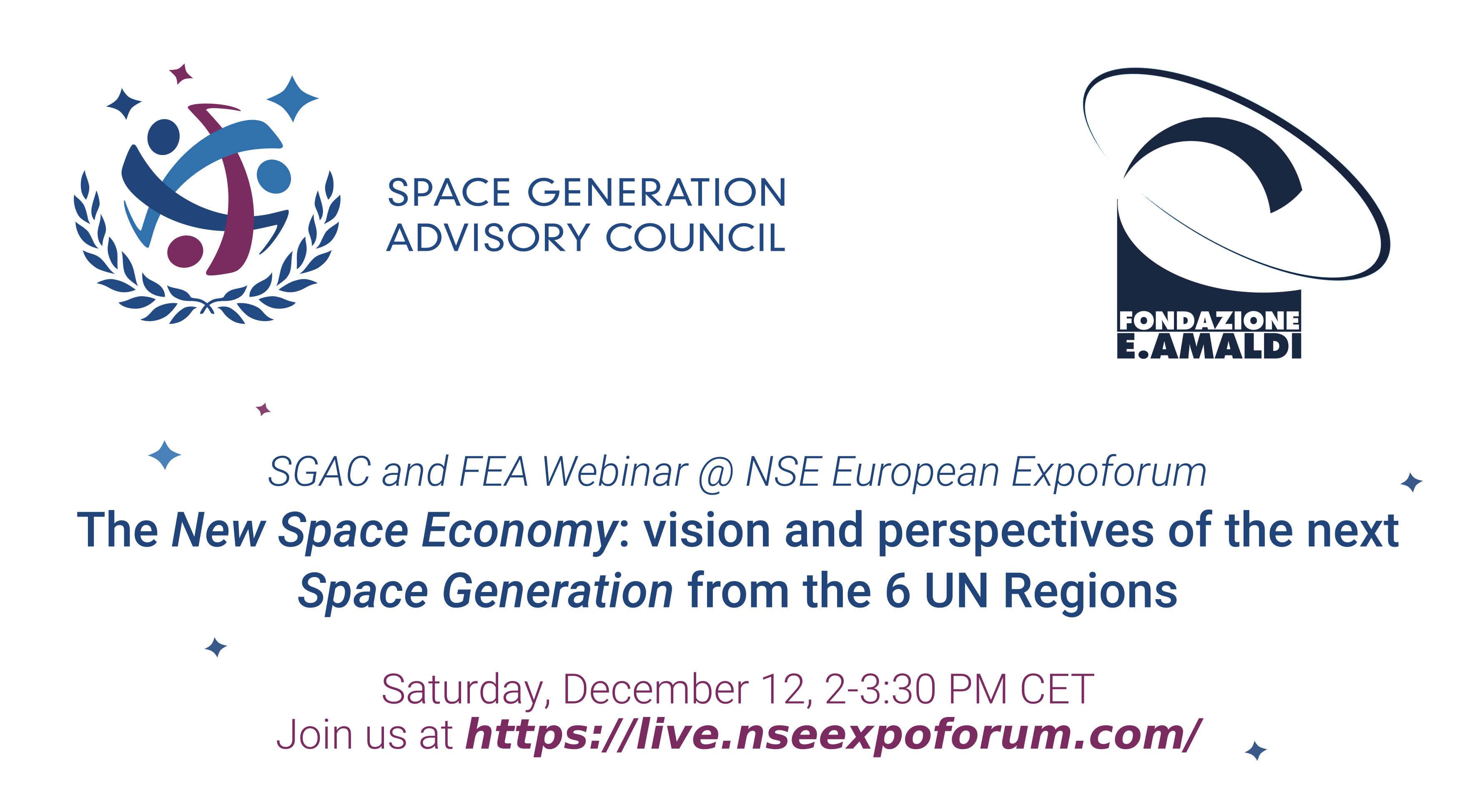 [Partnered] The New Space Economy: vision and perspectives
December 12, 2020 @ 2:00 PM

-

3:30 PM

CET
The New Space Economy: vision and perspectives of the next Space Generation from the 6 UN Regions
The space sector is living a profound transformation. The paradigms of the New Space Economy are constantly evolving and opening to integration of space into society and economy, as the space sector becomes an enabler of growth in other sectors. This leads to widely renowned new trends such as unprecedented level of private investment in space ventures, a growing Venture Capital (VC) market, development of commercial activities worldwide based on the concept of startups, and more competitive and uncertain markets.
In this technological and business environment, a new worldwide space generation also moves its steps with the role of active actors. Students and young professionals have become more and more aware of the role of space in society and many new space related activities are a direct response to their precise needs and views in the context of the emerging space economy trends. 
Space Generation Advisory Council (SGAC) and Fondazione E. Amaldi recognize the role of young generations and bring together Space Young Professionals from across the globe to discuss at New Space Economy Expoforum 2020 the New Space Economy and the trends through the eyes and the work experiences of new space generations. The discussion will focus on the different regional perspectives as we all share a common mission towards the involvement of the next generation of space leaders in the future of the Space Economy. 
Programme
Welcome from the moderators:
Antonio Scannapieco (SGAC Italy NPoC)
Eleonora Lombardi (SGAC RC Europe)
Oscar I. Ojeda, SGAC RC South America
Tania Robles, SGAC RC North and Central America and the Caribbean
Alexandra JERCAIANU, SGAC RC Europe
Anja Nakarada Pecujlic, SGAC NPoC Serbia
Sergio Tabasco, SGAC NPoC Spain
Pauline Delande, SGAC NPoC France
Wrap up from Davide Petrillo, SGAC Executive Director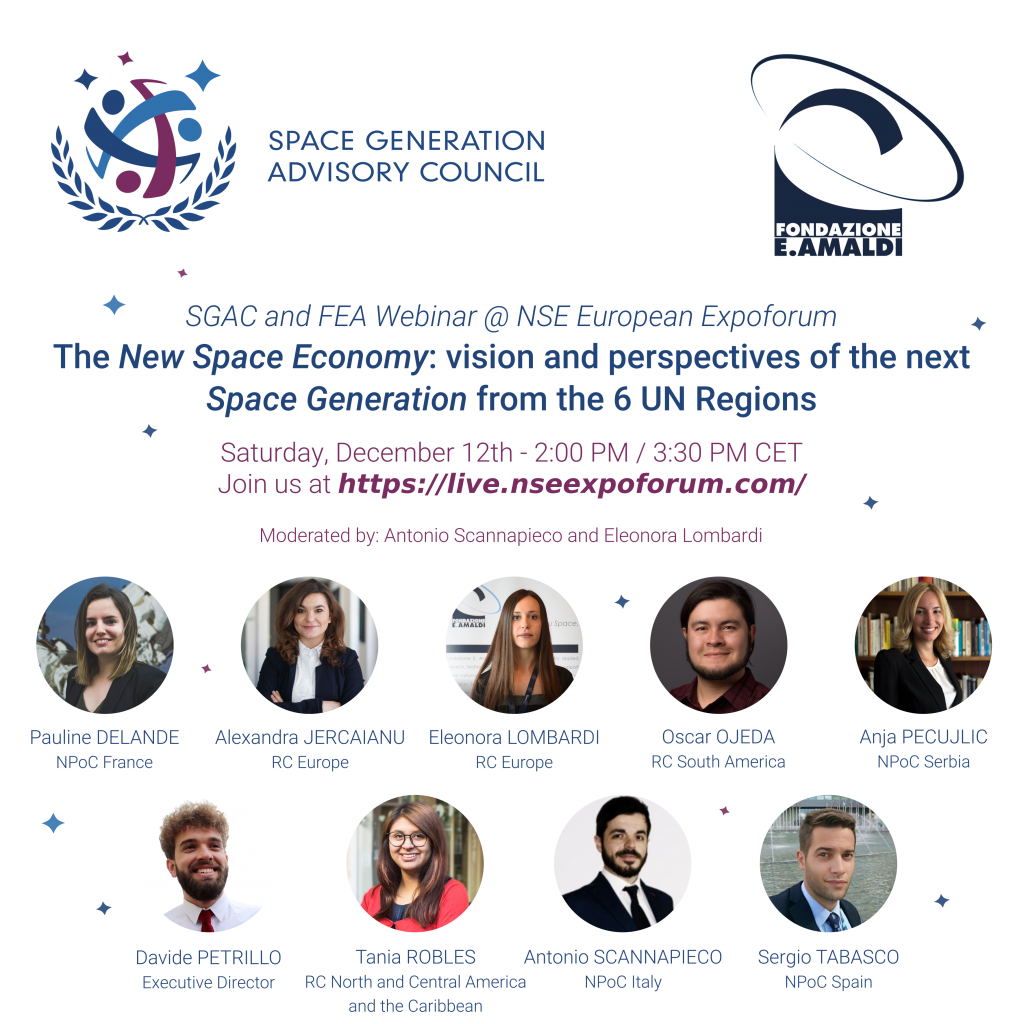 Share This Story, Choose Your Platform!