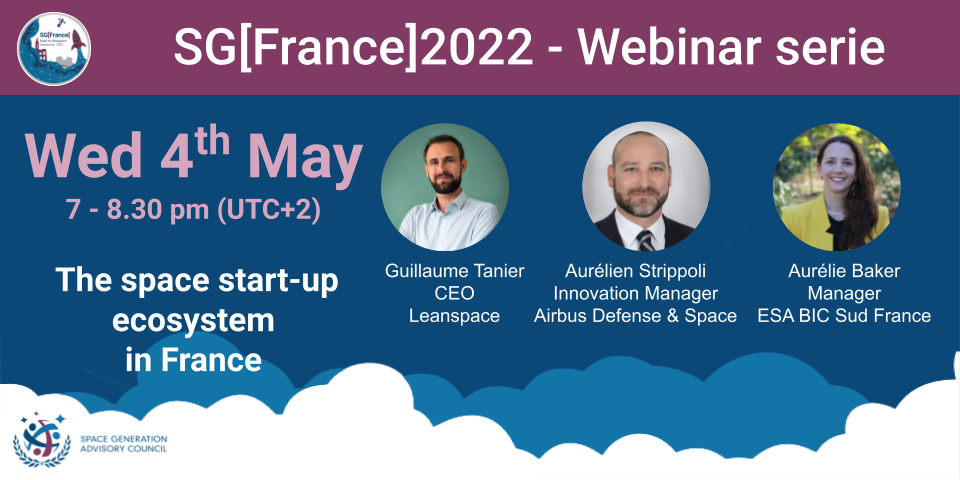 The space start-up ecosystem in France
May 4 @ 7:00 PM

-

8:30 PM

UTC+2
Wanna launch your own start-up in the space sector ? Are you curious to learn more about this specific ecosystem ? This webinar is about to introduce you to the space start-up ecosystem, the role of support organizations (like incubators, accelerators, consulting companies) at each stage of a company development. The discussion will be followed by a start-up presentation and Q&A session. Let's start !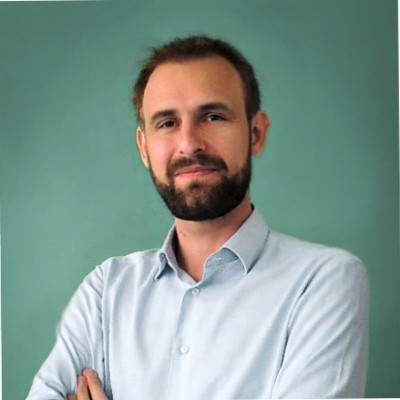 Guillaume Tanier spent the last 10 years designing, building, and selling space software. He has worked with most of the key actors of the space industry, small or large, institutional or commercial, established or emerging, across the globe. With 15 years of experience, he has been a successful software engineer, business developer, and product manager. In 2020, he co-founded Leanspace. With a group of incredibly talented people, an amazing and powerful vision, they are building a new space company that will be a cornerstone to enable the future space economy.
Aurélien Strippoli works as business innovation manager for Airbus Defence & Space, helping internal innovation projects grow and mature into new products and services. Prior to joining the Airbus Group in 2017, Aurélien was based in Sydney Australia working for large US digital companies and AI startups. Aurélien holds a Master degree in Political Science from the University of Grenoble and a Master of International Business from the University of Sydney.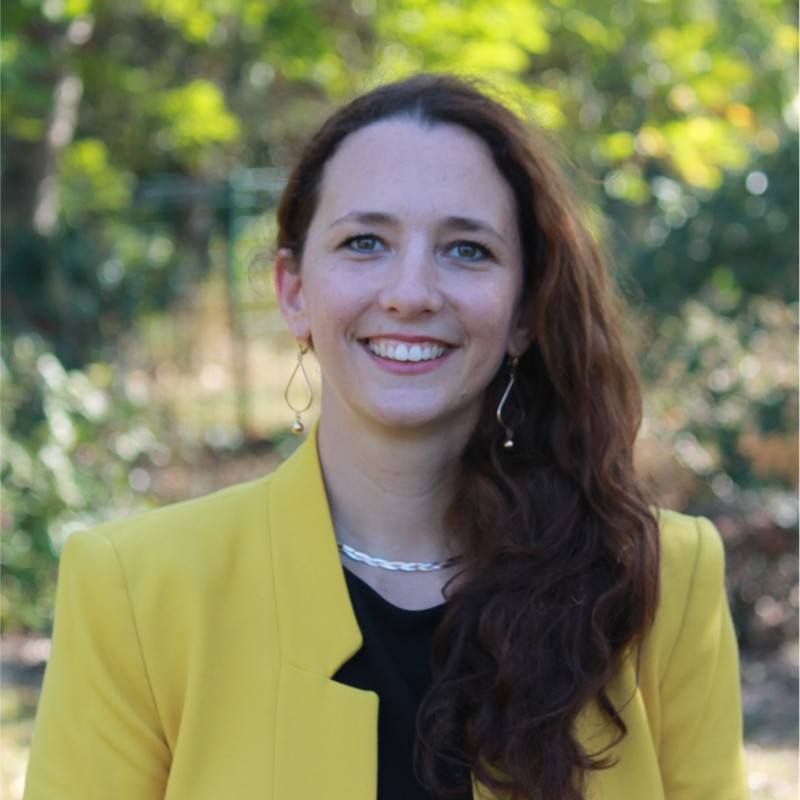 Dr Aurélie BAKER, has a PhD in Science and a Master in Innovation. She has skills in Event and communication project management as she was in charge of coordinating the space sector animation actions and she worked on several European projects during 2 years. She is currently the Senior manager of ActInSpace and the ESA BIC Sud France Manager. She has thus a strong European and worldwide network, and a strong knowledge about local animation.
Share This Story, Choose Your Platform!