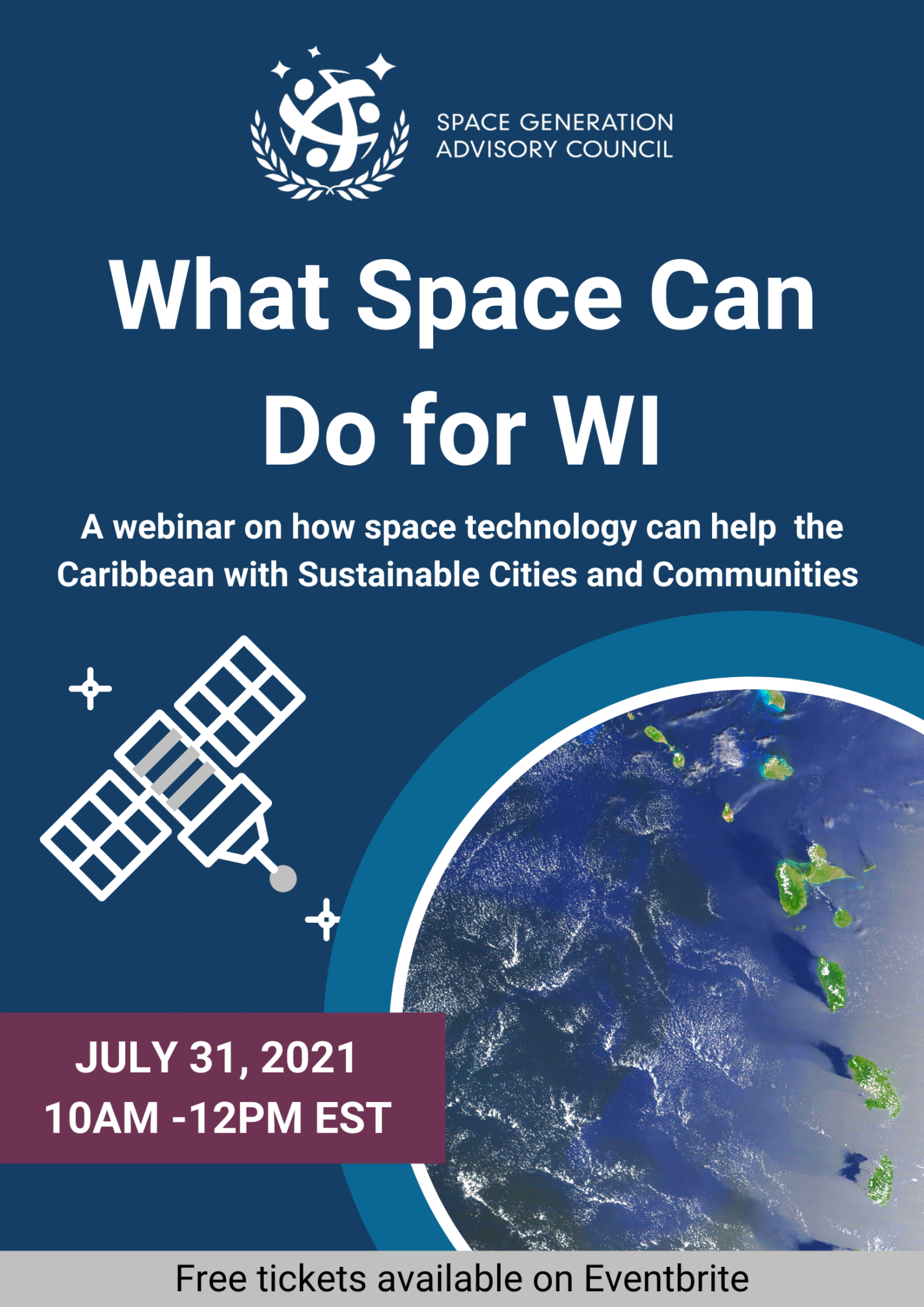 What Space can do for WI 4
July 31 @ 10:00 AM

-

12:00 PM

EDT
What Space can do for WI
(The "WI" in the title is a play on the word "we". WI stands for West Indies, which is another name the collection Caribbean of islands with similar history/culture is called. The phrasing of the title also represents common Caribbean dialect so instead of saying "What space can do for us", some Caribbean natives might say "What Space can do for we").
This webinar will feature an introductory session discussing the potential benefits and feasibility of space technology to the Caribbean. The session on 31st July will focus on how space technology can play an integral role in the Caribbean achieving Sustainable Development Goal 11: Sustainable Cities & Communities. No prior Space knowledge is required
Cities by their very nature are hubs for ideas, commerce, culture, science, productivity, social development and much more. They are an essential part of humanity's advancement, both socially and economically.
However, they all face unique challenges especially in the Caribbean. In addition to discussing the challenges that might impede sustainable cities and communities in the Caribbean, the purpose of this webinar is to discuss how to maintain Caribbean cities in a way that continues to create jobs and prosperity without straining land and resources. For instance, Space technologies can help in developing sustainable cities and communities in the Caribbean by developing Smart Cities through the application of Global Navigation Satellite Systems, Earth Observation and Satellite Telecommunications.
Moreover, space technologies can also improve city services and disaster management.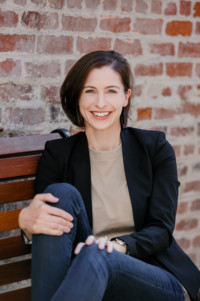 Britt Adkins is the first space urban planner and founder of Celestial Citizen. She is passionate about the intersection of urban planning, engineering, science, and social justice as humans look to build new societies in space. Celestial Citizen is a platform for promoting a more equitable and just vision of planetary settlement beyond Earth. This organization seeks to encourage conversation about how to be a better interplanetary citizen and responsible steward of Earth at the same time. Key initiatives include making space exploration and space urban planning a diverse and inclusive enterprise, while promoting a sustainable presence across the solar system.
Britt is an entrepreneur in the Blaze Space Accelerator Program. She also hosts the Celestial Citizen Podcast where she looks to spark unique conversations about the human factors that will be essential to our long-term survival and evolution into a spacefaring civilization.
She is currently enrolled at the University of Southern California's Price School of Public Policy pursuing a Master of Urban Planning, and recently graduated from the Colorado School of Mines, where she received a Master of Science in Space Resources. She also graduated from the MIT-Wellesley Double Degree program where she received the S.B. in Urban Studies & Planning from the Massachusetts Institute of Technology and a B.A. from Wellesley College in Architecture.
Prior to Celestial Citizen, Britt worked in asset management and real estate development before focusing full-time on her desire to help plan the first cities on the Moon and Mars. She lives in Pasadena, CA with her husband and three children.