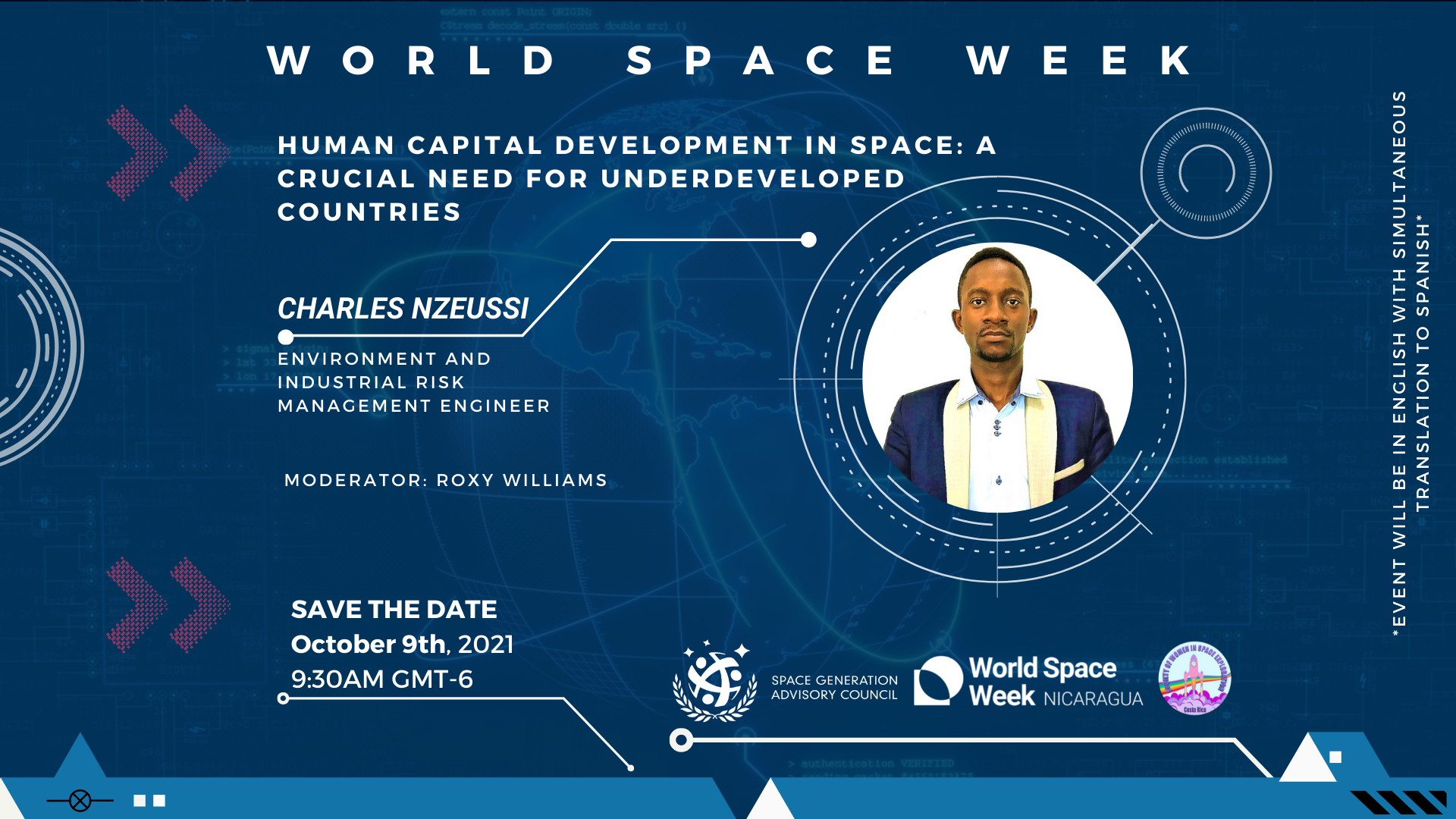 World Space Week: Human Capital development in space: a crucial need for underdevelop countries
October 9, 2021 @ 9:30 AM

-

10:30 PM

UTC-6
To celebrate World Space Week, the Space Generation Advisory Council (SGAC) Nicaragua community in collaboration with SWISE CR have come up with a series of webinars to touch on important regional, global and experiences within the space sector. For each webinar, we will have one speaker presenting a specific topic related to space and also which applies to the situation and region they are based on.
Each webinar will have Q&A sessions for you to learn more about the topic that is being discussed. You can't miss this opportunity to learn about something new. Join us and learn more about space topics.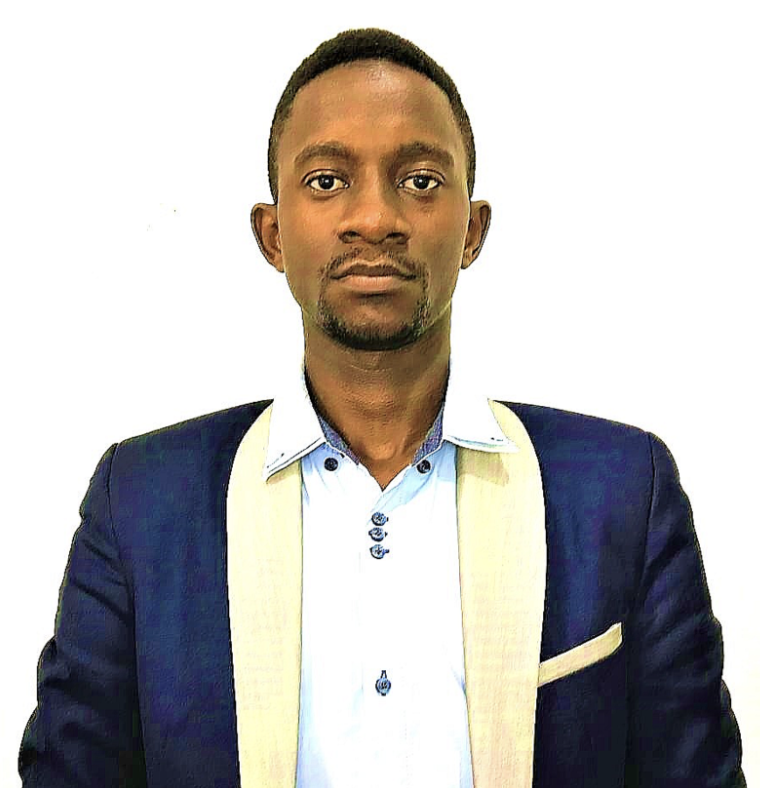 Charles-Aimé Nzeussi Mbouendeu has served as a Teaching Associate for the Space Studies Program 2021 at International Space University (ISU) and is currently a student in the Master of Space Studies program at ISU. As an engineer in Environment and Industrial Risk management, he strives to contribute to the SDGs, the implementation of the Paris Agreement and the Strategic Sendai Framework, while promoting the sustainable use of space science, applications and technology. Charles-Aimé, was the Space Generation Advisory Council (SGAC) MoM in February & SGAC National Point of Contact in Cameroon and Deputy Event manager for the 4th Africa Space Generation workshop. He is also the SGAC STEA IGCP project secretary. Since 2019 he is NASA's Scientist for a Day essay contest National coordinators, also Moon Village Association National Coordinator and volunteer at the International Association for Advancement of Space Safety. He contributed to organizing several Space-field Events, workshops and projects at the national and regional level. He believes that we are all part of the solution.
Share This Story, Choose Your Platform!