National Points of Contact Jordan
Welcome to the national page of Jordan.
While Jordan does not have a space agency of its own, its interest in space is starting to gain momentum. The space movement in Jordan is almost entirely driven by the younger generation, that's no surprise considering Jordan's median population age of 21. Last year, the first ever Jordanian satellite, given the name JY1Sat, was launched aboard SpaceX's Falcon 9 from the Vandenberg Air Force Base in the United States on the 3rd of December 2018. It is named in tribute of the late King Hussein who was an amateur ham radio operator; his callsign was "JY1". The project was built by Jordanian students from various universities and was funded by Jordan's Crown Prince Foundation.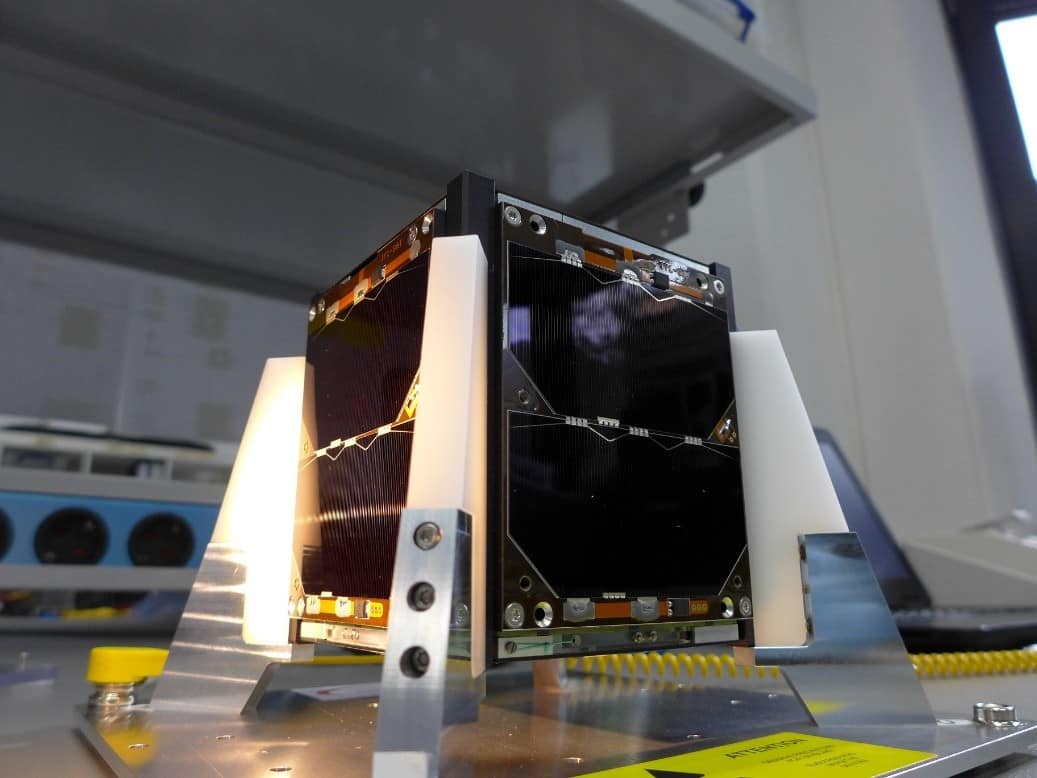 Figure 1: JY1SAT
The Crown Prince Foundation, a youth development organization established by the Jordanian Crown Prince, with the Royal Jordanian Radio Amateur Society (RJRAS) supported a team of 13 university students from various Jordanian universities to work on the 1U CubeSat, supervised by a group of experts and academics through weekly meetings at RJRAS. The initiative was named "Masar", which translates to "Pathway" to mark it as a step along the path of Jordanian space advancements.
The launch of the CubeSat primarily aims at implementing educational research objectives. It is used to promote tourism in the Kingdom through broadcasting images of touristic places and heritage sites in Jordan. Additionally, a voice message by the Crown Prince was recorded on the CubeSat and is available for all radio stations around the world to listen to.
Now, let's get a bit technical, the satellite works on the amateur radio bands, 145.8 MHz (VHF) for uplink and 435.9 MHz (UHF) for downlink. It carries a 20 kHz UHF-VHF linear transponder to be used by amateur radio operators. The images of touristic sites are transmitted through SSTV. Also, the team,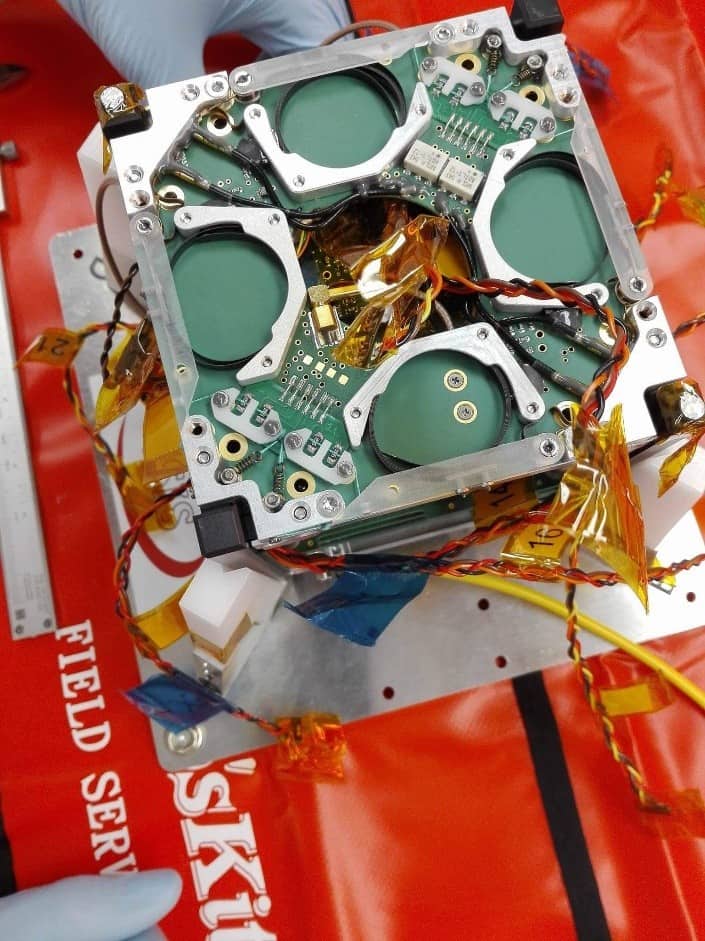 Figure 2: JY1SAT from the inside showing the wrapped up deployable antennas
with great help from RJRAS's advisors, built a full ground station to operate the satellite in the RJRAS headquarters, Amman.
It has to be mentioned that the satellite was not built from scratch by students, since the facilities in Jordan do not yet have the ability to fully manufacture them, so lots of parts, like all student satellites, were bought from vendors. However, the ground station was built entirely from scratch by the students using off-the-shelf components. Since its launch in December, last year, the satellite is still in orbit and functioning well, achieving all the goals for which it was built and marking a new era of space related technological advancements in Jordan.
Future plans are still going for Jordan in space technology with different organizations and universities like the Royal Jordanian Geographic Center (RJGC) which aims to build more space projects in the near future. Also, one of the most active space societies in Jordan is the Jordanian Astronomical Society (JAS), it was established in 1987 and has over 300 active members, it's now temporarily located at the Arab Union for Astronomy and Space Sciences (AUASS) – Amman.
Jordan has a lot of potential and is full of eager young minds who want to contribute to the space industry and research. Although still in early steps, Jordan is on its way to develop more space related projects and find its own place in the stars. Space Generation is looking for these young minds with stars in their dreams. We want to help, guide, and connect them to an international community of people all over the world who share that same passion. So, if you are a Jordanian young professional or a student with interest in Space, do not hesitate to join us!
Young Space Activities Overview in Jordan
The Jordanian Astronomical Society (JAS) holds numerous activities throughout the year, participants from all ages and backgrounds get to participate, and these events attract speakers on a weekly basis to discuss various topics such as astrophysics, astronomy, radio imaging and space missions. The society also organizes star/meteor gazing trips to young people and publishes a monthly bulletin –Pleiades- (Al-Thurayah).
A team of young engineering undergraduates is working on building and launching the first Jordanian Cubesat, the multidisciplinary team was selected from different Jordanian universities.
Another Pico-satellite project called SunewnewSat is under development by EE undergraduate Montaser Sallam, he aims to design, build and launch the first Jordanian Pocketqube satellite with a goal of promoting space science and engineering among Jordanian students through this low cost satellite platform.