On 11 May, SGAC Chair Alexander Gibson tendered his resignation to the Executive Committee, to be effective 4 July 2018, due to a highly unexpected and substantial increase in his professional work which would interfere with his availability to effectively lead the organization.
After receiving notice of this resignation, the Executive Committee (EC) conducted extensive discussions, followed by a voting session that decided upon an interim replacement to assist current Co-Chair Matteo Emanuelli and Executive Director Clementine Decoopman, until the regular election begins next year, in accordance with SGAC Statutes and By-Laws.  Three candidates were nominated from the current Executive Office and Teams to fulfill this role, and an election was held, with the results as follows:
Arnau Pons (Spain): 50%
Mitchell Scher (USA): 25%
Anthony Yuen (Australia): 16.67%
Abstain: 8.33%
As such, Arnau Pons will become the SGAC Interim Chair until 31 March, 2019.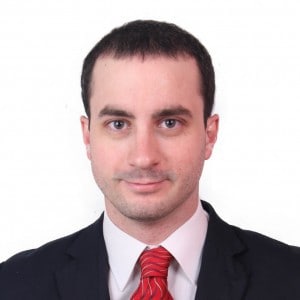 Arnau Pons is a Ph.D. candidate in Aeronautics and Astronautics Engineering at Purdue University in West Lafayette, IN and working at the Maurice J. Zucrow Laboratories. He has been awarded the "la Caixa" fellowship in order to research on rocket propulsion and combustion instabilities in aerospace propulsion systems. Arnau holds a Master's Degree of Aerospace Propulsion Theory and Engineering by Beihang University in Beijing, China. Furthermore, he received his Aeronautical Engineering degree (B.S. and M.S.) specialized in Space Engineering from the Polytechnic University of Catalonia (UPC) in Terrassa, Spain. He attended the International Space University Space Studies Program 2015 hosted by the Ohio University in Athens, Ohio, in partnership with NASA Glenn Research Center. In addition to his academic interests, Arnau is fully engaged with the SGAC community. He has been SGAC Treasurer, Financial Comptroller, SGC 2017 Congress Manager, SGC 2016 Deputy Congress Manager, and SGC 2015 delegate. He is a glider pilot, loves playing soccer and doing trekking with his wife, Orzuri.
Outgoing Chair, Alexander Gibson, shared this message
"I am thrilled that Arnau will be stepping in to assist Matteo & Clementine for the remainder of my term.  His extensive experience in SGAC and years of dedicated service have not only demonstrated his capacity to innovate – but most of all he has a focus on the most important part of SGAC – the thousands of members that make up the organization across the world.
I am deeply grateful for the opportunities that SGAC has provided – from Colorado Springs to Australia, with many wonderful memories and friendships made along the way. There will always be challenges in the future for any organization, but with leaders like Arnau, Matteo, and Clementine at the helm, SGAC is in excellent hands to face them and undoubtedly will go from strength to strength in the coming years."
Arnau shared the following statement upon becoming Interim Chair:
"I am deeply honoured for being elected Interim Chair of SGAC.  Since I joined SGAC, the organization has grown tremendously by multiplying the number of events across the globe, and continuously adding talented members to expand its activities. I am looking forward to working alongside Matteo and Clémentine as well as all our members in taking SGAC to new heights and propelling the organisation into the future. We have exciting challenges ahead that represent a great opportunity for SGAC to become a platform that provides more opportunities for students and young professionals to learn, grow, develop professionally and be empowered to reach for the stars.
I would thank Alex for his incredible work and service to SGAC. Alex has brought an inspiring vision for the future of the organisation and started several reforms that have already produced an improvement on our operations and team management. I wish him farewell and a great success in his new professional endeavours.
Per aspera ad astra!"
Matteo shared the following statement:
"First, I would like to thank Alex for his work as Chair and for his inspiration. Alex has worked towards empowering the teams and the organisation as a whole. Under his leadership, SGAC has grown even more, creating new programs and offering many opportunities of professional development.
Then, I would like to welcome Arnau in the team and thank him for stepping up in a moment of need for the organisation. Arnau has been in SGAC in different roles. Recently, as treasurer, he has greatly improved our operations, contributing in reaching a more professional management of the SGAC finances. I am looking forward to working with him in his new role".
Clémentine shared the following statement:
"I would like to thank Alex for his work as Chair. I really enjoyed working with him during his term at SGAC and really appreciated his support and pieces of advice. SGAC is already seeing a vast improvement in efficiency thanks to the streamlined processes he suggested, and I'm confident things will run smoothly as the organisation continues to grow.
I would also like to welcome Arnau to the team. I had the pleasure to work closely with Arnau as the Manager of the Space Generation Congress 2017 and in the Finance team and I am now looking forward to work with him again in his new role"
SGAC thanks Alexander Gibson for his years of service and congratulates Arnau on stepping into this interim role.  Elections for the next Co-Chair with a full term will proceed with the normal schedule next year.