Results of Regional Coordinator Election in the South America Region
SGAC held elections in May to elect the next Regional Coordinator (RC) in the South America Region. We are happy to announce the selection of Jose Godinho Uzcategui (Venezuela) as the new Regional Coordinator for South America.
Detailed election results and the profile of the applicants follows. We would like to take this opportunity to thank the former Regional Coordinator, Santiago Enríquez (Argentina), for his contributions during his two-year term.
Detailed election results and the profile of the applicant follows. Jose was the only candidate that ran for the election. The majority of the votes supported that candidacy and hence Juan has been elected as regional coordinator.
Election Report
The election received one application for one regional coordinator position.
6 NPoCs out of 14 took part in the election, with the following result:
Support – 83.3%
Abstain – 16.7%
Object – 0%
About Jose Godinho Uzcategui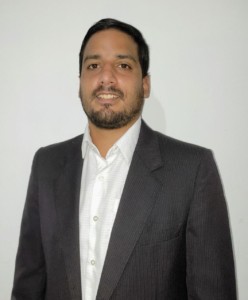 José Godinho Uzcátegui is a 28 year old Venezuelan lawyer oriented to the sector of Intellectual Property, Industrial Property and Space Law. As a child he developed a great passion for issues related to space and when he started his university studies he began to develop content on Space Law. He is the author of the research paper "Limitations of the norms of international law to the Autonomy of Outer Law" and has written several articles on space law, on topics including: Space Tourism, Investments in Space, Space Mining, Generalities of Space Law stand out. José was NPoC in Venezuela for three years and twice awarded as SGAC Member of the Month. He is also a National Point of Contact in Venezuela for World Space Week. He is currently conducting research on Intellectual Property and Space Law, is passionate about agriculture and wants to travel to space.
This is what Jose had to say about his election
I was impressed to have been selected. I'm still very excited. I will now have more responsibilities and opportunities to promote the space industry in my region. I believe that South America is in the phase where it must begin to write its contemporary space history, start the work to evolve and develop the space industry, this will only be achieved as a block and united.