SGAC held elections in December 2018 to elect the next Regional Coordinator (RC) in the African Region.
We are happy to announce the re-election of Oniosun Temidayo Isaiah (Nigeria) as Regional Coordinator for Africa.
Detailed election results and the profile of the applicants follows.
Election Report
The election received two applications for one regional coordinator position.
6 NPoCs took part in the election, with the following result:
Oniosun Temidayo Isaiah (Nigeria) – 100%
Dennis Kyieng (Kenya) – 0%
Temidayo Oniosun (Nigeria)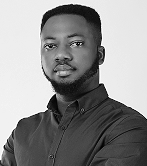 Listed as one of the World 24 Under 24 Leaders and Innovators in SPACE and STEAM by The Mars Generation, one of the recipients of 35 Under 35 space industry recognition award by the International Institute of Space Commerce and by BellaNaija as one of the 25 under 25 Nigerians who are influencing and disrupting the world of Entrepreneurship, Leadership, Governance and Corporate World.
Temidayo is the managing editor for Space in Africa, the primary source of space related information from Africa. Prior to this, he was a research scientist at the Centre for Space Research and Applications, Federal University of Technology, Akure where he Coordinated all Space Education and Outreach of the Centre and was on the Ground Station development team of NigeriaEduSAT-1 (Nigeria's first CUBESAT).
Temidayo is highly interested in the commercial space ecosystem in Africa.
This is what Temidayo had to say about his election:
It's a great pleasure to be given the opportunity to continue in this role as we continue in our drive towards making a stronger impact in the African Space Industry.