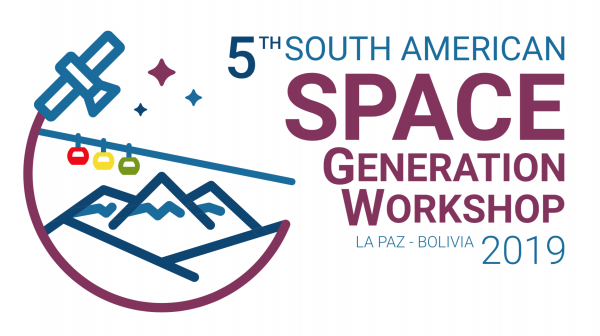 The 5th South American Space Generation Workshop (#SASGW19)
4th – 5th of October 2019
Escuela Militar de Ingenieria (Millitar School of Engineering)
This 5th South American Space Generation Workshop will take place in the wonderful city of La Paz Bolivia, this city is over the 3500m over the sea and the public transportation is as amazing as the city is. The cable car is one of the main public transportation to use in the city, want to live this amazing experience? Do not miss the opportunity to be part of the SA-SGW! apply now!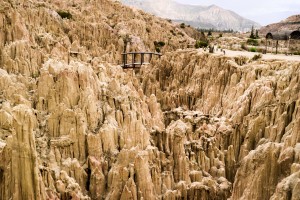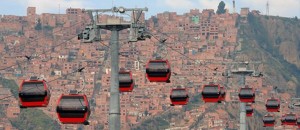 Moon Valley                                                         Cable Car (Red Line)         
The host venue for the 5th South American Space Generation is the Militar School of Engineering (Escuela Militar de Ingeniería) which hosts a large number of events along the year related with engineering, new technologies, outreach and of course space.
Where is located the venue?
You can find the specific location in this link: https://goo.gl/maps/1UdYx3JMa4mMAZYL6
How to get there?
La Paz, uses mostly cable car transportation and the final stop of the green line is in front of the venue, more information can be found here: http://www.lapazlife.com/the-worlds-highest-cable-car-ride/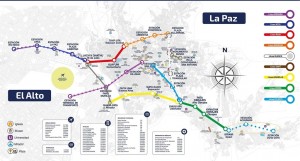 Do not miss this opportunity. Apply now!!
We are glad to announce the sponsors of the 5th SA-SGW, high rated organizations worldwide and also local ones.
| | | |
| --- | --- | --- |
| La Paz – Bolivia | Cochabamba- Bolivia     | |
| | | |
| | La Paz – Bolivia |   |
| | |   |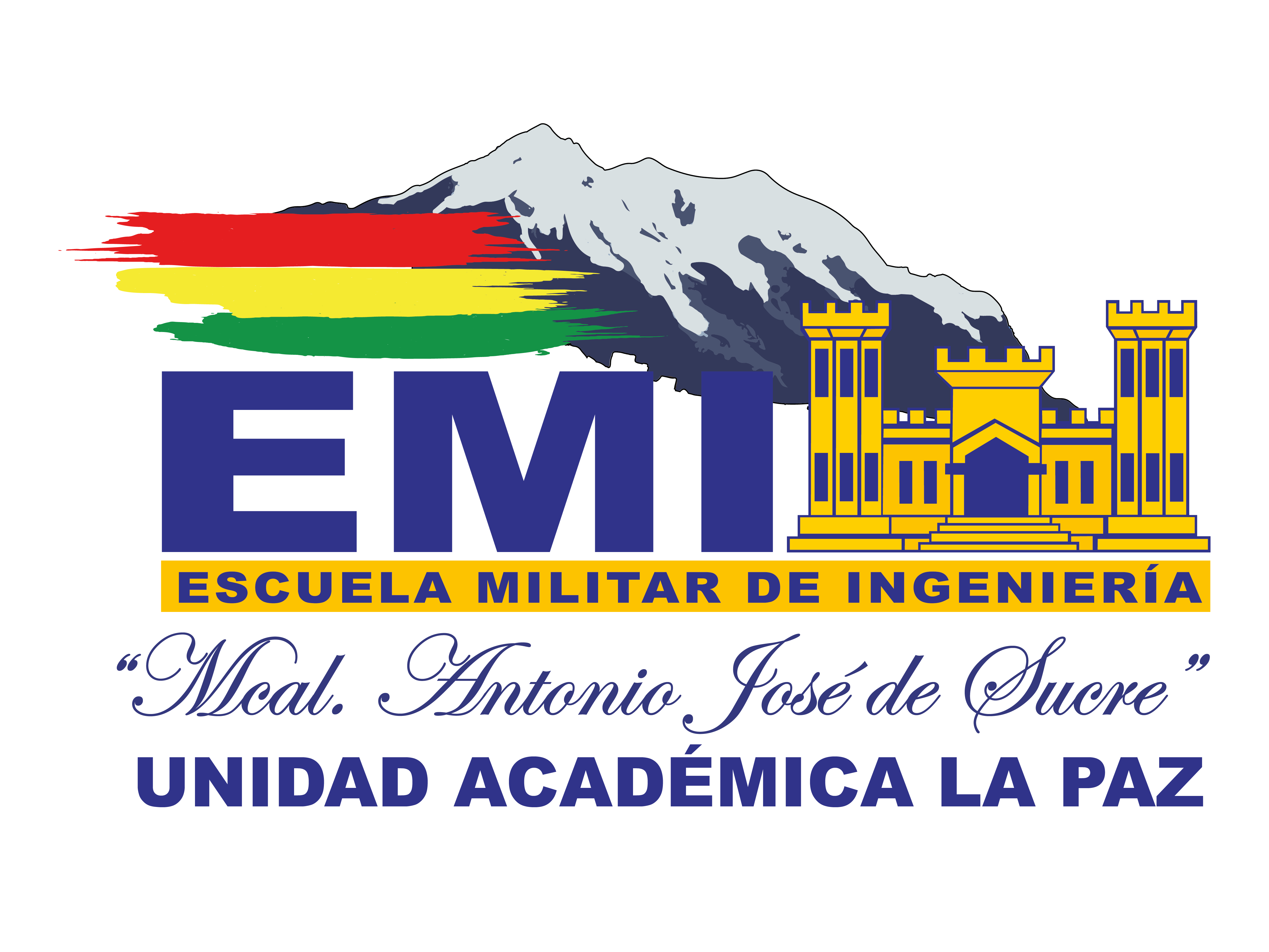 PhD. Jorge Soliz

Mechanical Engineer (graduated from the Universidad Mayor de San Simón; Cochabamba, Bolivia), specialized in Aeronautics, has a Diploma in advanced studies in Aerospace Science and Technologies (Universidad Politécnica de Cataluña; Barcelona – España), has a PhD in Aerospace Sciences and Technologies, specialized in Space Sciences from the same University. Was an important researcher in several Universities in space topics, Space Missions Analysis engineer for the Galactic Suite project, Design and building of satellites at the European Space Agency and several Universities.

PhD. Jackelynne Silva-Martinez

Jackelynne was born in Cusco, Peru. She attended elementary school, middle school and part of high school at different cities within Peru, including Cusco, Arequipa, and Lima. Jackelynne obtained a Master's Degree in Aerospace Engineering with concentration in Space Systems Integration at Georgia Institute of Technology. Jackelynne works at NASA Johnson Space Center in the International Space Station and Exploration Mission Planning Operations within the Flight Operations Directorate.  She worked as a Mechanical Engineer and Test Operator at NASA Jet Propulsion Laboratory on the Robotic Manipulators and Deployable Booms group performing verification and validation ground tests for the Mars Science Laboratory, Curiosity Rover mission. 

PhD. Lorenzo Lo Monte

Dr. Lo Monte has wide-ranging experience in applied Radar, RF, DSP, EW system design and prototyping, from small companies, consulting, academia, research institutions, to large defense contractors and government agencies worldwide. He serves as Chief Scientist at Telephonics, a top-100 defense corporation specializing in ISR, with the role of translating research innovations into commercial products. Prior to that, he was a Professor at the University of Dayton, and the Executive Director of the Mumma Radar Laboratory. Dr. Lo Monte has published over 70 peer-reviewed journal and conference papers and two book chapters.

MSc. Marco Rios

Marco Ríos is a bolivian engineer, he was borned in La Paz, Bolivia. Marco has studied Environmental Engineering and has a Masters degree in Management of Natural Resources, he is a specialist in spatial and territorial analysis from the biophysics and socio-economic perspective using Geographic Information Systems and remote sensing. Marco has worked in topics related to natural resources, biodiversity and society to perform studies before the implementation of projects as structural studies. He is the CEO and founder of "Spectral Solutions", which uses UAV and GIS technologies  for remote sensing and several other applications. 
You can be part of the event in many ways!
Check out the program information:

Space Generation Workshop
Radar Technologies short course
Earth observation short course
CANSATs contest
Poster presentation
A. Space Generation Workshop:
We are glad and excited to share with you the working groups for the 5th SA-SGW
1.- Space, your next innovation (applications, business opportunities)
The number of Space companies is growing fast, and their business models are becoming stronger and more reachable. Every day new ideas come in the scenario revealing more challenges, and that put in evidence a single truth "Humanity's future cannot be separated from space Exploration" thus more hands, ideas, entrepreneurs and investments are required. In 2018, almost 3 billion dollars were invested in space start-ups, about three times more than in the past years. Furthermore, every year, investments are more diverse, both in the technical fields and the origin in the globe, beyond Europe, the US and China. Start-ups from Japan, India, Israel and other actors also have shown a vast potential and are currently working into The Moon, asteroids and other. Therefore, new start-ups need to more creative and innovative. Current challenges involve geospatial analytics, robotics, avionics, in-space propulsion, systems on chip computing and commercial tech.
2.- To infinity and beyond (analogue missions, asteroids, space exploration)
You have wondered about space since the beginning of your life, as all human have. For centuries, the stars have fueled not only the imagination of the poets but also great minds that pushed the frontiers of sciences and technologies. Humans have landed on the Moon, maintained space programs for years, and even have an International Space Station (ISS). Nowadays, space exploration plays a role closer to our day to day activities; its effects reach agriculture, emergency response, geolocalization, telecommunications, feed scientists with data. It allows us to predict possible space hazard, such as an asteroid collision and helps us plan what we will wear according to the weather. Finally, asteroid mining is becoming a potential to find new resources.
3.- The Space Ripple Effect (Education)
Every day tons of data is obtained from the sky, using different instruments and telescopes, on Earth and in space. Furthermore, we are in an outstanding era for Astronomy and Aerospace Engineering: the image of a black hole (M87), a rock coming from far away to cross our solar system (Oumuama), reusable rockets (Falcon) and much more. Now more than ever, the science communnity is needed. Through different programs, everyone can become a scientist, either a professional or an amateur, to unveil space mysteries, for that we need to inspire new generations to asteroids and exoplanets chasers. Every action from us creates a Ripple Effect that propagates through outreach and educations a reaches the confines of our universe.
4.- Re-imagining our maps (UAVs, satellite images, disaster management)
The combination of Earth observation technologies, Drones and ground data are revolutionizing the way we visualize Earth; they help us to re-imagine our maps from a simple representation of physical characteristics to a complex data set and colours that are helping to better understand landscape conservation, emergency response, defence, healthcare, agriculture and a much more. Drones will play an essential role in space exploration because the iteration of the models is faster than the one for Earth Observation Satellites. Last year, 250 million dollars were invested in drones start-ups, and it became a growing trend. In Bolivia research has widely focused on drone technologies. They are advanced technology and are used in military tasks and to secure its frontiers. There are special regulations for its use in events and by the general population. Moreover, Bolivia hosts a centre for research in drones technology.
5.- La Paz, where Start-ups start much upper (start ups)
It is not easy to start a startup. A lot of people try, but not all of the startups that start have a happy end. In the field of space exploration there is an exponential grow in the amount of startups, but also in the challenges that need to be solved. New creative and innovative ideas and companies are needed to solve nowadays problems.
B. Radar technologies short course
The radar short course will be completely in English, it will have 16 modules : History of Radar / Exemplar Applications, Radar Range Equation, Radar Cross Section and Clutter, Processing in Fast Time / Part 1, Processing in Slow Time, Detection Theory, CFAR, Tracking Radar Principles, Tracking Filters, Sidelobe Blanking and Cancellation, Electronically Scanned Array Technology, Adaptive Beamforming, STAP, Intro to SAR, Spot-Light SAR. ISAR, InSAR, Intro to EW.
The course will last 2 days from 9:00 to 16:00, breaks and lunches included.
C. Earth Observation short course
The Earth observation short course will be completely in Spanish, it will have theoretical and practical classes, the classes will range from: Uses of satellite images, tools and software used to process satellite images, use cases and examples of the use in satellite images in disaster management, urban expansion, projects and construction, and much more…
The course will last 2 days from 9:00 to 16:00, breaks and lunches included.
D. CANSAT contest
The CANSAT contest is kindly sponsored by the company Suraerospace, you can find more information in the following documents:
In case of any question, please write an email to: suraerospace@gmail.com 
Registro para el curso corto de Procesamiento de imágenes satelitales
Si quieres ser parte del curso corto de Procesamiento de imágenes satelitales, registrate en el siguiente link:
Paola Escobari

Has a degree in Electronics Engineering from the Universidad Mayor de San Andrés; La Paz, Bolivia, has studied a Master degree in Microwave and RF communications in the University of Surrey; Guildford, England and is now working in the Bolivian Space Agency.

Is the current NPoC of the SGAC in Bolivia and the event manager of the 5th SA-SGW to be held in La Paz, Bolivia.

You can contact her at: paola.escobari@spacegeneration.org

Ludving Cano

Is a physics student from the Universidad Mayor de San Andrés; La Paz, Bolivia, is the national coordinator of the Bolivian Asteroid Search Campaign and works as a volunteer in Max Schreier Planetarium and Outreach Projects.

NPoC of the SGAC in Bolivia and co-manager of the 5th SA-SGW to be held in La Paz, Bolivia

You can contact him at: ludving-adolfo.cano-fernandez@spacegeneration.org

Alvaro Ruben Loa Segura

Alvaro is currently study last semester of Electronic Engineering in UMSA University. He is looking forward to finish college education and he would like to study satellite technology , especially, the space segment and digital communication systems. He regularly likes to receive telemetry from amateur radio satellites, which implies, the process of demodulation, decoding and study of the different protocols used by these satellites.

He is currently research assistant in satellite technology at the Applied Electronic Institute of the UMSA.

Josoe Ernesto Ichuta Tuco

Josoe was born on 22 July, 1994 in La Paz Bolivia. Since he was at school he was really interested in technology that is why when he was in the 4th grade he started to study programming in C++ at CEC institute, In that course, he was very excited to apply math in programming, but then he realized that he needed to learn English, thus he applied for a scholarship to study English at the CBA and he won it. That is why he was part of two scholarships promoted by the US embassy in La Paz (English Access Microscholarship program and Martin Luther King program) for 3 years. After he graduated from Simon Bolivar School he started to study Electronic Engineering at University of San Andres. Now he is a teacher assistant at Electronics Applied Institute (IEA) which is an institute of research of the University of San Andres, here we are working on small satellite project where he is specifically working in the communication subsystem and the hardware of all subsystem; also he is doing his degree project to accomplish his bachelor degree.

Hermes Hernan Bolivar Torres 

Hermes is a biologist from Colombia. He studied at Universidad Nacional de Colombia and finished his career in 2017. Today, he is candidate for M.Sc. In biological sciences at Universidad Nacional Autónoma de Mexico (UNAM), Hermes has worked with the planetary science and astrobiology group from his university since 2013. His field of research has been the study of extreme environments, specially the ecological relationship of extremophiles microorganisms with this kind of environments and the future applications in biotechnology and space exploration. In 2018 he was an organizing team member for the 4th SA-SGW celebrated in Bogota. This year, He was part of the first Colombian crew in an analogue Martian mission in the Mars Desert Research Station (MDRS) In Utah USA.

Nicole Jimeno

She is 20 years old and I am studying Geological Engineering at Mayor de San Andres University. She is a passionate person about science and research. She loves invertebrates paleontology and Astronomy and Astrophysics.  This year she will represent Bolivia at the London International Youth Science Forum in London, Uk and she will be in a CERN program in Switzerland.

Paola Medrano

Paola is in the first year of physics at UMSS and engineering telecommunications and networks at the UPDS in the city of Cochabamba, Bolivia. She has been participating in the astronomy and astrophysics Olympics from 2016 to 2018. In this year, she was part of the Bolivian Olympic team in the Latin American Olympics of astronomy and astronautics. She aspires to study astrophysics and promote science in Bolivia.

Rene Michel

Rene was born in Tupiza-Bolivia, joined EMI in La Paz where he studied Engineering. Currently he works at SES, Luxembourg, as Project Engineer.

Samantha Lobatón

Samantha is 17 years old, she was born in La Paz, Bolivia, actually she is on her physics freshman year at Universidad Mayor de San Andrés, she has lot of interest on space areas, to be specific on space medicine and space technology, in her free time Samantha likes to work with people groups doing volunteering. She loves interacting with people.

Tania Benadalid Pacari

Tania is a student of Physics at the Universidad Mayor de San Andrés, lives in the city of La Paz, Bolivia.  She has worked at Max Schreier planetarium for several years, she has also participated in the School of Observation Astronomy for Latin American Students (ESAOBELA, acronym in Spanish) made earlier this year in Tonanzintla, México.  He has collaborated in different events of her career, both in social interaction and in research.  She is very interested in studying the area of ​​Astronomy.

Laura I.

Tenelanda

-Osorio

Laura is a Processes Engineer, senior student in Biology at Universidad de Antioquia and second year master student in Applied Physics with emphasis in quantum mechanics at Universidad Eafit, Colombia. Since 2011 she joined different astronomy outreach groups in Medellín, where her passion about space started. She focuses in astrochemistry and astrobiology, and throughout her career she has been able to work in different places such NASA-JPL, CALTECH and STScI, which have been valuable experiences that allowed her to know more about the field she is working on and to grow as a scientist. Recently, she participated in the Caltech Space Challenge 2019 – Encelanders, where she worked in a 16 people team to design a mission to land in Enceladus, from scratch to proposal. Currently, she is doing research in Enceladus, working in modeling hypothetical ecological niche in the moon.

Michel W. Frias Herrera

Michelle is a Bolivian engineer, She studied Ecological and Environmental Engineering, where she was able to expand her environmental knowledge and contribute to the events of the Department of Environment, participated in several National Congresses and Seminars as part of her training academic she has experience in the environmental engineering industry as a consultant and in carrying out expeditions with qualified multidisciplinary teams and as an exhibitor of safety seminars. She is currently a member of a National and International Multicultural and Linguistic Organization, also involved in social development activities of solidarity support with Social and Humanitarian Aid Foundations. Michel is enthusiastic in informing and engaging the general public in the activities of the space sector, since its future focus will be applied to Space Research and High Atmosphere in Space Technology Applications in Surveillance and Protection of the Natural Environment.