Vienna, Austria, May 15, 2019 – The Space Generation Advisory Council (SGAC) in Support of the United Nations Programme on Space Applications is pleased to announce that Dr. Valanathan Munsami, Chief Executive Officer of the South African National Space Agency (SANSA), has officially become member of the SGAC Advisory Board.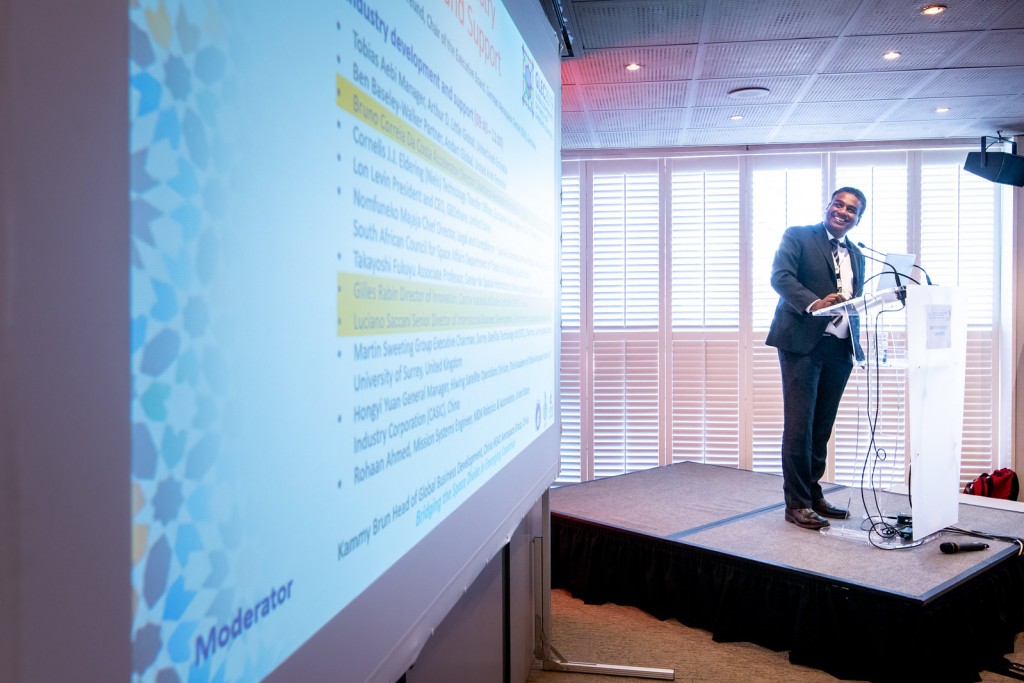 Dr. Munsami
Dr Munsami holds a PhD in Physics and has a research background in Solid State Physics and Space Physics. His research focus in space physics was on magnetospheric physics, particularly on the use of artificial intelligence and the Super Dual Auroral Radar Network (SuperDARN) for the study of magnetic storms. He also holds a Masters degree in Business Leadership from the University of South Africa, a Space Studies Program Diploma from the International Space University, and a Certificate in International Air, Space and Telecommunications Law from the University of Pretoria.
As of January 2017, he has been appointed as the Chief Executive Officer (CEO) of SANSA. As CEO, he is responsible for the development and implementation of appropriate strategies for the Agency and developing and maintaining effective management teams and management processes that enable the Agency and the local space sector to function optimally. He is currently a member of the South African Council for Space Affairs (SACSA) and is a Vice President of the International Astronautic Federation (IAF) for Developing Countries and Emerging Nations. He has also been recently inducted as an academician of the International Academy of Astronautics (IAA).
Read more about Dr Munsami here.
About SANSA: The South African National Space Agency (SANSA) came into being in December 2010, but South Africa's involvement with space research and activities started many decades earlier with helping early international space efforts in the second half of the 20th century, and observing the Earth's magnetic field at stations around Southern Africa. SANSA was created to promote the use of space and strengthen cooperation in space-related activities while fostering research in space science, advancing scientific engineering through developing human capital, and supporting industrial development in space technologies. www.sansa.org.za
About SGAC – The Space Generation Advisory Council in Support of the United Nations Programme on Space Applications is a global non-governmental, non-profit (US 501(c)3) organisation and network which aims to represent university students and young space professionals ages 18-35 to the United Nations, space agencies, industry, and academia. Headquartered in Vienna, Austria, the SGAC network of members, volunteers and alumni has grown to more than 15 000 members representing more than 150 countries. www.spacegeneration.org
For further queries: [email protected]