SGAC Announces the Winner of the 2022 SGAC – Chris Boshuizen Scholarship
Thanks to the generous donation of Dr Chris Boshuizen, former SGAC Executive Director and co-founder of Planet, SGAC is delighted to announce the winners of the Chris Boshuizen Scholarship.
The young professionals and students will attend the 20th Space Generation Congress (September 14-16) and the 73rd International Astronautical Congress (September 18-22) in Paris, France.
The Space Generation Congress (SGC) is the annual meeting of the Space Generation Advisory Council held in conjunction with the International Astronautical Congress. Participants are selected top university students and young professionals with a passion for space. With SGC, SGAC aims to hone and promote the voice of the next generation of space sector leaders on the topic of international space development.
By attending the Space Generation Congress (SGC), delegates will learn, share their knowledge, network with fellow students and young professionals in the space industry, and meet the industry's leaders and experts.
All output produced by the Space Generation Congress (SGC) is compiled into a report to be presented at the United Nations Committee on the Peaceful Uses of Outer Space, as well as other conferences around the World.
Emirhan Eser Gül (Turkey)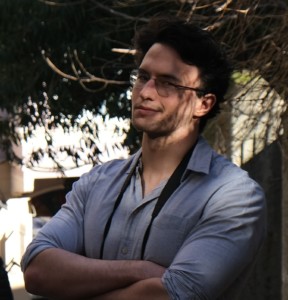 Astronautical engineer with a passion for satellite systems, and space exploration. His strong suits are orbital mechanics and software development, both of which he uses to support the emerging space organizations in his country.
After working on various nanosatellite projects witin Space Systems Design & Test Laboratory, launched his own start-up "Orbyte Aerospace Technologies". The company provides mission & software engineering services suited for Aerospace industry, mainly orbital and flight simulations. Their core project, a high-fidelity mission design & control software provides state-of-the-art solutions for spacecraft operations.
"The actual space age began not when the first satellite was launched, but when countries started to collaborate to make space exploration a not so distant dream. Therefore, I am grateful to be given the opportunity to be able to come together with my international peers who share the same dream."
Oluwakorede Adejoro (Nigeria)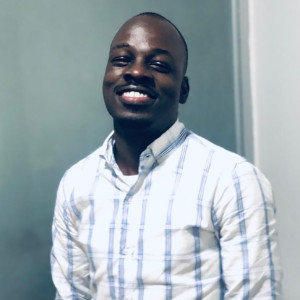 Oluwakorede is a graduate of meteorology with experience across the logistics, banking, and automotive/insurance industries.
While at university, he was a founding member of Space club where he worked on projects including the Global Space Balloon Challenge and volunteered at events organized by the Nigerian Space Research and Development Agency (NASRDA) and the Center for Space Research and Applications (CESRA) at the Federal University of Technology Akure (FUTA).
Oluwakorede returned to the aerospace industry in 2020 by undergoing a flight operations training at Javi Aviation and he is currently the founder of a space-enabled transport start-up – Motoring Nigeria.
"I am deeply honoured to be receiving this scholarship and attending the 20th SGC and 73rd IAC. I look forward to networking with space industry professionals and being introduced to new perspectives from around the globe. I am grateful to SGAC and Chris Boshuizen for making it possible."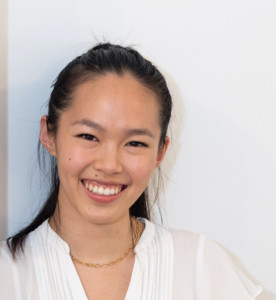 Clarissa Luk is an undergraduate student from Australia studying a rare double degree in Space Engineering and Law. She has recently completed her Honours year research on regulation for orbital debris mitigation, which purports to provide a solution to incentivise and guide better engineering practices for a sustainable orbital space.
Clarissa is passionate about safety and sustainability in the space domain, with a particular interest in using interdisciplinary problem solving methods to tackle these complex challenges. Clarissa's broad academic skillset is supplemented by diverse experiences in her early career, having immersed herself in the emerging Australian space industry through different organisations. She is currently active as a Research Affiliate at the University of Sydney for the CROSS optical navigation project, as a Research Assistant to Duncan Blake at UNSW Canberra at the frontier of space law, and as a Spectrum and Regulatory Assistant at commercial communications provider, Myriota.
Within SGAC, Clarissa is leading a collaborative project between the Space Law and Policy and Space Safety and Sustainability project groups to review the UNCOPUOS Space Debris Compendium and provide recommendations to advance international norms for space debris mitigation. At just 21, Clarissa has contributed to discussions and developments in the Australian and global space sector and is a promising future leader.
"I am honoured and grateful to win the Chris Boshuizen scholarship this year which will enable me to have a voice at both the SGC and IAC. I am looking forward to an amazing professional and international experience."
Sarinya Jitklongsub (Thailand)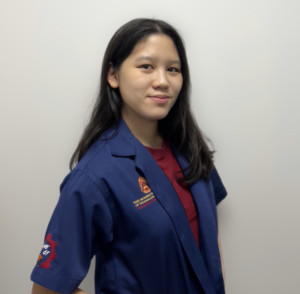 Sarinya Jitklongsub is an undergraduate student from Bangkok, Thailand. She is currently studying Mechanical Engineering at King Mongkut's University of Technology Thonburi.
She is one of the founding members of the Space Youth Association of Thailand, which aims to provide Thai students and young professionals with space-related education and opportunities. She is also part of the Thailand Lunar Simulant research team, which successfully developed Southeast Asia's first lunar regolith simulant in 2020, and is currently leading a project to develop Southeast Asia's first Mars regolith simulant.
Sarinya joined SGAC in 2020 and participated in the 2021 Asia-Pacific Space Generation Online Workshop, being awarded the Most Engaged Delegate certificate for her contributions to the discussions and presentations. She is currently working on a paper with members of her working group from the workshop. The paper will discuss technology in the Asia-Pacific region for Mars exploration, and has been accepted for an Interactive Presentation at the 2022 IAC.
Sarinya is passionate about space exploration and believes firmly that inclusivity and diversity in the space industry is crucial for our advancement.
"I am incredibly grateful for this opportunity and hope to represent the many students and young professionals in Thailand pursuing their dream of a career in the space industry."