SGAC announces the winners of the African Space Leaders Award for 6th AF-SGW 2022 
SGAC is proud to announce the winners of the African Space Leaders award 2022 who will be sponsored to attend the 6th African Space Generation Workshop (AF-SGW) that will take place  in Rabat, Morocco during 25-26 November 2022.
This award will cover round trip travel costs up to 665 dollars (USD) to attend the African Space Generation Workshop via economy airfare, accommodation, and visa costs for the three winners. Congratulations!
Nzeussi Mbouendeu Charles-Aimé (Cameroon)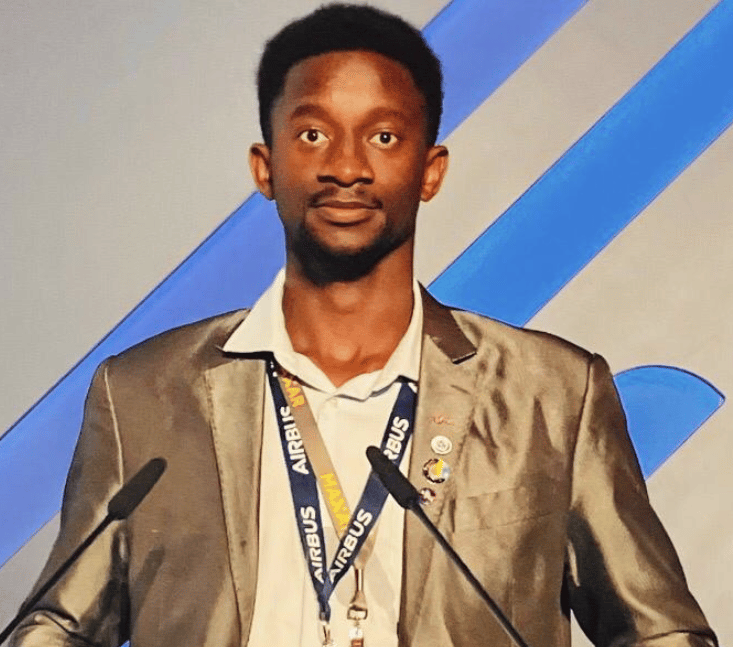 Charles-Aimé Nzeussi Mbouendeu, who was born in Cameroon, West Africa, has demonstrated his passion and commitment to the global space industry through volunteering, mentorship and advocacy. He pursued his Masters in Space Studies at the International Space University and has served as a Teaching Associate for the Space Studies Program (SSP) 2021. He has a background in Industrial and Environmental Risk management engineering. He is also doing his internship at SES. He has worked as a volunteer in international associations, agencies and initiatives to mainstream innovations, but also bring up issues raised in the Humanitarian, Space, Safety and Security and also Environmental sphere to bridge science with policy, industry and civil society. Charles is the Space Generation Advisory Council (SGAC) National Point of Contact in Cameroon and his outstanding dynamism and various volunteer position led SGAC to nominate him as Member of the Month in February 2021, STEA working group member of the year 2021 and he was also one of the International Astronautical Federation (IAF) Launchpad mentorship programme winners. He has demonstrated both in his education and personal pursuits a rare level of tenacity, determination and perseverance.
"It is an absolute pleasure to receive the African Space Leader Award. Inspiring the present and the next generation requires great achievements. I am grateful for this recognition as I contribute to the space industry and SGAC over time. I believe that space is something larger than us; it could be a tool for Africa just to be the true new Eldorado."

Hoda El- Megharbel (Egypt)

Hoda Awny El-Megharbel is an Engineer in the Satellite Communication and Navigation Department in the Egyptian Space Agency. She graduated from Kyushu Institute of Technology / Laboratory of Lean Satellite Enterprises and In-Orbit Experiments (LaSEINE) with a Master's Degree as part of the United Nations/Japan Long-term Fellowship Programme Post-graduate study on Nano-Satellite Technologies (PNST) in 2020. She has a bachelor's degree in Electronics and Communication Engineering from Misr International University, Egypt. She is currently the Space Generation Advisory Council National Point of Contact in Egypt, Middle East Region, a member of the SGAC Small Satellites Project Group and Moon Village Association National Coordinator, Egypt, North Africa.
"I am truly honored to be awarded the African Space Leader Award. It has been an incredible privilege to contribute to SGAC over the years; being part of such a passionate global community of volunteers had a major impact on my professional and personal life. I am grateful to the organization and its inspiring and amazing people around the world!"
Abdul Sesay (Sierra Leone)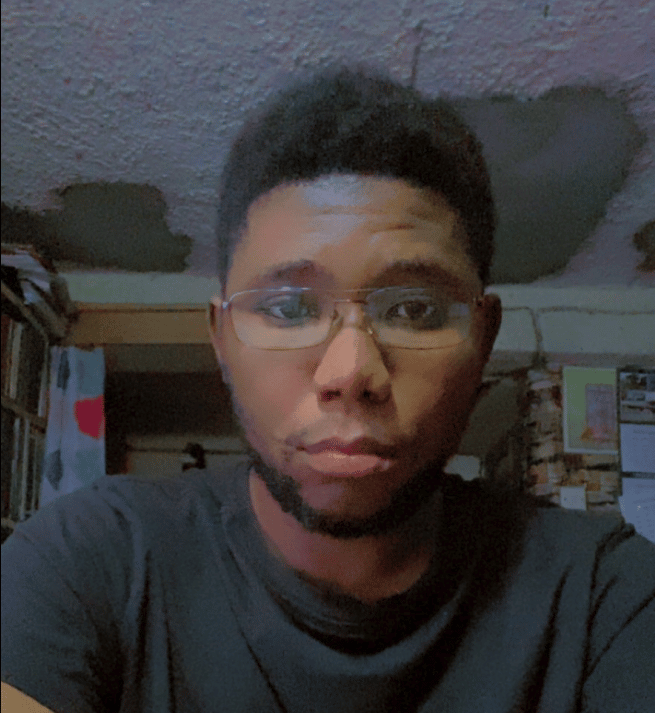 Abdul I Sesay currently holds a bachelor's degree in Physics and Mathematics from Fourah Bay College and works as the both the National Point of Contact at the Space Generation Advisory council and National Coordinator at the Moon Village Association. He also teaches Physics at the Lebanese International School in Sierra Leone. He was an awardee for his outstanding contribution at the 5th European Space Generation workshop and also served as delegate and rapporteur for the 4th African Space Generation workshop and the 5th European Space Generation workshop. He was part of the organizing team for the 5th African Space Generation Workshop the 72nd International Astronomical Congress. He is a nominee for the Top Men in Aerospace & Aviation to follow on LinkedIn 2022.
"I am greatly honored to receive the African Space Leader award. Joining SGAC have been one of the best decisions I have made. It has helped immensely in my personal and professional growth. I look forward to continuing my work of contributing to the space industry."