We are thrilled to announce that Valentina Luchetti has been promoted to the position of SGAC Chief of Staff.  This is a new permanent leadership position within SGAC that will position our organisation for future strategic growth. 
Valentina has been working as Operations Manager for SGAC since March 2021. Since joining SGAC in this capacity, Valentina has hit the ground running and provided tremendous support and value to SGAC volunteers and the community. 
In her new role as SGAC Chief of Staff, Valentina will be leading the overall operations of SGAC, focusing on their continuous improvement. Her responsibilities include the management of strategic projects and processes, for which she will work closely with the wider SGAC leadership and a total of six teams she will be responsible for, namely: Human Resources, Events, Scholarships, Web & Data, PR & Communications, and Reports. 
Valentina will continue to closely work with and report to the SGAC Executive Director. 
About Valentina Luchetti: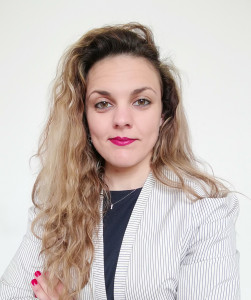 Valentina has worked as Operations Manager at SGAC since March 2021 and is an aerospace engineering graduate from the University of Pisa (IT). As a pragmatic and extrovert person, Valentina has been involved in student associations to get hands-on experiences and create both friendships and business relationships worldwide. In 2014 she joined EUROAVIA, the European Association of Aerospace Students, and in 2015 she joined SGAC. In EUROAVIA she covered different positions, such as Communication WG and Statutes and Bylaws WG coordinator and in 2018 she was elected as a member of the Board of Directors. As for SGAC, she has been part of the Space Exploration Project Group while working on the Poland Mars Analogue Simulation and she attended different events, such as the 2nd E-SGW in Paris, SpaceUp Milan, and the European Student Workshop in Padova. In 2019 she moved to Hamburg (DE) to work for Airbus, and in the same year, she was the leader of one of the finalist teams of the Airbus Sloshing Rocket Workshop.
Valentina Luchetti says:
"When I joined SGAC as Operations Manager in March last year, I had no idea how much work this would have been, and at the same time, how much rewarding this is. I've enjoyed each and every day of my work and I couldn't be happier to get to know about this promotion. This new position will really enabled me to work closely with more teams, i.e. SGAC amazing people, and help them streamline their daily job."
Davide Petrillo, SGAC Executive Director, says:
"I am very proud of Valentina's new promotion!  During her tenure as SGAC's Operations Manager she went above and beyond every expectation and she definitely deserves this important role. I am convinced that her ambition and passion will drive the organisation to the next level while maintaining its good spirit and professionalism. I am looking forward to continuing our work together in close cooperation while building the future success of SGAC."
Harriet Brettle, SGAC Chair, says:
"I'm thrilled that Valentina is taking on this elevated role within SGAC. Since joining SGAC, Valentina has provided huge value and great energy to everything she does. As SGAC Chief of Staff, Valentina will take on a wider set of responsibilities and I have no doubt that she will rise to the challenge. It's a sincere pleasure to work with Valentina in this new capacity, and I look forward to seeing her continue to grow within the organisation."
Anthony Yuen, SGAC Co-Chair, says:
"Congratulations to Valentina for this well deserved promotion.  SGAC has grown tremendously in the last 5 years.  I have full confidence that Valentina in her new role will improve the coordination of our operations and transform how SGAC delivers its activities worldwide."