Space is not just a technological endeavour! As an entirely new domain for human experience, all aspects of humanity will be engaged by space and its exploration: Philosophy, History, Economy, Law, and of course, Art. 
More than a month ago, the SG[France]2021 organizing team launched a call for posters where they wanted you to show what Space means to you.
The subject was "Space and…" where it relates to any topic you could think of. The participants were asked to send their best ideas of original collaboration with space (disruptive ideas of domains like food, music, video games, sports, etc.) and illustrate it through visual arts. The Posters have been displayed at the posters exhibition of SG[France]2021 on the 3rd of July during the event, and a winner has been selected!
Meet the winning artist and his poster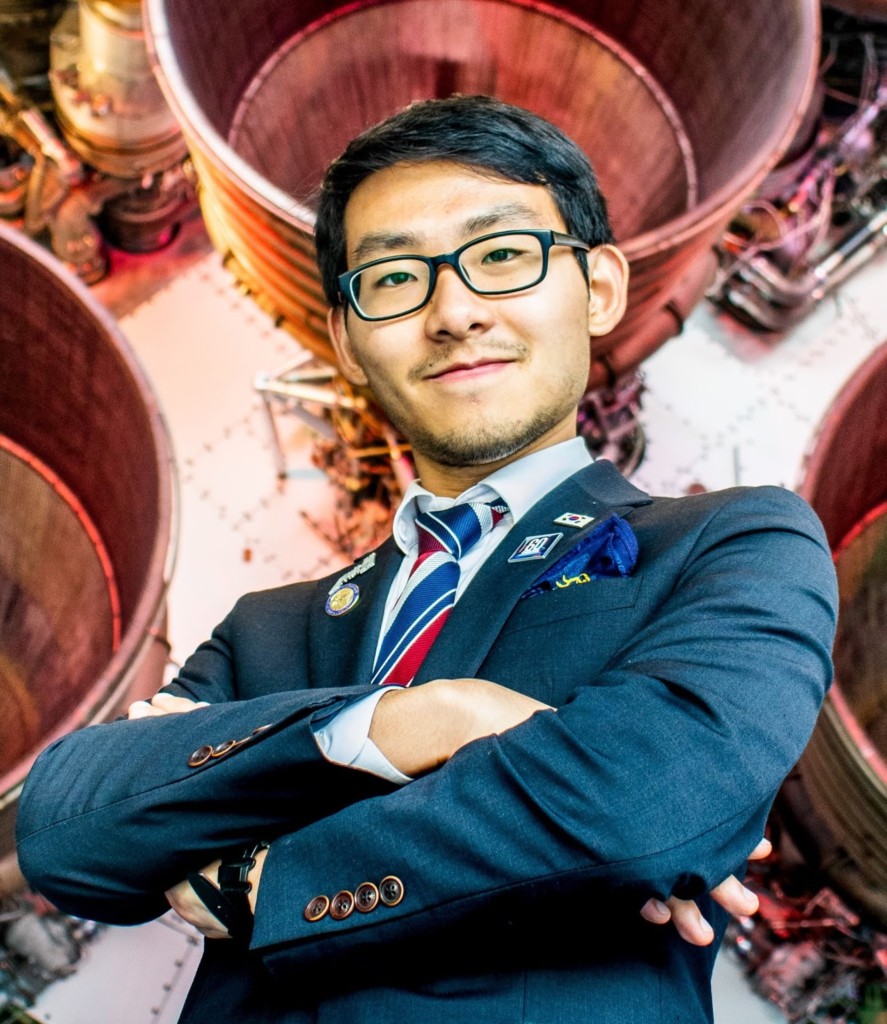 Meet Antonio Stark:
Antonio is a South Korean space policy consultant currently serving as the Asia-Pacific Regional Partnerships Manager. He specializes in technology infrastructure (especially AI/digitalization), sustainable development, and social justice. He was an expedition member to the Arctic and the Himalayas, and lived in 7 countries and visited 40. He welcomes fellow space professionals and artists to collaborate and communicate with him on Instagram @antoniofstark.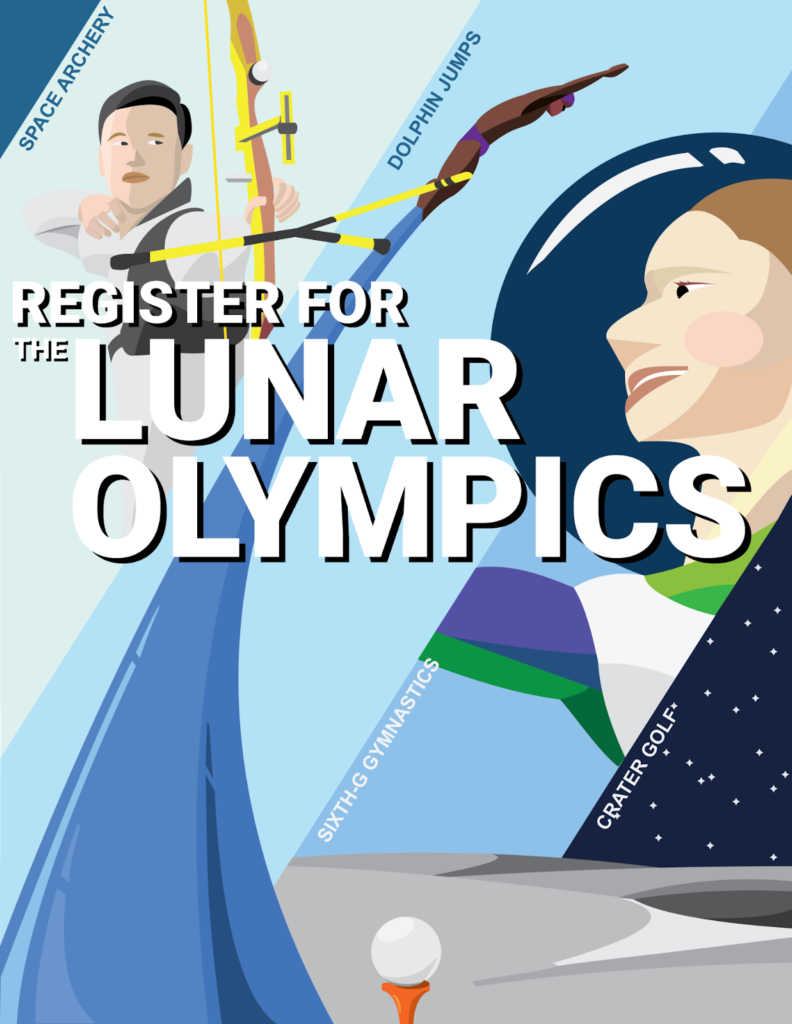 His poster description:
The topic of "space sports" has always engaged so many people in space exploration history. The microgravity of the moon allows for phenomenal dive-outs reaching a few meters in height, gymnastics moves that will see a few dozen spins, and "projectile" sports of golf and archery that will reach a few kilometers in its range. A "Space Olympics" will bring nations and athletes together not necessarily in competition, but in a cooperative venture in identifying the new frontiers for humanity.
What he thinks about the collaboration between space and non-space sectors:
For many decades, space was a field for technicians/engineers with advanced degrees, or for astronauts with rigorous physical aptitudes. But space is more than technology and career astronauts. Space is the frontier of humanity, where it represents the best in all of us. Space as the unifying force is only possible if enough people are working in such interdisciplinary areas. We need more space lawyers, policymakers, artists, businesspeople, influencers, philosophers, doctors. We need children to dream of having a career in space that isn't necessarily a rocket scientist or an astronaut – and that dream should allow any child, regardless of nationality, skin color, or background, to go be the next citizen in space.
Reaction to his award:
I'm so excited to be receiving this recognition. Space sports is a theme I've personally been fascinated with, and this competition really allowed me to stretch my creativity out to its fullest. I hope that my fellow aspiring space athletes will reach out to me to organize the first Space Olympics!