In Partnership With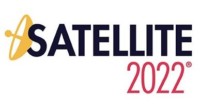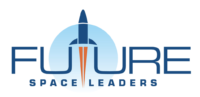 About SGx2022
In partnership with the

Future Space Leaders Foundation

and

SATELLITE 2022 Conference

, the Space Generation Advisory Council  w

ill host its seventh SGx in Washington, DC on

March 21st, 2022. 
Styled in the TEDx format, SGx is a high-impact day of expert "lightning talks" and networking opportunities
designed to create an environment where
young professionals, industry experts, and government leaders
can gather to share their insights and experiences with each other.
Join us for fast-paced and engaging discussions that tackle pressing issues and innovative ideas to
inspire the next generation of space leaders.
Check out the full playlist of videos from the SGx2021 program here!
What's New This Year
Ever-growing, this year's SGx features an exciting new line-up of programming and events to deliver meaningful experiences to attendees, speakers, and sponsors:
– An in-person return to the Walter E. Washington Convention Center in the heart of Washington, DC.
– A speed mentoring and job fair for young professionals eager to join the space industry.
– Multiple sessions of 3 speakers each followed by moderated Q&A, broken into themes: Policy/Government, Entrepreneurship, Science/Technology, & Culture.
– A SGx Evening Reception, to follow the SATELLITE 2022 Opening Reception.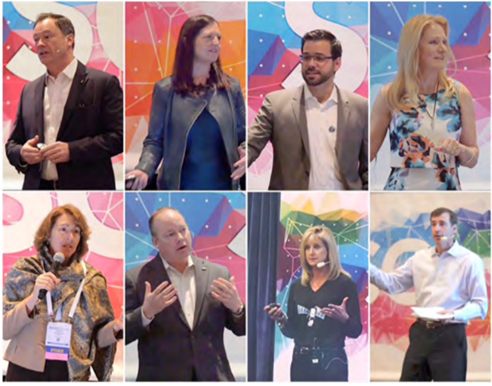 How To Register
SGx tickets are available through the
SATELLITE 2022 registration system.
Register in 2 easy steps!
2. Add SGx to your
 registration. Pricing is as follows:
$45:

Young Professionals / Students under the age of 35.

$145:

All other Industry Professionals.
Use discount code SGX4SAT22 during checkout for a free SATELLITE 2022 hall pass!
That's all it takes! Email

[email protected]

.com if you have any questions.
COVID & Safety
What are SGx's COVID-19 protocols?: In accordance with SATELLITE 2022's policies, SGx will not require proof of vaccination or negative test results to attend the event. However, please note that masks are strongly recommended throughout the entirety of SGx unless actively eating or drinking. We also ask that all attendees adhere to the following COVID safety guidelines:
Eating and drinking outdoors where possible and practical.

Maintaining distance from others where possible.

Staying at home if you are sick and develop symptoms of COVID-19.

Consider taking a COVID test prior to attending the event.
Please note that as a diverse and multinational organization, our restrictions are developed with consideration to local, state and federal guidelines within the United States as well as those from other United Nations member states. We ask all SGx attendees to be conscious of the health and safety of those around them.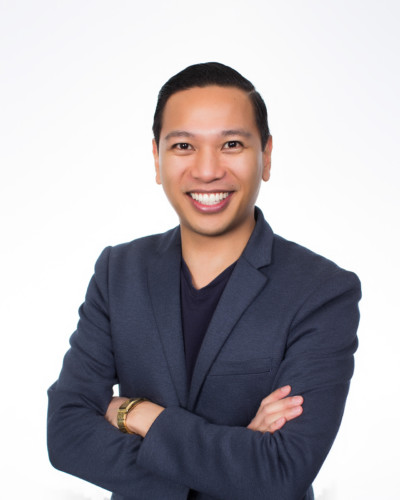 Leonard de Guzman (he/him)
Leonard works in strategic planning at a Fortune 50 company in the technology and telecommunications sector. Prior to joining the private sector, Leonard enjoyed a public service career in Australia. His experiences include working with the Australian Department of Foreign Affairs and Trade at the Embassy of Australia in Washington, D.C., and with the Australian Department of Defence as both a civilian and a military officer.
As part of his commitment to the Space Generation Advisory Council, Leonard serves on the Programs Team for SGx2022 and is part of the SGAC Executive Team as a Human Resources team member.Leonard holds a Bachelor of Engineering with a dual major in aerospace and mechanical engineering from the University of Queensland, where he completed his undergraduate thesis in scramjets and hypersonics. He also holds a Master of Systems Engineering with an electronics major from the University of New South Wales Canberra at the Australian Defence Force Academy. He is currently studying a Master in Law at the University of Pennsylvania.
Ashley Peter (she/her)
Ashley Peter leads the Exploration Systems Development Programmatic & Strategic Integration's Schedule Analysis Team at NASA Headquarters in Washington, D.C.
As part of the Artemis Program, her office is responsible for the overall programmatic integration of the Space Launch System, Orion Multi-Purpose Crew Vehicle, and Exploration Ground Systems programs for deep space human exploration.
Prior to this role, she was a consultant at Booz Allen Hamilton, supporting data analytics projects with NASA and the U.S. Navy. Ashley holds an M.A. from George Washington University's Space Policy Institute, where she conducted research on emerging space nations' motivations for establishing space agencies, and a B.S. from MIT in Earth, Atmospheric & Planetary Sciences (EAPS) and Management Science. She also represented the Space Generation Advisory Council in the 2019 IAF International Project/Programme Management Committee Young Professionals Workshop, where she presented recommendations on program management challenges facing the next generation in the space sector.
After retiring from soccer, Ashley now enjoys playing golf, traveling, and trying new restaurants in D.C. (when she can get a reservation).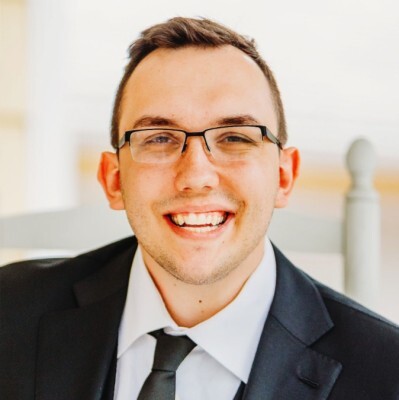 Josh Ingersoll (he/him)
Josh Ingersoll is a second-year graduate student at The George Washington University Space Policy Institute. He is a graduate of Georgia Institute of Technology where he holds both a Master of Science and Bachelor of Science in Aerospace Engineering.
Josh is currently working as a Satellite Regulatory Engineer at Amazon's Project Kuiper where he works to develop solutions to radiofrequency (RF) interference problems as well as Space Traffic Management (STM) and space debris mitigation concerns. Josh is also quite active in the Matthew Isakowitz Fellowship program in which he took part in 2019. The program matches upperclassmen undergraduate and graduate students with executive mentors and internships in the Commercial Space Industry.
His research interests include policy surrounding the regulation and environmental impacts of satellite mega-constellations as well as interactions between US commercial entities and foreign governments. Josh is also pursuing an MBA through the George Washington School of Business concurrent with his Space Policy work. In his free time Josh sings baritone with the Fairfax Jubilaires and follows the Buffalo Bills religiously.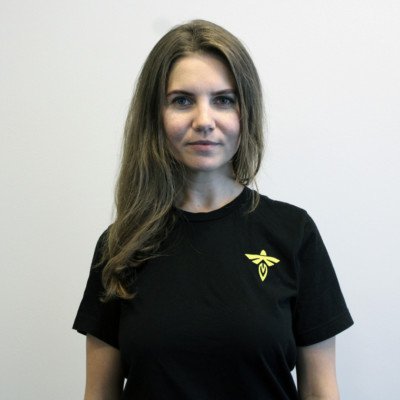 Olga Bai (she/her)
Olga currently works as a Senior Manager of Marketing and Public Relations at Firefly Aerospace, a NewSpace Unicorn, where she helps lead the efforts to build a global brand. Prior to joining Firefly, Olga has worked at Dassault Systemes, Fortune 50 software company, and v(room)), a Paris-based marketing and strategic consultancy agency where she advised top technology and luxury companies on building brand presence in the digital realm. Among her clients were Moët & Chandon, Hennessy, Audemars Piguet, and SOLIDWORKS. Olga also serves on the Communications Team for SGx2022, one of the Space Generation Advisory Council's three annual global events bringing together students and young professionals across the space industry.
Olga holds a Master In International Marketing from KEDGE Business School, a Master of Science in International Marketing and Management from ISM University of Management and Economics, and a Bachelor of Arts in Business Administration and Management from LCC International University, where she graduated Cum Laude. In her free time, Olga volunteers at Alliance Française enjoys travel, experiencing new cultures, and reading.
SPONSOR SGx2022
SGx presents a compelling, high-impact and low-cost opportunity for companies and organizations to support SGAC, its mission, and the young space professional community.
SGx offers:
Direct networking with talented space students and young professionals from around the world. 

Brand exposure to delegates, global viewers, and fellow sponsors.

Insights into the next generation of space exploration and science.
Additional Benefits include:
Connect with industry professionals at SATELLITE conference.

SGAC reports all conference outcomes to the United Nations Committee on Peaceful Uses of Outer Space (UN COPUOS).
Interested in sponsoring? Check out the SGx 2022 sponsorship prospectus (below) and reach out to the SGx 2022 managers, Ginny Randall (

[email protected]

) and Cody Knipfer (

[email protected]

).
COUNTDOWN UNTIL SGx 2022: