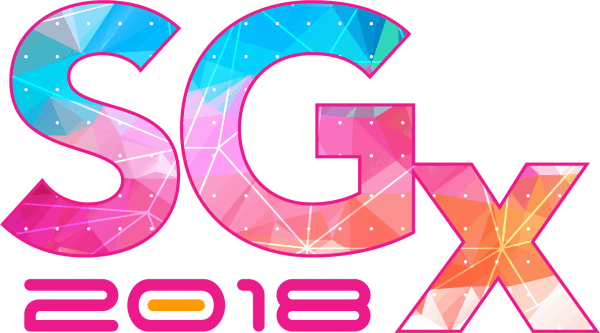 In partnership with Future Space Leaders Foundation (FSLF) and SATELLITE 2018, SGAC will host its third SGx on March 12, 2018.  SGx2018 is a technology-focused event that will bring together young professionals, industry experts, and government leaders to discuss pressing issues and innovative ideas in an exciting way. Join us in a fast-paced and engaging discussion on cutting-edge space and satellite topics!
When: Monday, March 12 from 9:00 a.m to 6:00 p.m.
Where: Room 207A, Walter E. Washington Convention Center, Washington DC
Program
SGx program schedule and guide is now available online. Download it here.
SGx Registration
Register with code SGXHALL18 to receive a free exhibition hall pass!
Registration includes access to the SGx programme, coffee breaks, lunch and speed mentoring, as well as the SATELLITE 2018 Welcome Reception.
Lisa Callahan
Lockheed Martin Space Systems Company
Dr. Gale Allen
NASA Advanced Exploration Systems
Brian Weeden
Secure World Foundation
Jim Simpson
ABS
Adam Smith
Descartes Labs
Tory Bruno
United Launch Alliance
Chirag Parikh
National Geospatial-Intelligence Agency
Alex Greenberg
Loft Orbital
Jenny Barna
Spire
Erika Wagner
Blue Origin
Justin Kugler
Made in Space
Matt Daniels
Office of Net Assessment
Saúl Reza Arcelus
AeroMexico
Randy Segal
Hogan Lovells
Tanya Harrison
Arizona State University
Mark Boggett
Seraphim Capital
Joe Mascaro
Planet
Nathan Kundtz
Kymeta
David Payne
Analytical Space
Joe Vealencis
Ball Aerospace
Justin Park
Intergalactic Education
Gale Allen
NASA Advanced Exploration Systems
Jenny Barna
Spire
Brendan Curry
Space Foundation
Sam Dinte
Dinte Resources
Mike French
Bryce Space and Technology
Janet Karika
Jacobs
Michelle Kley
MAXAR Technologies
Justin Kugler
Made in Space
Travis Langster
Analytical Graphics Incorporated
Robert Bell
Society of Satellite Professionals International
Nancy Colleton
Institute for Global Environmental Strategies
Carle Lemack
DreamUp
Rich Leshner
Planet
Phil Liebrecht
NASA SCaN
Michael Lopez-Alegria
MLA Space
Alex MacDonald
NASA
David Payne
Analytical Space
Frank Slazer
Aerospace Industries Association