Nominate your favourite SGAC Member for SSPI's Top 20 under 35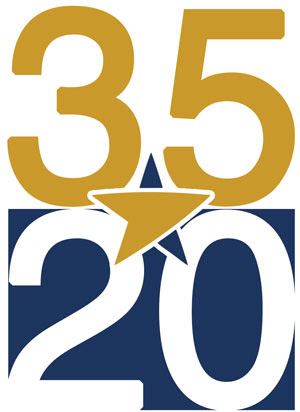 Nominations are currently underway for SSPI's third annual "20 under 35", honouring the brightest, most creative young professionals and entrepreneurs in the satellite and space industry. Armed with resources and knowledge, today's youth represents an advantage for the sector. Youth is what currently helps fuel the dynamic and entrepreneurial spirit of the space and satellite industry.
If you read our last newsletter, you know that SGAC is no stranger to young, dynamic, and motivated professionals. Case in point, last year's "20 under 35" honourees was a "Who's Who" of SGAC All-Stars including Dr. Ashwati Das, Chris Beauregard, Joao Lousada, Manny Shar, and our fantastic leader Clementine Decoopman. Let's keep the tradition going and nominate your favourite SGAC Member for SSP's Top 20 under 35.
Before you nominate someone, please remember to have the following at hand:
specific accomplishments
description of any relevant companies or organisations
description of any volunteer service to industry or community outside of working hours
endorsement letters for anyone who has worked with the nominee.
Honourees will be celebrated at the 2020 Future Leaders Dinner on October 6 in Silicon Valley, US, where the three top-ranked honourees will be presented with a Promise Award that recognises them as leaders of the year. It's a difficult time for the world at large, as well as the space and satellite industry. Despite this, SGAC is full of individuals that are finding the strength to endure, persevere, give others hope and push the space forward.
Celebrate these people; nominate these people!
Nominations are due by July 3, 2020