The Incredible and Inspiring Women Who Made the Impossible Possible
Harini Shanika Wijeratne shares her thoughts on women in space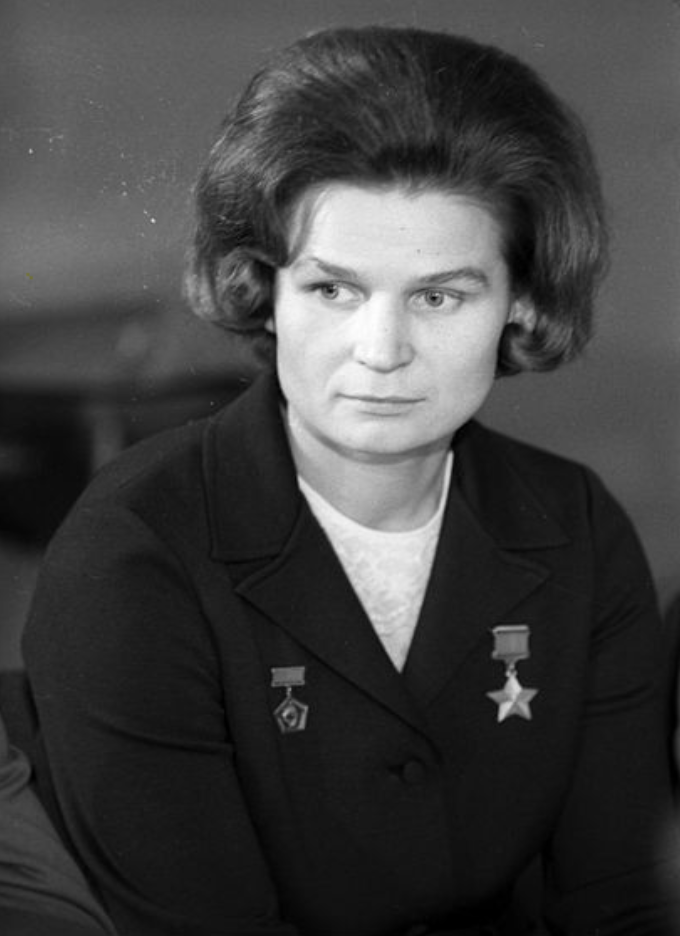 There is a long-recognized gap between the number of men and the number of women who are engaged in careers related to the space industry. Critics gave plenty of reasons to intentionally disqualify w
omen from spaceflight in its early stages, but despite these circumstances, Soviet cosmonaut Valentina Tereshkova became the first woman to go into space in 1963. She showed to the world the bravery of a woman, even in the face of the prevailing gender disparity issues at that time. 
Mae Jemison was a little girl when the Apollo astronauts went to space in the 1960s. Jemison remembers watching that historic launch and feeling so irritated that the crew members were all white men. Thinking such a homogenous crew was absurd, Jemison made her own trip to space about three decades later and became the first African American woman in space. 
Mae Jemison in Spacelab on STS-47, 1992. (Photo courtesy of Wikipedia)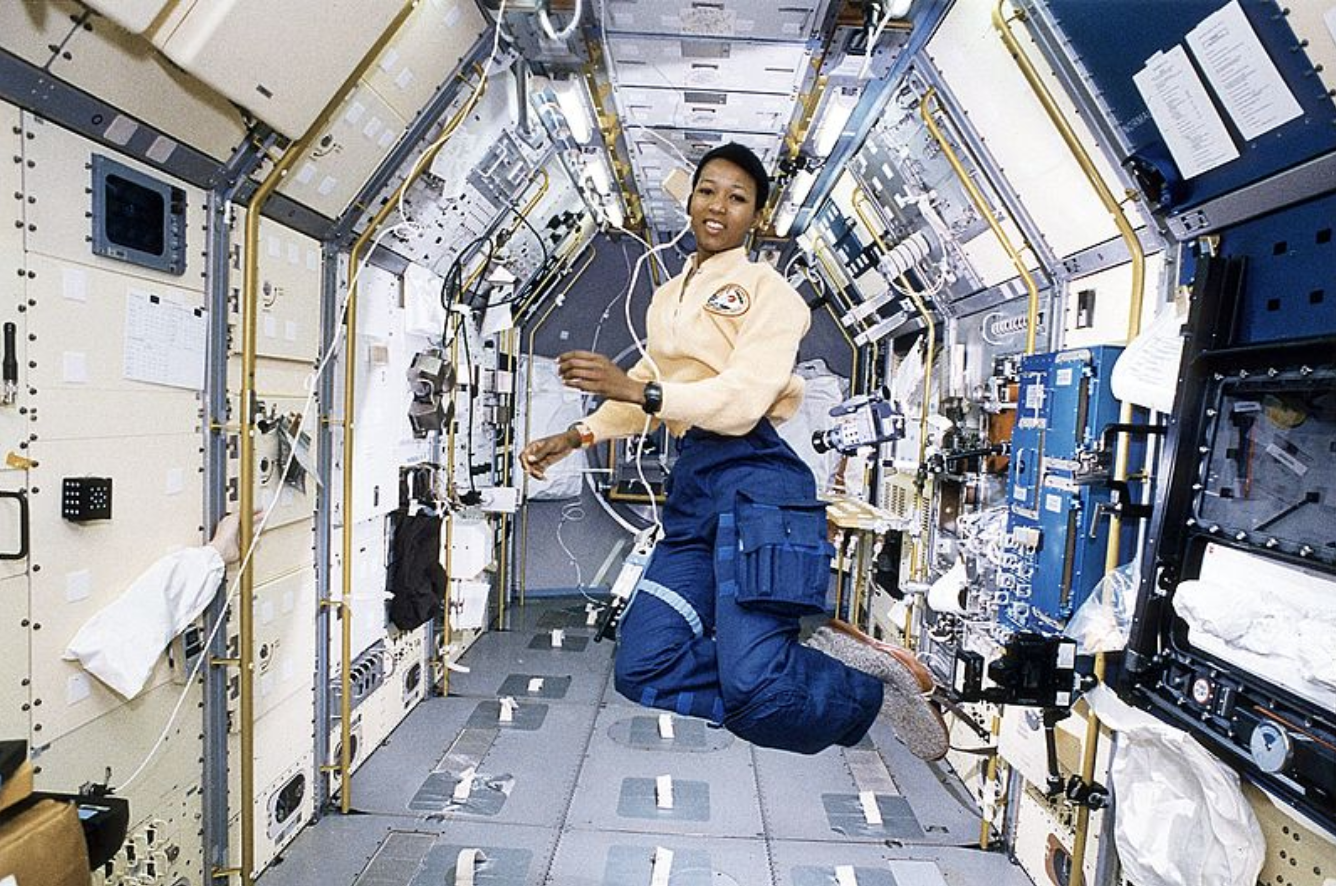 Women from many different countries have worked in space. Spaceflight programs were slow to employ women, and only began to include them in the 1980s. Most women in space have been U.S. citizens with missions on the space shuttles and on the ISS. Three countries maintain active space programs that include women: China, Russia, and the United States. In addition, a number of other countries such as Canada, France, India, Iran, Italy, Japan, South Korea, and the United Kingdom have sent women into orbit or space on Russian and U.S. missions.
While Valentina Tereshkova was the first woman in space, another Soviet astronaut and the second woman to go to space, Svetlana Savitskaya, was the first woman to walk in space when she performed an extravehicular activity. Yelena Serova became the first female Russian cosmonaut to visit the ISS on September 26, 2014.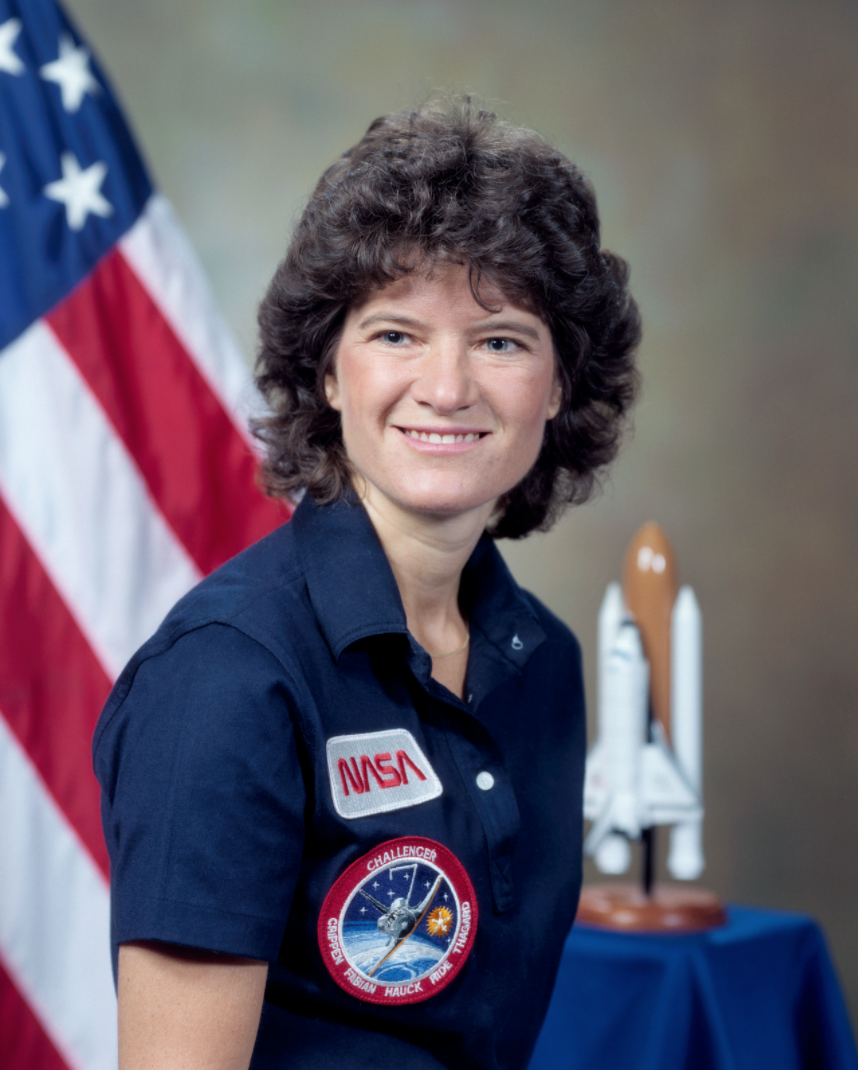 Astronaut Sally Ride is the first female U.S. astronaut to enter space and third overall. She even had to explain how she would handle menstruation, which was thought to be one of the main issues that women had to undergo in space ("Women in Space").
Since then, more than fifty American women have entered space (Yuko, n.d.). Judith Resnik was the second American woman and fourth woman overall in space, but died when the Space Shuttle Challenger exploded during launch. The first U.S. woman to engage in an extravehicular activity was Kathryn Sullivan. The first U.S. woman to be on an ISS expedition crew was Susan Helms on Expedition 2 which lasted from March 2001 until August 2001 ("Women in Space"). Another giant leap was taken recently by two U.S. female astronauts, Christina Koch and Jessica Meir, on October 18th, 2019 by completing the first ever all-female spacewalk. They spent seven hours outside the ISS replacing a failed power control unit. (Bennet and Robinette Kowal, 2019).
NASA astronaut Christina Koch during her January 15th, 2020, spacewalk.(Photo courtesy of EarthSky)
Christina Koch came back to Earth recently on February 6th, 2020 after completing her 328-day mission and now holding the record for the longest single spaceflight by a woman (Byrd, 2020). Peggy Whitson holds NASA records, including the American who has spent the most cumulative days in space (665 days) as well as the most cumulative days for a woman of any nationality. She is also tied with a male astronaut for the most spacewalks by one person, the record for which currently stands at ten. She also became the oldest woman to ever go to space, as well as the first one to command the ISS twice (Yuko, n.d.). NASA's program Artemis (named after Apollo's twin sister, goddess of the Moon in Greek mythology) aims to send women to the moon by 2024, and perhaps the name itself signals a new focus on the role of women in space exploration.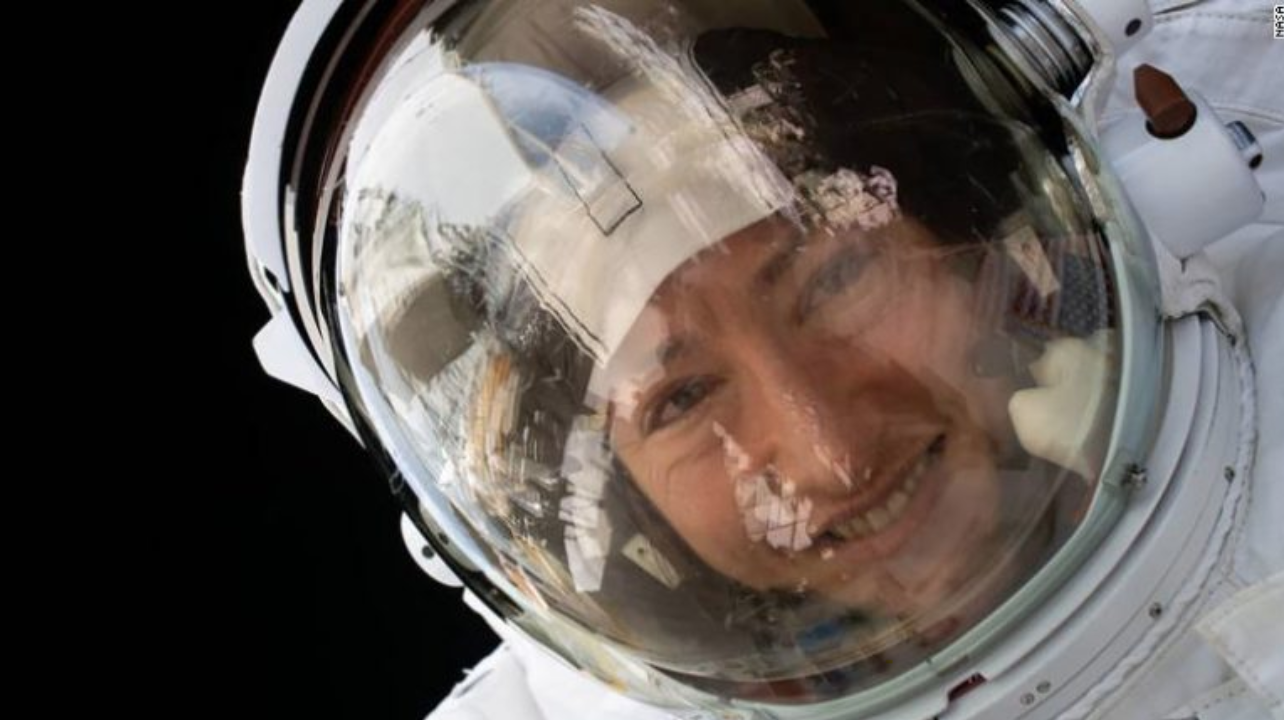 Other significant women involved in space missions from other countries are Roberta Bondar and Julie Payette from Canada, Kalpana Chawla from India, Chiaki Mukai and Naoko Yamazaki from Japan, and Liu Yang from China.
Unfortunately, female astronauts also faced tragic incidents while on their space missions. Payload specialist Christa McAuliffe and mission specialist Judith Resnik were the first women to die on a space mission, when the Space Shuttle Challenger exploded less than two minutes after launch, resulting in the loss of all onboard.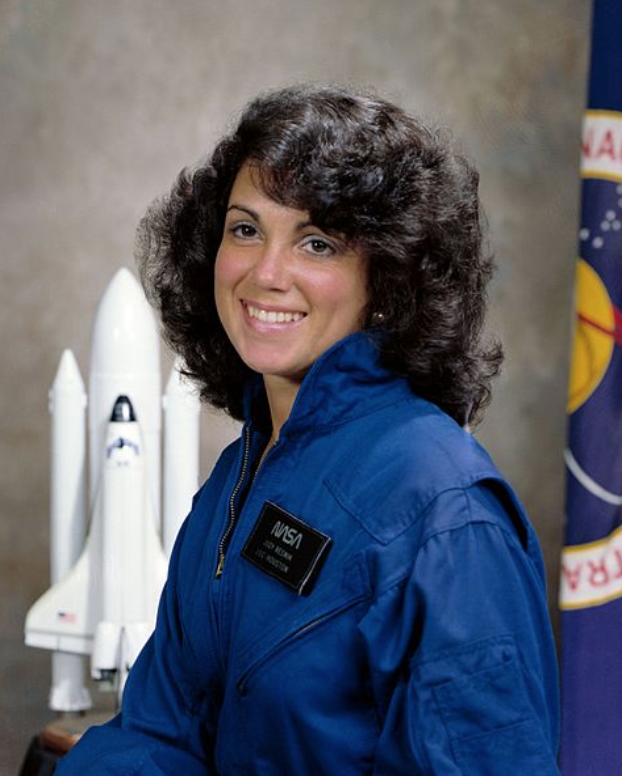 In 2003, the Space Shuttle Columbia crew was lost on re-entry, including mission specialist Kalpana Chawla and Laurel Clark. We should pay our tribute to these female astronauts for their bravery to face those tragic incidents and bringing pride to all womankind in the world.
Female astronauts are subjected to the same general physical effects of space travel as men, including physiological changes due to weightlessness such as loss of bone and muscle mass, exposure to cosmic rays, dangers due to vacuum and temperature, and psychological stress ("Women in space").
Christa Mcauliffe (Photo courtesy of Wikipedia)
During the time when the female astronauts were subjected to tests to verify their ability to engage in space missions, a group of women known as Mercury 13 underwent the same type of tests that were given to Mercury 7, a group of male astronauts that included John Glenn. Surprisingly, the female group outperformed Glenn and his colleagues.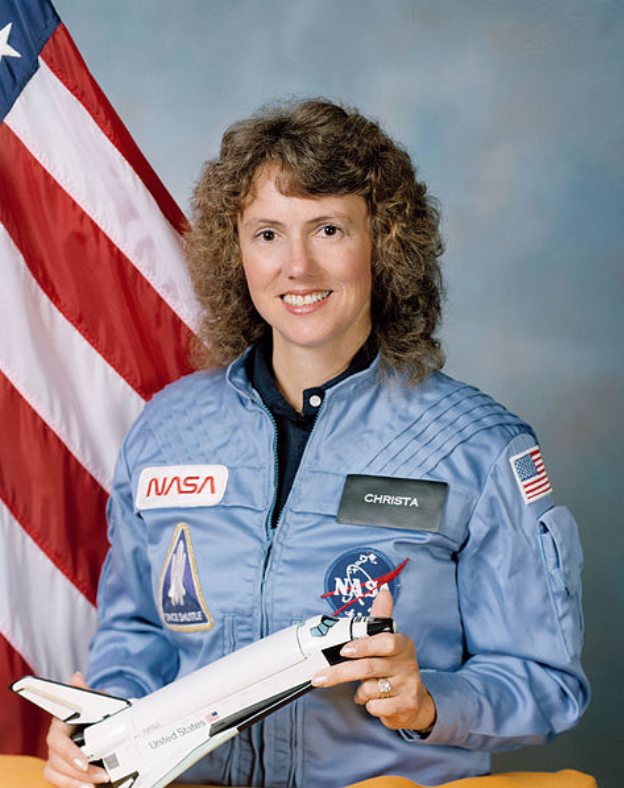 One test involved putting the participants in a sound and lightproof isolation tank filled with water the same temperature as the human body, achieving total sensory deprivation. In previous experiments, researchers found that the absolute limit for humans to endure these conditions was six hours. Astonishingly, three females out of the group stayed in for nearly ten hours before that phase of testing was called off. Meanwhile, the men had to sit in a dark soundproof room rather than in a float tank. Glenn discovered a pen and a paper in the room and passed the time writing poetry but still only lasted four hours. This showed that women were capable of tolerating stress and boredom more successfully than men (Yuko, n.d.).
Male astronauts go through a vision change over extended periods in microgravity and become nearsighted, but women haven't experienced this. However, women are susceptible to urinary tract infections, and due to their lower threshold for exposure, there's a risk of developing ovarian and breast cancer. Despite these problems, and in addition to fertility and menstruation issues, researchers have shown that women are more suitable than men for spaceflight owing to their small body size, lower weight, requiring less oxygen, and heightened ability to withstand boredom and stress as compared to men ("Women in space").
Most South Asian women are reluctant to enter the space industry due to the prevailing cultural beliefs and stereotypical ideas in those countries. I also face those challenges as a woman of South Asian origin; however, hearing the inspiring stories of other women in the industry encourages me to be more than just mediocre, and it helps me to build up my self confidence to go beyond and engage in those challenging fields—especially considering researchers have confirmed that women are more capable of facing space-related challenges successfully than men. 
It was really encouraging to watch the all-female spacewalk conducted by Christina Koch and Jessica Meir, and I was further inspired by the advice given by Koch while she was on board in ISS: "Follow your passions to know yourself. Do what you love, and also do what scares you. Do the things that you think might be just outside of your reach, but they intrigue you and they call your name. I think that when you achieve those things you find out what you are capable of". 
It inspires me to engage more within the space sector and to highlight women's abilities and confidence, paying homage to the ones that paved the way so that our generation can reach our goals. I would like to express my gratitude to all those incredible women for their tremendous effort, and for stepping outside the stereotypes, reminding us all that even the sky doesn't have to be the limit.
References
Bennett, J. & Robinette Kowal, M. (Oct. 18, 2019). Why NASA's First All-Women Spacewalk Made History, New York Times. Retrieved from https://www.nytimes.com/2019/10/18/science/all-female-spacewalk-nasa.html
Byrd, D. (Feb. 6, 2020). Congratulations, Christina Koch!, EarthSky. Retrieved from https://earthsky.org/todays-image/astronaut-christina-koch-record-longest-spaceflight-woman
Mae Jemison, Wikipedia. Retrieved from https://en.wikipedia.org/wiki/Mae_Jemison
Women in space, Wikipedia. Retrieved from https://en.wikipedia.org/wiki/Women_in_space
Yuko, E. 13 Amazing Facts About the Women of NASA, Reader's Digest. Retrieved from https://www.rd.com/culture/women-of-nasa/