SGAC is please to announce Jade Chantrell and Oliver Paxton as the winners of the 2020 Australian Space Agency Scholarship.
This year SGAC partnered with the Australian Space Agency (ASA) to bring two Australian delegates to attend the 9th Space Generation Fusion Forum (March 28 – 30) and the 36th Space Symposium (March 30 – April 02) in Colorado Springs, USA. SGAC received an unprecedented number of high quality applications, requiring an expanded review team to meet the challenge of selecting just two winners from the many qualified applicants.
The scholarship award will partially cover the travel and registration expenses incurred to attend SGFF and the Space Symposium.
2020 Australian Space Agency Scholarship Winners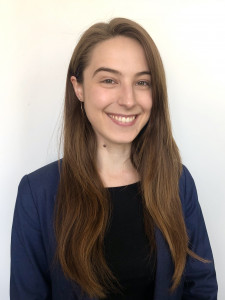 Jade Chantrell is a Graduate Engineer at Nova Systems, having completed a Bachelor of Engineering (Honours)(Mechanical & Aerospace) with a Bachelor of Physics (Experimental & Theoretical double major) from the University of Adelaide in 2018. Jade completed the International Space University, Southern Hemisphere Space Studies Program before joining the Digital Engineering team at Nova to work with Model-Based Systems Engineering approaches and apply the latest technology solutions for clients.
In 2019, she helped to deliver a digital platform to enhance safety and increase understanding on a mining asset. She is a part of the founding member team with Nova Systems for the Australian Remote Operations for Space and Earth (AROSE) consortium, furthering Australia's involvement in international space missions with remote operations technology and facilitating uptake of technology for terrestrial application.
Jade was a Category Award recipient for the Australian Space Prize for her honours thesis based on satellite attitude determination and control, and placed 3rd internationally in the HeroX 2016 'Sky for All' Challenge, funded by NASA Tournament Lab, for her small team proposal of a new air traffic control system to support 2030 sky-user load. Jade is passionate about space research and its positive impact to life on Earth.
"It is an honour to receive the 2020 Australian Space Agency Scholarship. I am eager to further my involvement with the SGAC, to connect with inspiring individuals, and to channel Australia's spirit of endeavour to propel our thriving space community into the global arena."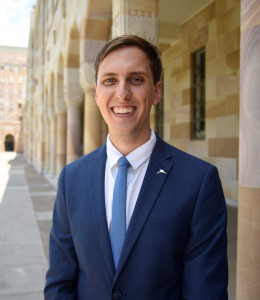 Oliver is a current PhD candidate at the University of Queensland in the Centre for Hypersonics, and the 2020 President of the Australian Youth Aerospace Association (AYAA).
Oliver is a graduate from the University of Queensland with a Bachelors with 1st Class Honours & Masters in Aerospace & Mechanical Engineering. His PhD project is partnered with STELaRLab, Lockheed Martin Australia and is focussed on novel cooling technologies for sustained hypersonic flight in atmosphere. He is currently designing experiments to be performed in the University of Queensland's expansion tunnel. Oliver's previous working experience includes working at Boeing Defence Australia and Oxford University in the Hypersonics Group designing and running experiments in their testing facilities.
Oliver was awarded the Young Australian Space Leader Award in 2017 to attend & present at the International Astronautical Congress & Space Generation Congress in Adelaide, Australia. These experiences further inspired him to work as a part of the AYAA to provide further opportunities for students and young professional to engage with the wider aerospace community.
He is passionate about hypersonic flight, fun space facts, and hearing recent innovations in new space fields.
"It is an honour to be selected for this award. I am incredibly excited to attend the Space Generation Fusion Forum, and Space Symposium and meet with like minded and passionate people, and hear the newest innovations in the global space industry."