One of the ways in which SGAC empowers its young professional and student members is by facilitating access to the world's major space conferences. Thanks to a private donor, SGAC is delighted to announce that this year it will be sponsoring 6 winners instead of five by the Global Grants Programme.
The Global Grants Programme will bring six outstanding SGAC members to Colorado Springs to participate in the 10th Space Generation Fusion Forum (ِMarch 19, April 1–4, 2022) and the 37th Space Symposium in Colorado Springs, USA.
We would like to emphasise that this year we received a large volume of high quality applications, and that the selection process was difficult to narrow down to only six candidates. However, we are honoured by the opportunity to recognise the work of our volunteer members to further SGAC's efforts.
Ahmed Baraka (Eygpt)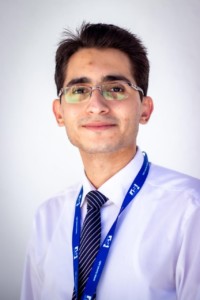 Ahmed is the Head of COVID-19 Vaccination Clinic, at Shoubrakhit Public Hospital, a clinical pharmacist and (part-time) hospital manager at Dr. Ahmed Abdul Aziz hospital, Alexandria, Egypt, and a former teaching associate in the space sciences department at the International Space University (ISU) in Granada, Spain. Ahmed is doing his master's degree in biotechnology, and he is extremely interested in genetics, neuroscience, space neuroscience, and space sciences.
Currently, Ahmed is serving as the regional coordinator for the Middle East for the Space Generation Advisory Council (SGAC) and a former regional communications manager for the Middle East, a member of the national steering committee for the upcoming AMADEE mission in Egypt (Mars analog mission), a member of the International Astronautical Federation (IAF) Space Life Sciences Committee, the chair of the International Outreach Committee for the Aerospace Medicine Student & Resident Organization (AMSRO), and the founder and president of the AMSRO regional chapter in Alexandria, Egypt. Additionally, Ahmed is working on some great projects mostly dedicated to space medicine and human space exploration such as the space medicine program for Egypt, building the first Mars/Moon analog station in the Western Desert of Egypt in coordination with EgSA and the Austrian Space Forum (OeWF), and a roadmap to enable Africa to have sustainable human spaceflights by 2030.
Ahmed is classified as one of the Top 10 Under-30 in the African Space Industry. As well as, he got the 2019 African Space Leaders Award, the 2021 Space Medicine Association International Scholarship, and the 2021 IAF Emerging Space Leaders Grant.
"I am so thrilled to get this very prestigious award from SGAC. As well, I am very confident that this award will motivate me to give more to SGAC, and the space industry in the future. "
Soukaina Tachfouti (Morocco)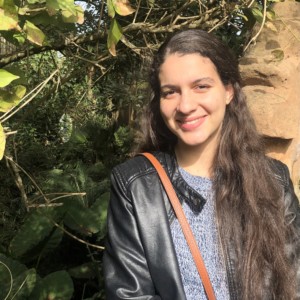 Soukaina is a final year student at the Université Internationale de Rabat, Morocco studying Aerospace Engineering. She is a 2022 Brooke Owens Fellow and an upcoming intern at Zipline.
Through summer experiences and research projects, Soukaina explored multiple engineering disciplines ranging from controls and dynamics, mechanical design to non-destructive evaluation.
Beyond academics, she is very passionate about advancing women's participation in STEM fields, especially aerospace. She is active in numerous organizations such as UNOOSA Space4Women, the World with MNR, WoAA and Technovation Challenge.
Soukaina first joined the Space Generation Advisory Council as a member of the small satellites project group, and currently she supports the management of the awards programs within the Membership Management team.
"My experience with SGAC up to dare has been nothing short of enriching. I've evolved a lot during my time with the Human Resources team and I am very honored for being selected as a Global Grant recipient.
I am excited about attending SGFF/ Space Symposium and the opportunities they represent. "
Fatima Duran (El Salvador)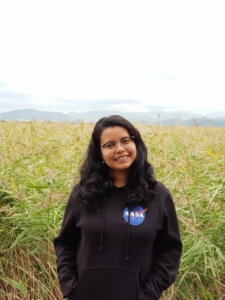 Fatima Duran is an Aerospace Engineer and National Point of Contact (NPoC) for El Salvador in the Space Generation Advisory Council (SGAC). She is currently pursuing her master's degree in Electrical and Space Systems Engineering at Kyushu Institute of Technology (Kyutech), in Japan. She earned her bachelor's degree in Aerospace Engineering from Pusan National University, in South Korea. Previously, she obtained her Associate's degree in Aeronautical Maintenance Technician from Universidad Don Bosco, in El Salvador. She has actively engaged with her duties as NPoC for El Salvador participating as an organizer of the 3rd Edition of the Open Course Introduction to Space Engineering, a joint activity with NPoC's from Panama, Nicaragua, Costa Rica, and El Salvador. In addition, alongside her fellow NPoC, she developed and organized "Speaker of the Month – El Salvador Webinar Series", a monthly webinar, where outstanding national and international experts in the space industry shared their knowledge and experience with students and young professionals in El Salvador and the NCAC region. Her most ambitious goals are to lead the development of the space industry in her country, to become a leader for young and future generations of students and young professionals, and to empower women in STEMs at a local and international level.
"I'm very honored to attend the 10th SGFF and the 37th Space Symposium! I truly appreciate all efforts from the SGAC family to empower generations of students and young professionals towards space."
Bernadette Joy Detera (Philippines)
Bernadette Detera is a space advocate passionate in promoting space education and capacity-building activities for young space professionals. She has a business and engineering background having worked as a Management Consultant in the Philippines and has now pivoted her career towards space. Currently, she serves as the Global Network Implementation Support Officer of the Moon Village Association (MVA) where she is responsible for supporting coordinators all over the world to implement activities for the promotion of lunar exploration. She is also an active member of the Space Generation Advisory Council (SGAC) where she represents the Asia-Pacific region and oversees its activities as its Regional Coordinator. Finally, she is a Masters degree holder in Systems Engineering from Keio University, Japan where she is currently a researcher working on big data analysis and applications of remote sensing for disaster management.
"SGAC has made an immeasurable impact to my life and has been critical in my professional development all these years. I am deeply honored to receive the Global Grants Award and will be forever grateful for this opportunity."
Joshua Critchley-Marrows  (Australia)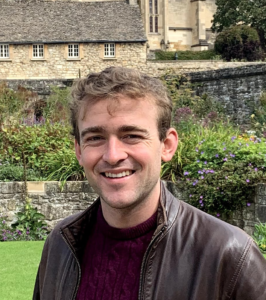 Joshua Critchley-Marrows is a PhD Candidate at the University of Sydney in Australia, and a former Senior Navigation Engineer at GMV NSL. At SGAC he is the Project Group Coordinator. In his role at GMV NSL, he served as project and technical lead of activities across UK, Europe and Australia, including smartphone high accuracy services, the development of a lunar PNT architecture, satellite mission feasibility studies for interference detection and ranging applications, and the broadcast of satellite data in telecommunication networks. He is now completing his PhD with the University of Sydney on Visual-Based Navigation as a form of alternative PNT for terrestrial and space-based applications. Joshua is a Chartered Engineer and Associate Fellow of the Royal Institute of Navigation, and is a member of the IAF Space Communication and Navigation Committee.
"Feel very humbled and honoured to be an SGAC Global Grants award recipient to attend the 2022 SGFF and Space Symposium. The opportunities, network and activities of SGAC are truly unique to our industry, and I always feel very fortunate to be part of such a community."