SGAC in cooperation with Airbus are pleased to announce Shrutika Agarwal as the winners of the Airbus Scholarship 2022. Through this scholarship, SGAC has partnered with Airbus to support the attendance of one Airbus employee to the 20th Space Generation Congress (14-16 September 2022) in Paris, France.
Congratulations!!
Shrutika Agarwal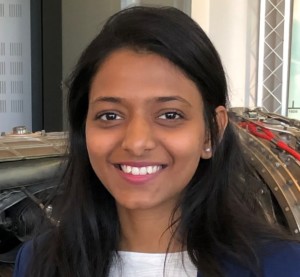 Shrutika Agarwal is a payload systems engineer who works on telecommunication satellites at Airbus Defense and Space, she is involved in end to end RF analyses on commercial projects. Previously, her experience involves working in different capacities on various space based projects: student educational satellite, lunar rover, delft student rocket team.
Shrutika is also actively involved with the diversity and gender equality project group in Space Generation Advisory Council (SGAC), where she is part of the communication and partnerships team for the PADAWANS project, focusing on space outreach. She did her master's in Space Engineering from Delft University of Technology in the Netherlands and her Bachelor's in Aerospace Engineering from SRM University in India. She is passionate about working on space technologies to contribute towards UN's sustainable development goals and continues to be involved in local initiatives supporting and advocating for women in STEM fields. 
I am thankful to Airbus and SGAC for giving me the scholarship to attend SGC 2022. This is my first time attending a SGAC event, I am excited to represent Airbus and work together with passionate global delegates to shape the future of space. Attending this year's edition is extra special to me because the theme of this year is diversity and inclusion. Let's work towards a sustainable, more diverse and inclusive future in the space industry.