SGAC announces the winner of the European Space Leaders Award for E-SGW 2019
SGAC is proud to announce the winners of the emerging space leaders award 2019 who will be sponsored to attend the 4th E-SGW 2019 event in London, UK.
The award will partially cover the expenses incurred to attend E-SGW (round trip travel via airfare, accommodations, visa costs, and the registration fees) and the scholarship winner also is free to use the grant to attend the E-SGW.
Roman Mykhalchyshyn (Ukraine)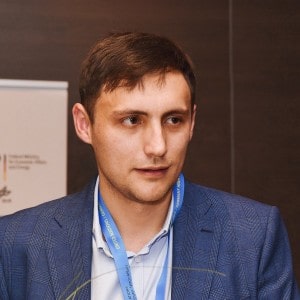 Roman is a lead engineer at Yuzhnoye State Design Office in Ukraine since 2012. His specialization is designing and testing of Launch Vehicles and GEO satellites propulsion systems. He engineered pneumatic and hydraulic systems for Zenit, Antares, Cyclone-4M, Cyclone-1M, Mayak.
Roman is a PhD student (distance education), his work consists of the pneumatic and hydraulic systems improvement of launch vehicles. This work is considered as highly important and topical, as its materials allow improving LV performance. The second important area of his researches is the study of the features of methane as a fuel for LV.
Roman is a winner of the IAF Emergency Space Leaders Grant Programme 2018, the SGAC-IAASS 2017 safety competition. He is an active member of Space Generation Advisory Council working groups and National Point of Contact in Ukraine. He is an author of the idea «Reusable cruise rocket for urgent cargo delivery in case of disaster».
"I am extremely honoured to receive this recognition from the Space Generation Advisory Council and to present Ukraine at the European Space Generation Workshop in London. It will be an amazing opportunity for me to improve skills and to receive an international experience."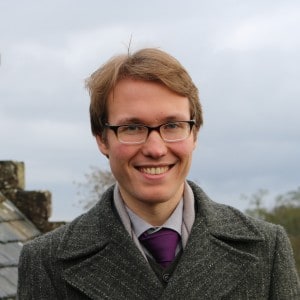 Matjaz Vidmar is a doctoral student in Science, Technology and Innovation Studies at the University of Edinburgh and at the Royal Observatory Edinburgh, in Scotland (UK), where he is researching innovation as well as other social dimensions of Astronomy, Space Exploration and (New) Space Industry. He the chairman of Gateway Earth Development Group, deputy chief executive officer for Astrosociology Research Institute, and lead coordinator of British Interplanetary Society Scotland Branch. He is also a university lecturer, tutor and mentor, and an award-winning science communicator, with events delivered in several countries and in leading science and arts venues and festivals, including at the famous Edinburgh Fringe. At SGAC, he is the national point of contact for his home country, Slovenia, where he works closely with a series of space entrepreneurs, the national R&D centres, and the world-leading Cultural Centre for European Space Technologies (KSEVT). 
"I am very honoured and delighted to receive the European Space Leader Award, which is inspiring me to engage even further with the work of SGAC and across the wonderful European and global space generation community. I am looking forward to continuing to help shape the vision of a peaceful and collaborative space exploration and industry and to try to encourage others to follow their dreams of reaching for the stars. "
Stacha Petrovic (Netherlands)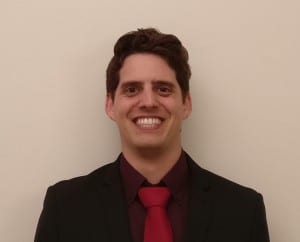 Stacha is an Aerospace Engineer working in the European Launcher Industry and the SGAC National Point of Contact for The Netherlands. He obtained his masters in Aerospace Engineering from the Delft University of Technology in 2017. During his studies he researched ascent and descent trajectories for lunar missions at DLR in Germany as well as Martian ascent trajectories at NASA/JPL in the US. Currently however, he is mainly involved in the field of propulsion. He spends most of his free time travelling; discovering new places and new cultures. His goal is to engage as many people as possible and connect them to other space enthusiasts and professionals around the world.
"Being selected to receive this award brings so much joy and honour to me. Nothing is more rewarding than to be recognized for your efforts. It provides the opportunity to share the SGAC experience with my peers and connect them all over the world, which is an incredibly satisfying feeling."
Thea is a Young Graduate Trainee in procurement for Human Spaceflight and Science at ESA, ESTEC. She holds a Bachelor and Master of Laws from the University of Copenhagen, and an Advanced Master in Air and Space Law from Leiden University.  Before starting at ESA she was a Program Assistant at the International Space University's Space Studies Program in Delft, the Netherlands. During her studies she held positions are different legal institutions and offices; for instance at the Danish Parliament's Ombudsman, the Danish Institute of Human Rights, and at the Copenhagen Legal Aid.
Thea is an active member of SGAC, where she holds the position of NPoC Denmark as well as co-founder of the newly founded Project Group "Space and Cybersecurity". She has been a delegate at the 3rd E-SWG and SGC 2018 as well as organized the 2018 SGAC European Region holiday dinner in the Leiden, the Netherlands.
"I am immensely grateful for this award, and for all the opportunities SGAC has provided me with – professionally and personally. The 3rd E-SGW was my first SGAC event, and what a journey it has been. My working group's topic sparked so much inspiration that I and Francesco Murdaca will soon have it launched as a permanent SGAC Project Group. I cannot wait to attend this year's E-SGW, to discuss and learn about new exciting topics, and connect with new and old SGAC friends. Thank you!  "
Daniel Wischert (Germany)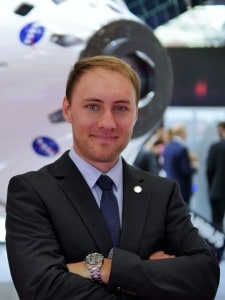 Daniel Wischert is a national trainee working in the Concurrent Design Facility (CDF) of the European Space Agency (ESA) at ESTEC in Noordwijk, the Netherlands. As a space systems engineer, he supports the feasibility assessment and conceptual design of future space missions and new spacecraft concepts for all ESA programmes.
Daniel holds an M.Sc. in Aerospace Engineering from the University of Stuttgart, Germany. He is very passionate about pushing the development of human space flight and deep-space exploration activities and has previously been involved in different projects, mission proposals and research activities for DLR, ESA, NASA and JAXA. Three missions Daniel has worked on during his studies will be launching in the next years – SOURCE 2020 to SSO, Sentinel-5 2021 to LEO, and DESTINY + 2023 to asteroid Phaethon.
Moreover, Daniel is a member of the German Society for Aeronautics and Astronautics (DGLR) and the Space Generation Advisory Council (SGAC) where he is currently on the organizing team for both the 2019 European Space Generation Workshop in London and the Space Generation Congress in Washington DC.
"It is a tremendous honour to be selected as a recipient of the European Space Leaders Award. I am truly grateful for the recognition from my peers for my contribution to SGAC and the space sector so far. I look forward to meeting all the bright-minded space enthusiast at E-SGW in London. Thank you SGAC for this opportunity to follow my passion. "