SGAC Announces the Winner of the 2019 Alumni Fund Scholarship
SGAC is pleased to announce Uthpala Perera as the winner of the 2019 Alumni Fund Scholarship. Following the launch of the SGAC Alumni Fund, SGAC started a scholarship program to support SGAC members to attend SGAC regional events or events not covered by other SGAC scholarship programs. This years winner will be sponsored with up to 350 USD, to attend the 6th Asia-Pacific Space Generation Workshop (6th AP-SGW) from the 23rd – 24th November 2019 to be held in Nagoya, Japan.
The award will be used towards covering expenses incurred to attend AP–SGW in Japan, where the winner will take place in the two-day regional event that will bring together students, young professionals and experts from academia, space agencies and industry.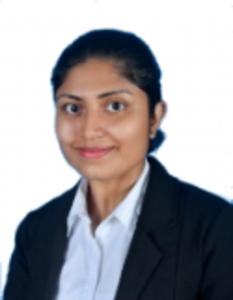 Uthpala Perera was born and raised in Sri Lanka and is currently working as an innovation engineer. She earned her Bachelor's Degree in Chemical and Process Engineering from University of Moratuwa, Sri Lanka and has experience in process and product innovations from conceptualization phase to commercialization. In addition, she has contributed to the publications, "Approaches and Solutions for Martian Spacesuit Design" and "Manned Mars Mission Risks Evaluation" which were presented at International Astronautical Congress. Also, she is an active member of the SGAC space safety and sustainability and commercial space project groups. She has been continuously working in the area of space and astronomy for Asia Pacific Region for past years and was a moderator for Asia Pacific Space Generation Workshop in 2018. Throughout her career,Uthpala developed a strong expertise in innovation, entrepreneurship, project management and is passionate about new technologies, commercial space opportunities and issues related to space safety.
" It's a great honor to be awarded the SGAC Alumni Fund Scholarship.I have learned so much in working with SGAC and SGAC has helped me to sharpen my skills. To me this recognition is a great opportunity to join global space community and I am truly grateful for the opportunity."