SGAC Announces the Winners of the 2019 Middle-East Space Leaders Award
SGAC is pleased to announce Behnoosh Meskoob, Sajjad Ghazanfarinia, Michalis Benakis and Hamze Issa as the winners of the 2019 Middle-East Space Leaders Award.  The winners will be sponsored to attend the 1st Middle East Space Generation Workshop (ME-SGW) to be held in Istanbul, Turkey, on December 14-15, 2019. 
This award will be used towards covering expenses incurred to attend ME–SGW in Turkey, where the winners will take place in the two-day regional event that will bring together students, young professionals and experts from academia, space agencies and industry. We congratulate our winners and hope they will have a great time in Istanbul!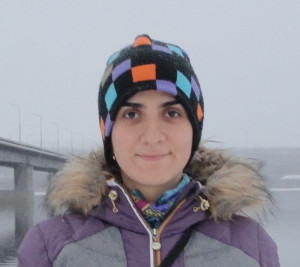 Behnoosh is a PhD candidate in space engineering at Skoltech in Russia. Her background is RF systems design and satellite communication systems integration. She joined SGAC in 2011 as NPoC for Iran and later on, served in different capacities such as ME-RC for 4 years, member of planning team for PMAS 2017, Lead of FAA search campaign for four years and member of organising committee for 4 SGAC related events. She is interested in making international collaborations to provide better opportunities for youth in Middle East and in her free time, she explores cities of Russia and practices bouldering.
"I am honored and immensely grateful to receive this prestigious Middle-East Space Leader Award. The first ME-SGW would certainly bring future opportunities to the youth in Middle East, let their voice be heard by the world and provide facilities to have one step forward for a better future and advancement."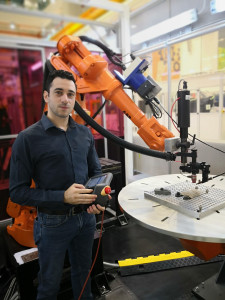 Michalis is a multidisciplinary researcher from Cyprus currently pursuing a PhD in Applied Particle Physics. An electrical engineer and molecular biologist by training, his research interests spread from nuclear reactor accidents to inherited cardiomyopathies and advanced titanium welding for aerospace applications.
For his PhD studies, Michalis is an associate engineer at CERN in Switzerland and a research assistant at the Advanced Remanufacturing and Technology Centre in Singapore. 
"It is a great honor for me to receive the SGAC Middle East Space Leader Award. My participation to the first Middle East Space Generation Workshop is an amazing opportunity to meet like-minded individuals and work together on ideas for future intraregional cooperation and collaboration."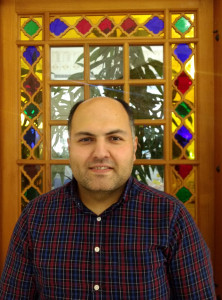 Sajjad is a senior satellite system engineer working on cubesats as his main interest in space systems. With this interest, he started fazadotir, a startup for space education and promotion. He plans different on-the-job training programs for satellite engineers based on expert lessons learned, designed and developed to be hands-on for students to better know space technology. He and his startup are now working on a cubesat constellation to cover multiple missions to improve the cubesat industry in the region and facillitate business related to this system in the near future.
"Having been honoured to win the Middle East Space Leaders Award, I hope to use the opportunity to learn more and collaborate with active members to improve space technology and the industry in the region."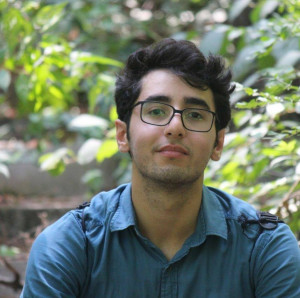 Hamzeh is a Research Engineer at the YahSat Space Lab in the UAE where he's working on 3 CubeSat projects. In the UAE, he's helping with the development of many space projects through direct involvement or consultancy with multiple Emerati universities and space organizations including the UAE Space Agency, Muhammad Bin Rashed Space Center, NYU Abu Dhabi, and the American university of Ras Al-Khaima. He also worked on the first Jordanian satellite (JY-1Sat) while doing his Bachelor's degree in Electronics and communications at the University of Jordan. After graduating, Hamzeh worked with a Jordanian startup company to use machine learning and image processing to detect breast cancer from biopsy images, before he moved to the UAE. He's also the National Point of Contact for SGAC in Jordan, his home country. Hamzeh is aiming to lift off the space sector in Jordan through involving more organizations and youth and building a strategy that aims to establish and advance a space sector in Jordan.
"It's such a great honour to receive the SGAC ME Space Leader Award. A wonderful opportunity to be more involved with the SGAC community. SGAC offers an exciting journey that develops all aspects of professional and personal careers and has a truly rewarding environment and a community of inspiring people."