SGAC Announces the Winner of the 2022 SGC SGAC(4)STEAM Photographer Grant
SGAC is pleased to announce Hanzila Mubashar as the winner of the 2022 SGC SGAC4STE(A)M Photographer Grant.  The winner will be sponsored to capture the activities during the 20th Space Generation Congress (September 14-16 2022) and will be granted free access to the 73rd International Astronautical Congress (September 18-22 2022) in Paris, France.
The Space Generation Congress (SGC) is the annual meeting of the Space Generation Advisory Council always held in conjunction with the International Astronautical Congress (IAC) at the same hosting Country. The Delegates are ~120 top university students and young professionals with a passion for space. They are selected with a highly competitive application process open to our Space Generation international network. With SGC, SGAC aims to promote the voice of the next generation of space sector leaders on the topic of international space development..
This award will be used towards covering expenses incurred to attend SGC and the IAC.
Muhammad Hanzila (Pakistan)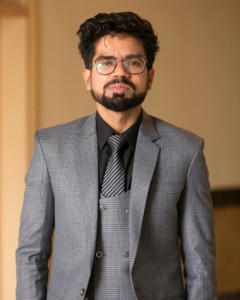 Muhammad Hanzila is a software engineer by profession with a passion in photography and he is a space enthusiast. He earned his Bachelor's in Software Engineering at the Comsats University Islamabad (Islamabad, Pakistan) where his thesis/project focused on Virtual reality-based store working on principals of machine learning.
Hanzila is a confident and dedicated hobbyist photographer with experience in both professional and freelance photography and cinematography. Also, an Astro-photographer, works with amateur and professional telescopes. Furthermore, familiar with taking high quality digital photographs. Experienced in all different kinds of photography, strong aesthetic sense and technical knowledge of multiple camera technologies.
Hanzila is also a nature lover; this is reflected throughout his photos that he took once he became a photographer. Hanzila grew up in Islamabad and has been traveling different regions of Pakistan and taking pictures ever since childhood. Hanzila loves to travel and his camera accompanies him to places as far flung as Kashmir, Karakoram ranges of Gilgit Baltistan and beautiful mountains of Himalayas.
Hanzila currently utilizes his software development skills and passion for space in building new solutions for Space situational awareness. Hanzila also worked as a co-author in a paper called streamlining GEO SSA Data Acquisition, Processing, and Contribution from an Amateur Astronomers' Perspective using < 1m Aperture Telescopes. The paper was published at 72nd International Astronautical Congress (IAC), Dubai, United Arab Emirates, 25-29 October 2021. He continues to be involved in local initiatives supporting astronomy and space education in STEM fields, and strongly believes that awareness in space exploration can only be achieved when everyone is included and well informed.
"I am deeply thankful for this amazing opportunity. What better can be for a hobbyist photographer and space enthusiast to gets a chance of attending Space Generation Conference. I hope to continue to work closely with SGAC's global community in future to further the impact it has in developing countries such as mine and I look forward to using this experience to understand and strengthen the bonds of emerging countries in the space sector in order to help them gain more access to space."