SGAC Announces Winner of $pace is Business 2021 Competition!

The Space Generation Advisory Council (SGAC) is pleased to announce Simon Shuham as the winner of the $pace is Business ($iB) 2021 Competition! This competition, developed in collaboration with the Entrepreneurship and Investment Committee (EIC) of the International Astronautical Federation (IAF), offered students and young professionals the opportunity to share their views and analysis on the past, present and future of entrepreneurship and investment within the space sector.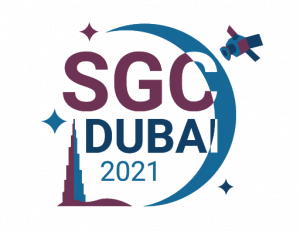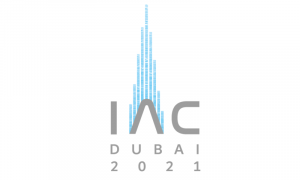 Simon's winning paper examined Special Purpose Acquisition Companies (SPAC), also known as "blank check companies," in general and in the context of the space market. SPACs provide a vehicle for investors to raise funds towards the goal of merging with an existing entity to circumnavigate the complicated and expensive initial public offering (IPO) process. These companies have changed the investment landscape for space technology companies in recent years and have enabled significant growth within the space sector. In addition to providing a framework for future acquisition targets by way of SPAC, Simon's paper evaluates the differentiating impact SPAC mergers may have on the continuing expansion of the space industry.
Simon will receive a scholarship in order to attend the Space Generation Congress (SGC) 2021 and the International Astronautical Congress (IAC) 2021 in Dubai, United Arab Emirates, where he will present his paper at the IAF Business Innovation Symposium (Session 6).
Simon Shuham
Simon is a Senior Sales Engineer at Ursa Major Technologies, a Colorado-based rocket engine manufacturer. Prior to joining Ursa Major, Simon was a propulsion engineer at Blue Origin working on the design, integration, assembly, and test of the BE-3U and BE-4 engines. Before Blue Origin, Simon worked at United Launch Alliance as a propulsion engineer, developing fluid systems and components for the Atlas, Delta, and Vulcan launch vehicles.
Simon graduated from Harvard College with Bachelor of Science in Mechanical Engineering and from the University of Colorado Boulder with a Master of Science in Aerospace Engineering. Simon is an Aviation Week 20 Twenties recipient and remains very involved in a variety of young professional development organizations including SGAC, SEDS, AIAA, the Zed Factor Fellowship and Seattle's Museum of Flight. Outside of work, Simon enjoys skiing, soccer, woodworking, and travelling.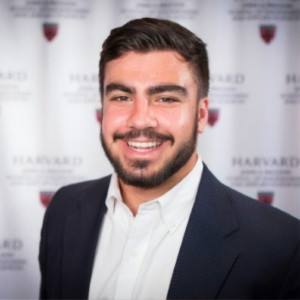 I am so grateful to SGAC and the IAF for the scholarship. This funding will allow me to travel to Dubai to participate in my first IAC. SGAC has continuously allowed me to explore my passion for space exploration and I could not be more thankful for this opportunity.

 
Runners-Up
Notable mentions go to Linda Ngozwana and Raissa Camelo, the two runners-up selected under the competition.

Linda's paper establishes a framework that identifies key actors within a space innovation ecosystem in order to create a cohesive relationship amongst these entities. Using a case study approach, this paper compares and contrasts the innovation ecosystems of India and South Africa and explores what benchmarks must be established to further enhance these countries' space presence and relevance.
Raissa's paper examines how various political, economic, and regulatory circumstances affect players in the Brazilian space sector. Focusing on two space research groups from Brazilian universities as a case study, this paper presents space education and national awareness as key solutions to growing space entrepreneurship in Brazil.