SGAC Announces the winners of the SGAC – LSA NewSpace Europe 2019 – Pitch Competition Grant
in collaboration with the Luxembourg Space Agency

SGAC is proud to announce the winners of the SGAC – LSA NewSpace Europe 2019 – Pitch Competition Grant, sponsored by the Luxembourg Space Agency (LSA). The 5 grant winners will be sponsored to attend and pitch their startup at the NewSpace Europe 2019 conference in Luxembourg! The finalists will all take part in the Newspace Europe 2019 Pitch Competition, where they will pitch their startup that is working on a technology or solution related to space.
The winner of the competition will be offered two 1-on-1 meetings with experienced space investors for more detailed feedback on their pitch and business plan.
The award will be used towards covering expenses incurred to attend the NewSpace Europe 2019 conference. This year saw tough competition between a large number of high quality startup pitches. We congratulate our winners and hope they will have a great time at NewSpace Europe 2019!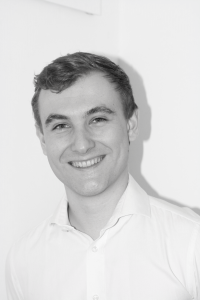 Matt Escott is Co-Founder and CEO at Protolaunch who are a UK-based based startup developing a novel rocket engine specifically designed for small payloads. Protolaunch aims to commercialise an engine that is capable of powering a new generation of microlaunchers with benefits including simplicity, manufacturability, and cost-effectiveness. 
Matt holds a Master's degree in Manufacturing Engineering from the Insitute for Manufacturing at the University of Cambridge. During his time at University, Matt held a number of senior positions on the Cambridge University Spaceflight leadership committee and helped the team deliver some of Britain's largest amateur sounding rocket launches from the USA in 2015 and 2017 before going on to develop a 3.5kN hybrid rocket engine. Before moving into the Space Sector, Matt worked as a mechanical engineer at Cambridge Consultants. Protolaunch was established in February 2019 and is based at the Westcott Business Incubation Centre where the team are developing the hardware for a technology demonstrator for the engine.
"It is an honour and a privilege to have been awarded a grant as part of the SGAC – LSA NewSpace Europe 2019 – Pitch Competition. The grant will enable me to expand my professional network on the European stage and present Protolaunch's work to a larger audience."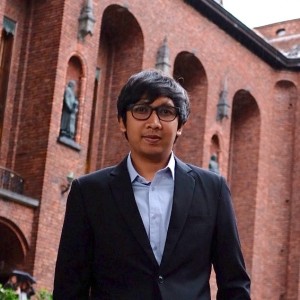 Prapanpong Damsongsaeng is a chief operating officer (COO) of Space Zab Company, a space-related tech startup in Thailand. He is currently working on scientific payload development for space food and biotechnology experiments under microgravity. He received his Bachelor of Engineering in Mechanical Engineering from King Mongkut's University of Technology Thonburi (KMUTT), Thailand. After he graduated, he joined as a research engineer at Citizen Achieved Technology for Space (CAT Space) research group in Futuristic Research in Enigmatic + Aesthetics Knowledge (FREAK) laboratory at KMUTT. In 2017, he, together with Space Zab team, was selected as a finalist of Thailand's National Space Exploration (NSE) program organised by GISTDA and NSTDA. The innovative solution for the future of space food has been developed since then. Recently, he participated, as a representative from Space Zab Company, in the IAF Startup Pitch Session at IAC 2019 held in Washington, D.C.
"I am deeply pleased and honored to be selected as one of the grant winners for the SGAC – LSA NewSpace Europe 2019. It is a great opportunity for me and Space Zab Company to take part in the pitch competition and NewSpace Europe 2019."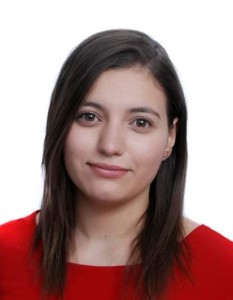 Samaher Garbaya received her engineering diploma in applied mathematics and financial modeling (Diplom/Diplôme d'Ingénieur) from the National Superior Engineering School of Tunis/Tunisia, in July 2018. From February to June 2018, she was a research intern at the LIS lab at the University of Toulon in France, where she worked on developing deep learning algorithms for object detection, recognition, and localisation. From September to November 2018, she worked as an IT consultant at AxeFinance, an international fintech company. Since December 2018, Samaher has earned several professional online certificates in business, management, and digital marketing, provided by different prestigious Universities, such as Yale University (U.S.) and The University of British Columbia (Canada). Samaher's background and current interests span from machine learning for business analysis to digital marketing, management, and financial modeling. Samaher Garbaya is the COO and Co-founder of MyelinS startup whose mission is to develop cutting-edge software technology for space robotics and space exploration. Ms. Garbaya was honored to participate in the NASA iTech competition last month, where she co-presented MyelinS idea and milestones to the NASA's Ames Research Center, Kennedy Space Center, and the U.S. Department of defense.
"I am delighted to be selected as one of the grant winners for the SGAC. I would like to express my sincere gratitude to the organisation  for this great opportunity to strengthen my professional network and I am excitedly looking forward to participating in this fantastic event."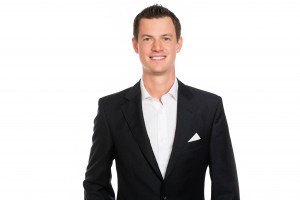 During his studies at the Technical University of Munich (TUM), Germany, Thomas Grübler was already conducting research during two successful space projects: in the first project he launched an experiment into space on a sounding rocket, in the second he developed the hardware of a CubeSat's Attitude Determination and Control System which is currently operating in orbit. At the same time, Thomas gained founding experience by accompanying several start-ups. He was selected into TUM's program Manage&More program, which accepts only 20 students from all Munich universities to run an 18-month leadership and entrepreneurial program. Thomas' enthusiasm for solving complex problems through technology led him to found OroraTech. OroraTech is focusing on solving the global climate issue by providing real-time alerts for severe events, starting with wildfires. Thomas is also gaining respect in the EU industry as a presenter at several space and non-space conferences and meet-ups.
"I feel extremely honored to receive the SGAC LSA NewSpace Europe 2019 Pitch Competition Grant as NewSpace Europe plays a key role in the Europeans NewSpace Economy. I am looking forward to the event and I am already excited about the feedback of the jury!"
Giulia is one of the three Co-Founders of Space Products and Innovations (SPiN) that produces a plug and play adapter to ease and shorten satellite integration. Giulia holds a MA in International Relations and Diplomacy from University of Rome La Sapienza and she is an alumna of the International Space University (ISU). Giulia also volunteered for the Space Generation Advisory Council (SGAC) for which she was a grant lead and national point of contact.
"I'm very grateful and honoured to be awarded the SGAC – LSA NewSpace Europe 2019 – Pitch Competition Grant. My participation in this conference will give my startup the unique opportunity to be presented in front of the New Space Community and hopefully it will inspire other entrepreneurs."