Space Generation Advisory Council's Mentoring Program connects mentees and mentors in the space sector to foster and support the development of a robust space sector for the long-term. The Mentoring Program runs two sessions yearly, one in Spring and another in Fall. Overall, the program has mentored over 600 young professionals and university students.
To recognize the efforts of our mentors the organization has since late 2022 launched a "Best Mentor Award" for each session to acknowledge outstanding mentors who have put their best foot forward to develop the next space generation. Mentors are nominated by their mentees, before being screened through a blind review process detailed here by a jury that comprises the SGAC Executive Director, Mentoring Co-Lead and members of the Mentoring Committee.
The Fall 2022 session award goes to Aaron Zucherman. Huge congrats! Please read the testimonials below to learn more about his contributions. 
The Spring 2023 session will be opening soon for Mentee applications from 23 April to 27 May 2023, and Mentors can already apply at: spacegeneration.org/mentoring For any questions, please feel free to write to [email protected]
Best Mentor Award (Fall 2022) Winner: Aaron Zucherman
His reaction:
"I am honored to be recognized, but mostly just gladdened that I had a positive impact on my mentee. The experience of being part of the SGAC and the mentorship program, in particular, has been a joy and a pleasure. Being part of the program has exposed me not just to other young professionals with amazing skills, knowledge, and ambition but to cultures and space efforts beyond my own bubble in the USA space industry. Thank you to my mentee Alexander Ferdinand Ferguson, who was always delightful to talk with but also gave me great insight and inspired me to learn more about the space ecosystem of Africa, which I admit to having known little about before our meeting. Also, I want to thank the organizers of the SGAC mentorship program for their dedication to making this such a successful program. Without it, I would never have had the honor of getting to know Alexander.  I highly encourage every SGAC member to be part of the Mentorship program, as it is an unparalleled experience to learn from members of the global space industry."
Biography:
Aaron Zucherman has been part of the SGAC mentorship program since 2021. Other SGAC activities include co-authoring the Small Satellites Project Group's 2021, 2022 and 2023 IAC papers and being part of the organizing teams for the SGx2023 and 2023 SGFF events. Recognitions include as a 2022 Future Space Leaders Foundation Fellow and 2020 Matthew Isakowitz Fellow. Experiences in the space industry include roles as an engineer, researcher, business developer, project manager, and policy analyst at 2 Federal Research labs and 5 private businesses. Former Manager for two academic spacecraft missions: Cislunar Explorers, Cornell's Lunar orbiting CubeSat, and NMTsat, a 3U LEO CubeSat. He has co-authored 23 published papers, with an additional 2 journal papers under review. Aaron Zucherman anticipates receiving his Ph.D. in Systems Engineering from Cornell University in 2023, and received his BS in Mechanical Engineering from the New Mexico Institute of Mining and Technology, graduating with honors in 2017.
Aaron was nominated by Ferdinand Ferguson Alexander Hope.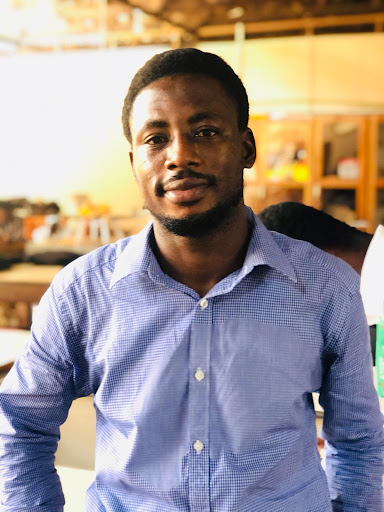 His reaction:
"I am incredibly grateful to have had Aaron as my mentor for the Fall 2022 mentoring session. Aaron went above and beyond to support me and ensure that I had a successful and fulfilling mentoring experience. From our very first meeting, I could tell that he was truly invested in my growth and development, and was always willing to lend a listening ear, provide guidance, and share his own experiences and insights.
Aaron's extensive knowledge and expertise in the space industry were invaluable to me, and he provided me with a wealth of resources and advice that helped me to expand my understanding of the industry and identify new opportunities for professional growth. He was always prompt and responsive in his communications, and his enthusiasm and passion for the industry were infectious.
His dedication, knowledge, and willingness to go above and beyond for his mentees are truly exceptional, and I feel incredibly fortunate to have had the opportunity to work with him. Thank you, Aaron, for your invaluable support and guidance and a big thank you to the mentoring committee for this wonderful experience"
Biography:
Ferdinand Ferguson Alexander Hope is an Aerospace Engineering student from Ghana, currently pursuing his Bachelor's degree at Kwame Nkrumah University of Science and Technology. As the team lead of Astros Rocketry and Space Team, he is passionate about inspiring the next generation of space enthusiasts and promoting the importance of space exploration.
In addition to his involvement with Astros Rocketry and Space Team, he is a dedicated student volunteer and community servant, supporting less privileged high school students during his long semester vacations.
Within the Space Generation Advisory Council (SGAC), he is an active volunteer for the Research Team of the Diversity and Gender Equality Project Group, promoting diversity and inclusion in the space industry.
As an aspiring engineer with a passion for spacecraft propulsion systems, he is deeply committed to advancing the field of space exploration and technology. Looking to the future, he plans to continue his studies and pursue graduate studies after completing his undergraduate degree next year. Currently, he is working on exciting rocket projects and control systems, continually expanding his knowledge and skills in the field of aerospace engineering.