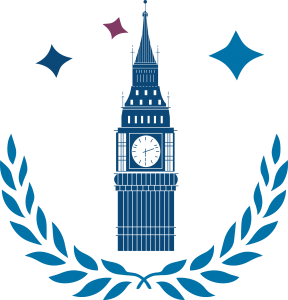 The 4th European Space Generation Workshop (#ESGW2019)
"Connecting Worlds"
Imperial College London, UK
31 May – 01 June, 2019
Hosted by
Following Budapest , Paris, and Bucharest the 4th edition of the European Space Generation Workshop, gathering young professionals and students working in the space sector, is set to take place in London, United Kingdom on May 31st and June 1st 2019.
The two-day regional event will bring together Bachelor's, Master's and Doctoral degree candidates, young professionals, experts, academia, space agencies and industry representatives to network, exchange know-how, share best practices and nurture the next generation's perspective on space matters.
Gathering around 85 delegates (18-35 years old) from all around Europe, their exchanges will focus on relevant and upcoming space sector challenges and opportunities, targeted to support future European and global policy initiatives, encourage youth contribution to space and enhance cross-country cooperation. From space medicine to space law and policy, emerging new actors, sustainability, and applications, together we'll examine critical questions facing the space and international community at large through a series of workshops, panels and guest presenters.
Stay up-to-date with event-related news by joining us on Facebook and Twitter using #ESGW2019 @sgac
Registrations
Registrations are now CLOSED. 
Registration costs will be £40 for students, and £60 for young professionals – this includes all lunches and coffee breaks, attendance to the cultural evening on Friday night and dinner for the closing dinner on Saturday night. Costs of travel and accommodation must be covered by the delegate.
Please see the bottom of this page for SGAC and the 4th ESGW policies regarding refunds, insurance, privacy and media.
Policy Information
By purchasing your ticket you will have accepted and acknowledged the following:
LIABILITY – The SGAC and/or ESGW Organisers shall not be held liable for personal accidents, losses or damage to the private property of ESGW delegates.
INSURANCE – The SGAC and/or ESGW Organisers cannot accept liability for personal injuries sustained, or for loss or damage of property belonging to the ESGW delegates (or their accompanying persons), either during, or as a result of the ESGW. Delegates and their accompanying guests are strongly advised to purchase adequate travel insurance for the duration of their travel, the ESGW and tours.
SGAC MEDIA RELEASE – https://spacegeneration.org/media-policy
SGAC PRIVACY POLICY – https://spacegeneration.org/privacy-policy
REGISTRATION CANCELLATION POLICY – Refund of Registration Fees will be made upon receipt of a written notification by e-mail detailing the reason for cancellation. The following cancellation fees will apply:
– Until the 30th April 2019: 100% amount will be given back
– After 30 April 2019: no refund will be given