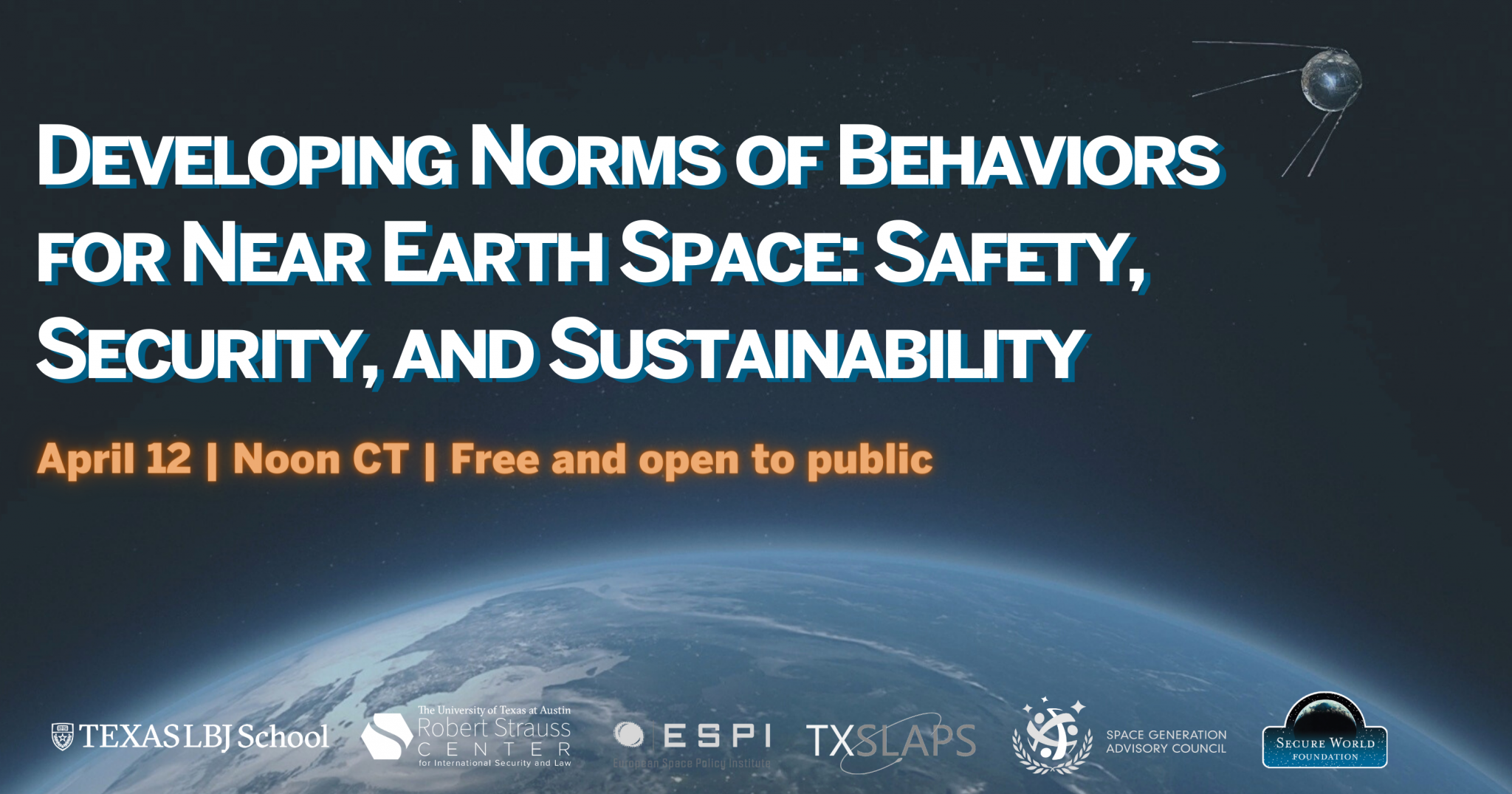 [Partnered] Developing Norms of Behaviors for Near Earth Space: Safety, Security, and Sustainability
April 12 @ 12:00 PM

-

1:00 PM

CDT
Dr. Moriba Jah, Associate Professor of Aerospace Engineering and Engineering Mechanics at The University of Texas at Austin and Program Lead of the Strauss Center's Space Security and Safety Program, will join the LBJ School for a conversation on developing norms of behavior for near earth space. This talk is co-sponsored by the Strauss Center and is tailored for students interested in learning more about space law and policy and the various opportunities at and beyond UT for this field of study.
Dr. Jah will define some key metrics including transparency, predictability, and accountability, and explain how these metrics can help to build a more equitable and safe space environment. Using relevant historical and current examples, Dr. Jah will delineate how these metrics can help address some of the most pressing issues in space today. Dr. Jah will also discuss how the space community can work to even out the knowledge disparities which exist among space actors in order to standardize practices among space actors, boosting space security and safety. The role of traditional ecological knowledge in space operations will also be discussed, as Dr. Jah will highlight the valuable lessons learned from this irreplaceable base of knowledge.
The talk will conclude with a brief overview of the opportunities available at and beyond UT for students who would like to get involved in space law and policy.
This is a partnered webinar supported by SGAC's Space Law and Policy Project Group