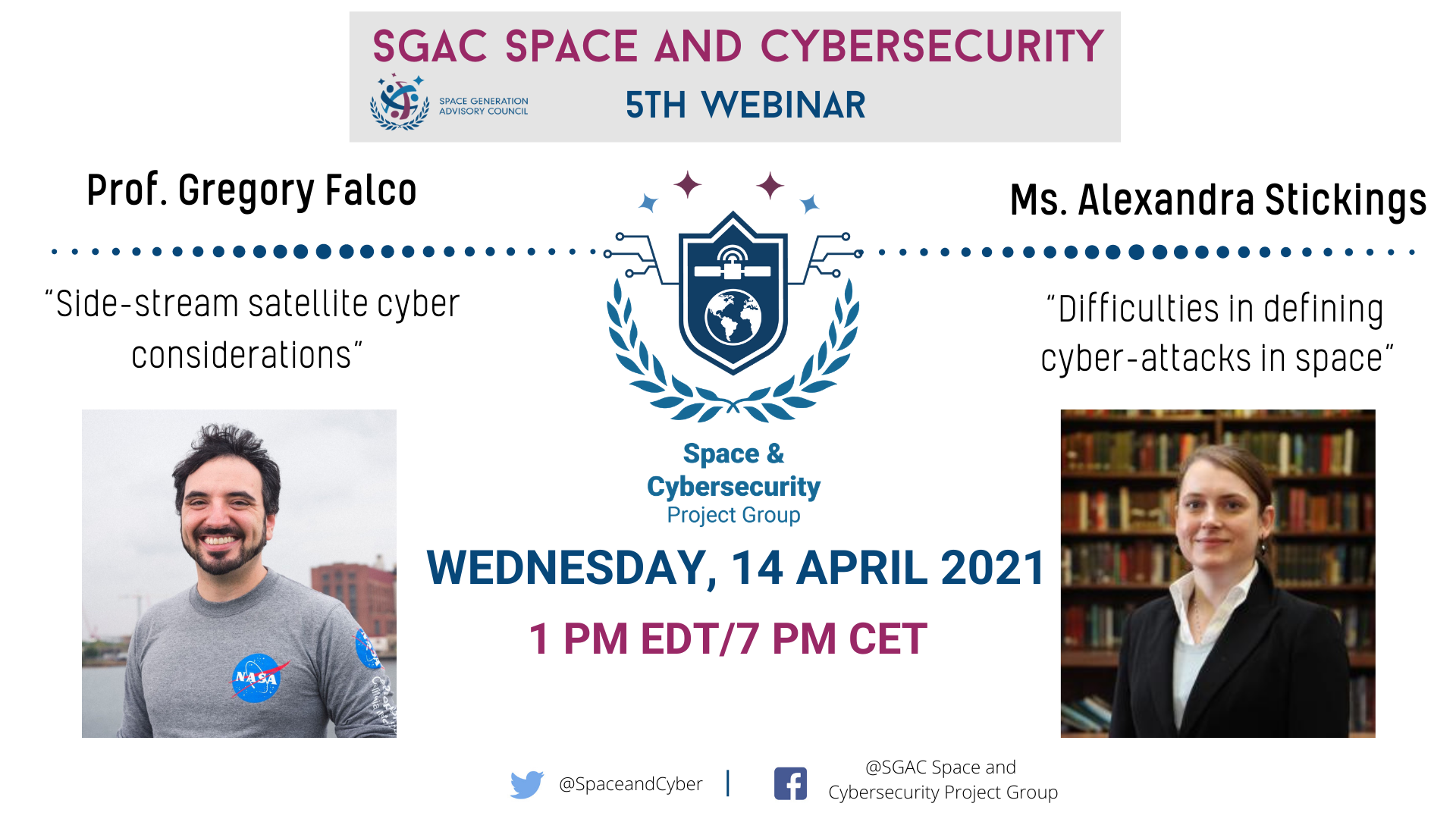 [PG Space and Cyber] Space and Cybersecurity Series
April 14, 2021 @ 1:00 PM

-

2:00 PM

EDT
Welcome to our webinar series on Space and Cybersecurity where we will explore their relationship from the technical, legal and policy angles. In this 5th edition welcome Prof. Gregory Falco discussing "Side-stream satellite cyber considerations" and Ms. Alexandra Stickings exploring "Difficulties in defining cyber-attacks in space".  
Confirmed Speakers for the event: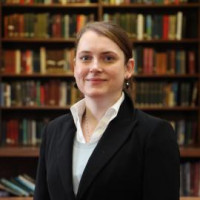 Alexandra Stickings
Alexandra is Research Fellow for Space Policy and Security in the Military Sciences team at RUSI. Her research covers military space programmes, space warfare, counterspace capabilities, space situational awareness, arms control and the intersection of space and missile defence. She has written articles and research papers for a variety of publications, is a frequent speaker at international conferences and regularly provides expert commentary to the media. Alexandra holds an MSc in International Security and Global Governance from Birkbeck College, University of London, a BA(Hons) in International Studies from the Open University and a BSc(Hons) in Physics with Astronomy from the University of Nottingham.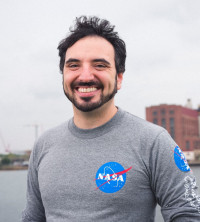 Gregory Falco
Prof. Gregory Falco is an Assistant Research Professor at Johns Hopkins' Institute for Assured Autonomy (IAA), where he will be an Assistant Professor jointly between the IAA and the Civil and Systems Engineering Department starting in Fall 2021. He has been at the forefront of smart city and space system security and safety in both industry and academia for the past decade. His research entitled Cybersecurity Principles for Space Systems was highly influential in the recent Space Policy Directive-5, which shared the same title. He has worked closely with NASA's Jet Propulsion Laboratory to help advance space asset security capabilities using AI. Falco led the inaugural university cohort research team for the United States Space Force's Hyperspace Challenge. He has been listed in Forbes 30 Under 30 for his inventions and contributions to critical infrastructure cyber security. Falco has been published in Science for his work on cyber risk. Falco is a Cyber Research Fellow at Harvard University's Belfer Center, Research Affiliate at MIT's Computer Science and Artificial Intelligence Laboratory and Postdoctoral Scholar at Stanford University. Falco completed his PhD at MIT's Computer Science and Artificial Intelligence Laboratory, master's degree at Columbia University and bachelor's degree at Cornell University.
Share This Story, Choose Your Platform!