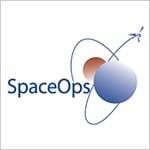 SpaceOps 2018
May 28, 2018

-

June 1, 2018
Hosted and organised by CNES (Centre National d'Etudes Spatiales) and powered by AIAA, SpaceOps 2018 is a technical forum of the Space Mission Operations and Ground Systems community that addresses state-of- the-art operations principles, methods, and tools. SpaceOps 2018 provides the opportunity for you to share mission's experience, challenges, and innovation solutions. Held biennially since 1990, the conference will attract technologists, scientists, managers from agencies, academic and research institutions, operators and industry and fosters managerial and technical interchanges on all aspects of space mission operations. SGAC organises a number of events in association with SpaceOps 2018. You can find out more about these events below.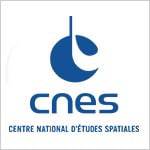 CNES-SGAC Grants
Deadline 28 February 2018
ESA Student Sponsorship
Deadline 1 December 2017
Nanosatellites Operations and their Launch Activities Workshop
Date: 27 May 2018
Location: Pharo Palace, Marseille, France
Do you want to learn how to carry out space operations for cubesats and the associated Launch operations? Space Generation Advisory Council (SGAC) is collaborating with the Centre national d'études spatiales (CNES) to host the Nanosatellites Operations and their Launch activities in Marseille, France. It will be held in conjunction to the SpaceOps 2018 conference, on the Sunday before the conference starts. During the one day event, students and young professionals will have the opportunity to learn about different approaches to space operations as well as to hear about  international peers working on cubesat projects.
During this workshop, participants from around the world will learn about the different philosophies behind cubesat operations and launch operations associated to them. Two Participants or group of participants will also have the opportunity to showcase their cubesat project.
After the lectures by each representative, all participants will have a chance to engage in discussions via a panel discussion.
The workshop is open to students and young professionals. If you aspire to work for a company, an international space agency, or if you are interested in starting your own satellite operations company, then this one day workshop is a great opportunity to learn about the challenges and excitement of space operations.
Registration Costs: Workshop Registration is free.
How to Register: Register for the workshop HERE
Deadline for Registration: 31st December 2017 28th February 2018
Scholarship Opportunity
SGAC is partnering with the French Space Agency, CNES to allow up to 10 University students to attend the 15th conference on space operations, SpaceOps 2018, hosted in Marseille, France from May 28 th to June 1st 2018. The 10 selected students will receive grants up to €500 each to cover their traveling and accommodation costs as well as the entrance fee to the SpaceOps conference. If less than 10 students were to be selected, smaller grants (€125 or €250 maximum) would be offered to attend only the Students and Young Professionals (SYP) workshop.
Agenda Outline
Time
Agenda
Details
9:45
Registration Check-in
Registration Required (no fee)
10:15
Welcome

SGAC Workshop- Chair

Opening from CNES

Additional Message from SpaceOps ExCom (NASA/Phil Liebrecht)

10:30
Participant Introduction
Ice Breaker
10:45
Student Presentations
Tholl Sacha:
"Multi-mission ground station specialized for Nanosatellite missions, operated and maintained by students"Bernard Repetti, H. Silva
"CASAA-Sat, students 2U Nanosatellite project at Marseille"Akshanto Anadito
"MIST Satellite to LEO and Beyond Atlas Spacecraft to Asteroid 2016-HO3"
12:00
Short Intro about SGAC
SGAC Executive Director
12:15
Lunch
Hosted by CNES
13:15
Technical Presentations
Alessandro Donati (ESA)
"Mission Concept, Operations & CubeSats"Young Lee (NASA/JPL) :
"SmallSats, Enhancing Science in NASA"Matthew Sorgenfrei (NASA/ARC) :
"Preparing for the Challenges of Operating a CubeSat in Deep Space"
14:25
Coffee Break & Group Photo
Hosted by CNES
14:45
Panel Discussion
Future Perspectives for CubeSats in Space.
Cyril Arnodo – Alcadia
Jose Mariano – Zero2Infinity
15:45
Closing Remarks
SGAC Workshop Chair
 
 
 
*Note: Order of Speakers and Presentation Topics Subject to Change*
Speed Mentoring Event
Date: 29 May 2018 Location: Pharo Palace, Marseille, France The Speed Mentoring Event is a great chance to kick-start connections that build over time, create chance meetings and to meet with students, early stage professionals, experienced mentors and even possibly a future employer in the space operations industry. Share a table with top  managers and experts to ask questions, seek advice, and learn more about  their personal experiences which shaped their professional careers. This event is energizing for both students and young space professionals as well as the senior mentors, providing both groups with a unique networking opportunity. Registration Costs: Event Registration is free. How to Register: Register for the event HERE. Seats are limited. Applications will be evaluated by the event Organising Committee and candidates will be notified via email on the outcome. Sign up today! Deadline for Registration: 31st December 2017 28th February 2018
How it Works
Each Student or Young Professional (Mentee) sits at one of the tables with one Mentor. Each Mentor gets 10 minutes at the table to talk about their personal career background, advice on how to develop a career/life path, and answer questions (Examples: "what was one difficult challenge you faced in your career and how did you overcome it?; What are 3 tips you learned over the years that you wish you knew earlier as a student or young professional?). After 10 minutes, the mentor must rotate to the next table and meet a new set of Mentees! A networking event will take place after the speed mentoring event and will allow all the participants to further network and follow up on discussions with the mentors. There is no registration fee, although places are limited, so book your participation at the SpaceOps Speed Mentoring session today!
Mentors
| | |
| --- | --- |
| Sabrina Eberle | Sabrina Eberle was born in Alexandria, VA, USA. She received her Diploma (Dipl.-Ing.) degree in 2004 in electrical engineering at the Technical University of Munich (TUM) in Germany. She joined the German Space Operations Center (GSOC) at DLR, Oberpfaffenhofen, Germany in 2004. Since then she worked at the Mission Operations Department of GSOC. She started as an Orbit Control Subsystem Engineer for several LEO Satellite Missions, she was then the Flight Director for several LEOPs and became the Project Manager for an Earth Observation Satellite Mission in preparation. She is currently the Project Manager for a German geostationary Satellite Mission and the deputy Team lead for the Group "Geostationary Satellite Missions". She is also a lecturer at the Carl-Cranz-Gesellschaft (CCG) for the Course "Satellite Communications" and contributes to the "Spacecraft Operations Course" at GSOC as well has various other lecturing positions.  Her interests cover satellite communications, mission operations and she has made several contributions to these fields including many technical publications, books and her own book titled "Satellite Communications" published by Springer. |
|   |   |
| Harry Shaw, D.Sc. | Harry Shaw has over 30 years of experience in computer networking, microwave communications, information theory, microelectronics and space communications. He supports the NASA/GSFC Space Network project which operates the Tracking and Data Relay Satellite spacecraft constellation by managing upgrades to the ground segment and supporting customers adapting to new services. He is coordinating efforts within the Space Network to support future Cubesat customers. Harry is involved in technology development and has received two patents. He also works with university partners to advance space communications technology. |
|   |   |
| Alice Bowman | Alice Bowman is a member of the Principal Professional Staff at the Johns Hopkins Applied Physics Laboratory (APL) in Laurel, Maryland.  She is the Space Mission Operations Group Supervisor and the New Horizons Mission Operations Manager (MOM). She supervises approximately 45 staff members who operate deep space and Earth-orbiting spacecraft, including TIMED, STEREO, New Horizons, Van Allen Probes and Parker Solar Probe.  As the New Horizons MOM, Alice leads the team that controls the spacecraft that made a historic flyby of the Pluto system in July 2015. The team is now preparing for its next flyby, past a Kuiper Belt object nicknamed "Ultima Thule," scheduled for January 1, 2019 – more than 6.5 billion kilometers from Earth.  Prior to operating spacecraft, she worked in the fields of computer modeling, drug research and long-wave detector research. Alice has a degree in chemistry and physics from the University of Virginia and has more than 29 years of experience in space operations. She is a senior member of the American Institute of Aeronautics and Astronautics and has served on the International SpaceOps Committee since 2009. |
|   |   |
| Philip E. Liebrecht | Philip Liebrecht is the Assistant Deputy Associate Administrator for Space Communications and Navigation (SCaN) and the Deputy Program Manager for the SCaN Program.  The SCaN Office and Program is within the Human Exploration and Operations Mission Directorate at NASA Headquarters in Washington DC and manages the provision of communications and navigation capabilities for NASA's flight missions.  SCaN capabilities enable a diverse set of space missions which extend across the Solar System from the International Space Station (ISS) in low Earth orbit, to Voyager 1 in interstellar space. The organization provides enabling services to national, commercial and international scientific and aerospace customers in addition to NASA flight missions, and works in partnership with Industry, other Government agencies and International partners to achieve its mission.  SCaN develops necessary technologies, standards and systems to enable future missions while improving efficiency and performance. As the Deputy Program Manager for SCaN, Mr. Liebrecht leads the strategic space communications architecture planning for NASA and serves as head of NASA delegations to several international organizations chartered to establish internationally interoperable operations architectures and standards for the future. Prior to joining NASA Headquarters, Mr. Liebrecht served for over thirty years in various positions of leadership at NASA's Goddard Space Flight Center (GSFC) in Greenbelt Maryland. He has been a leader in the space communications and tracking for NASA, the US Government and Global International space communities for over four decades.  Mr. Liebrecht earned Bachelors and Master's degrees in Electrical Engineering from the University of Maryland, College Park. |
|   |   |
| Michael Schmidt | Michael Schmidt is the Head of the Studies and Special Projects Division in the Operations Department of ESA. He graduated in 1983 from the Technical University of Braunschweig in Aeronautics and Space. He started his career at MTU München until 1984 and then moved to the German Space Operations Centre, Oberpfaffenhofen as Satellite Control Engineer between 1984 and 1990, specialising in the area of Communication Satellites. Since 1990, he is working at the European Space Operations Centre (ESOC) in Darmstadt. |
|   |   |
| Helene Pasquier | Hélène Pasquier is an operation ground systems expert in the Operation department at CNES (French Space Agency) after many years as head of Generic Ground Systems Section in the Products and Grounds Systems Department. As such, she is involved in the development of generic and reusable Monitoring & Control software systems part of CNES Mission Operations Systems. She is acting in research & technology studies and coordinates the use of the international standards (ECSS, CCSDS Mission Operations and Cross Support Services) within the Mission Operations Systems developed by the Operation department. Hélène works in close cooperation with ESA for Ground Systems Harmonization and has been an active member of the SpaceOps Technical Program Committee since 2008. Since 1982 at CNES, she took key positions in Earth Observation programs (SPOT, Pleiades HR) and Science Ground Systems (CADMOS French USOC, …) in the area of Mission Operations Systems and Payload Operations & Data Systems. Hélène Pasquier is graduated in Computer Science Engineering from the Institut National Polytechnique de Grenoble, France (ENSIMAG, INPG). |
|   |   |
| Andrew Monham | Andrew Monham has 32 years' experience in the space industry, having graduated with a Master of Engineering in Aeronautics and Astronautics from Southampton University in England. Andrew led the system preparation and transition into operations of the ground station and near-real-time product processing  for ESA's first European Remote Sensing satellite (ERS-1) and subsequently led the flight operations system preparation for ENVISAT. He performed consultancy to EUMETSAT as System Manager on the European Polar System / Metop mission, following which he joined the management team of a Small-Medium Enterprise in Belgium, developing the business, as well as Project Managing contracts with ESA. Andrew then moved back to EUMETSAT where he is responsible for Low Earth Orbit Spacecraft Operations. Andrew is also deeply involved in debris conjunction management and space weather impacts, as well as EUMETSAT's technical, management and financial interfaces with external partners and stakeholders. |
|   |   |
| Julio A. Monreal, Dr. Eng. | Julio Monreal is currently deputy manager for the Ariane 6 launch system architect. He has been working at ESA since 1989 in the Space Transportation Directorate for Ariane 4 and Ariane 5 programmes. He was project manager for Ariane 5 qualification maintenance and verification from 2006 to 2016, Ariane 5 launch system engineer from 2003 to 2005 and payload interfaces engineer from 1989 to 1993. He also worked in ESA's Human Spaceflight Directorate from 1998 to 2002 for the ATV project, the European automated vehicle for resupplying the ISS, in charge of the interfaces with Ariane 5 launcher and of ATV's propulsion subsystem. He worked at the Guiana Space Centre from 1993 to 1998 as Launch Range Manager for Ariane 4 launches and for the 2nd Ariane 5 qualification flight. Before joining ESA, he was in charge of the applied engineering and quality assurance in the industrial mechanical sector at SKF Spain and he was research engineer on internal combustion engines at the French Petroleum Institute. Julio Monreal has a Doctorate on Aeronautical Engineering by the Polytechnic University of Madrid and a PhD in Energy (combustion) by the Aix-Marseille University. |
Laboratoire D'astrophysique De Marseille (LAM) Tour
Date: 28 May & 1 June 2018 Location: LAM, Marseille, France The LAM (Laboratoire d'Astrophysique de Marseille) is one of the most important French public research Institute in Astrophysics and combines both the fundamental research and the instrumentation development for huge ground and space telescopes. The LAM teams are managing several projects with the main space agencies (ESA, NASA, , CNES, …) . During SpaceOps 2018 you have the opportunity to visit the Laboratory in one of the two available dates, registering using the registration form. Registration Costs: Registration is free. How to Register: Register for the tour HERE. Deadline for Registration: 31st December 2017 28th February 2018
Share This Story, Choose Your Platform!