SGAC is proud to announce Hannes Bartle as the winner of the Gomspace Scholarship. This award provides support for students who are either Danish nationals or studying in Denmark to attend both the 17th Space Generation Congress and the 69th International Astronautical Congress in Bremen, Germany.
Hannes Bartle (GERMANY)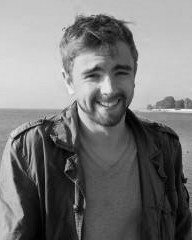 Hi I'm Hannes. I'm a 22 year old M.Sc. Electrical Engineering student at Aarhus University. The last three years, I studied Aerospace Engineering and simultaneously worked for Airbus Defence and Space on their Flexible LEO Platform (FLP2) for small satellites. During this time, I also participated in a CubeSat mission called SeeSat. Currently, I'm part of Aarhus University's first satellite mission, Delphini-1, which is going to be launched in November.
My main interests lie within on-board software and data processing, communications and system level aspects of small satellites and Cubesats.
"I'm really happy to be given the opportunity to participate in the SGC18 as well as the IAC18. I'm looking forward to meeting new people who are as much of a space-nerd as I am. "