Launching the first edition of the Our Giant Leap Magazine!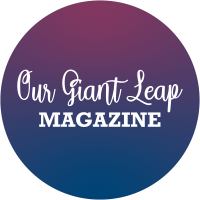 Since its kick-off event, SG[France]2020, the Our Giant Leap initiative has not been resting on its laurels! 
Based on numerous recommendations from the SG[France]2020 delegates during the 3 round table discussions, the Our Giant Leap team (who recently doubled in size!) has been working on several new projects to help make the (aero)space sector more inclusive. These include long-term projects – such as supporting the first women on Mars and closing the gender data gap in human spaceflight – and short-term ones – such as producing webinars on a variety of topics related to inclusivity. 
The Our Giant Leap magazine is a long-term communication project aimed at promoting diverse profiles of the aerospace industry as well as sharing resources and new initiatives. On this International Day of Women's Rights, the Our Giant Leap initiative is thrilled to share the very first edition of the magazine, which focuses mainly on gender equality and includes the interviews of Libby Jackson (Human Exploration Programme Manager at the UK Space Agency), Grazia Vittadini (CTO at Airbus) and Dr. Abimbola H. Alale (CEO at NigComSat), portraits of women in the 6 SGAC regions, articles, an artwork gallery and more. See for yourself and get inspired.
For the long run, the goal is to publish a new edition of the magazine each year. The next one will be focused on diversity in aerospace as a whole, which includes gender diversity, but also cultural diversity, social diversity, political diversity… In a nutshell, all the elements that make the space industry a better place.
To give us your feedback on the first edition, propose ideas, write articles for next editions, or stay informed on the next actions, join our Slack (our-giant-leap.slack.com) and/or reach out to us by email ([email protected]).