Incubation Istanbul and TTPMO*
The very first edition of ME-SGW is going to be hosted thanks to Incubation Istanbul and TTPMO. TTPMO is aiming to transfer academic knowledge into the business ecosystem with cooperation's and events. Incubation Istanbul has a very off-road lead position in Turkish Entrepreneurship Ecosystem. With its incubation centers in İstanbul Florya, İstanbul Büyükçekmece and Silicon Valley, the head team blends various visions and cultures.
Both operations have got build their own network with businessmen, angel investors, venture capital networks and, of course, mentors. TTPMO is a source of deep and innovative knowledge for the industry. Many companies got help from this department in order to produce new products in their industries. Since the founding of Incubation İstanbul and changing the environment, the events have focused on the entrepreneurship. The academicians, which provide knowledge to companies, become entrepreneurs and have founded their own startups. Also, the Startups, which from this side of the city, come and joined Incubation İstanbul ecosystem. Besides the training and workshops, departments organize investor talks and demo days for entrepreneurs.
With this unique blend, success came fast. Currently, TTPMO has got more than hundred cooperation agreements with various diverse companies and organised lots of different joint events with its network. And Incubation Istanbul provides office support to 65 startups and mentorships to more than a hundred entrepreneurs and intrapreneurs.
Address: Istanbul Aydin University, Entrepreneurship & Incubation Center, Istanbul, Turkey
Istanbul Aydin University, Entrepreneurship & Incubation Center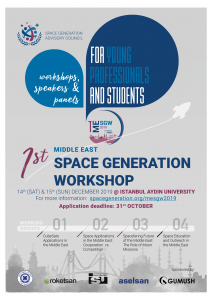 *Technology Transfer and Project Management Office of Istanbul Aydin University