SGAC has partnered with the National Aeronautics and Space Administration Space Communication and Navigation (NASA SCaN) to bring 5 SGAC members to attend the 19th Space Generation Congress (SGC) and the 72nd International Astronautical Congress (IAC) on 21 – 23 October and 25 – 29 October, 2021 respectively in Dubai, UAE. 
Congratulations to our winners! 
Ashley Peter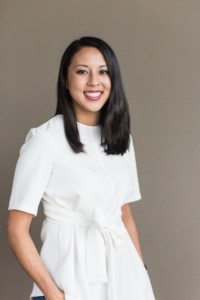 Ashley Peter leads the Exploration Systems Development Programmatic & Strategic Integration's schedule analysis team at NASA Headquarters in Washington, D.C. As part of the Artemis Program, her office is responsible for the overall programmatic integration of the Space Launch System, Orion Multi-Purpose Crew Vehicle, and Exploration Ground Systems programs for deep space human exploration. Prior to this role, she was a consultant at Booz Allen Hamilton, supporting data analytics projects with NASA and the U.S. Navy. Ashley holds an M.A. from George Washington University's Space Policy Institute, where she conducted research on nations' motivations to establish space agencies in recent years, and a B.S. from MIT in Earth, Atmospheric & Planetary Sciences (EAPS) and Management Science. She also represented the Space Generation Advisory Council in the 2019 IAF International Project/Programme Management Committee Young Professionals Workshop, where she presented recommendations on program management challenges facing the next generation in the space sector. After retiring from soccer, Ashley now enjoys playing golf, traveling, and trying new restaurants in D.C. (when she can get a reservation).
"I am so grateful to SGAC and NASA SCaN for giving me the opportunity to attend SGC and IAC in Dubai. I'm really looking forward to collaborating with the next generation of space leaders and the international space community, especially learning from their diverse perspectives and backgrounds."
Christina-Ariadni Valagkouti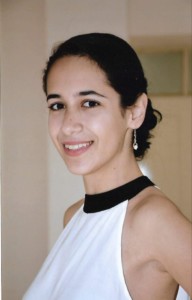 Christina-Ariadni is a nutrition scientist, interested in nutrition for astronauts, for people in extreme conditions, and for disaster response situations. She completed a BSc on Nutrition and Dietetics Science from Harokopio University of Athens, where she was born and raised. Now, she is affiliated with Wageningen University and Research, completing an MSc specialization on Molecular Nutrition & Toxicology. As part of her MSc, she is currently operating as an intern within ESA's Exercise Countermeasure team. Drawn to interdisciplinary approaches focused on taking life sciences to great lengths, deeply self-motivated, and passionate about continuous learning, she particularly enjoys volunteering for SGAC: it all started with the creation of SMLS's "Space Nutrition" sub-group, which aims to offer learning opportunities and inspiration to nutrition scientists and space nutrition enthusiasts, and to demonstrate the potential of nutrition science.
"NASA SCaN scholarship enables me to make the most out of the SGC and IAC, and I could not be more grateful and excited. Thank you for believing in me, I can't wait to share my experience from Dubai!"
Megha Choudhary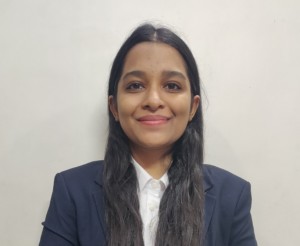 Megha is a final year student at Vellore Institute of Technology, India, pursuing her bachelor's in Electrical and Electronics Engineering. She serves as the Chairperson of SEDS-VIT, and the Expansion Chair of WoAA International. Within Space Generation Advisory Council (SGAC), she serves as an Onboarding Team Member on the Human Resources Team and volunteers at the Space Exploration Project Group. Her interests include orbital mechanics, spacecraft navigation, and planetary science. After graduation next year, she wishes to pursue her master's in the field of space exploration. As a woman of colour, she is passionate about advocating for diversity and inclusion and wants to help make space accessible for everyone. In her free time, she likes to read fiction, draw and go on walks.
"I am incredibly humbled and honoured to receive the NASA SCaN 2021 Scholarship. This is an amazing opportunity and I am really eager to attend my first SGC and IAC and meet space enthusiasts from all over the world!"
Sneha Manimurugan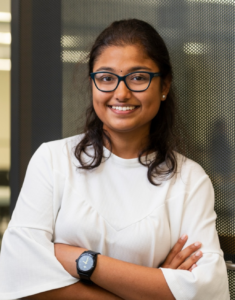 Sneha Manimurugan obtained her B.Eng (Hons) degree in Mechatronics Engineering from Australia. She is currently pursuing her M.Sc degree in Mechanical Engineering at National University of Singapore (NUS). Sneha received the Nicolas Baudin scholarship in 2019 to undertake a research internship at ISAE-Supaero Toulouse, France. There, she developed a failure detection and isolation algorithm for a cluster of six Control Moment Gyroscopes (CMGs) to be placed in an International Space Station (ISS) nano-sized drone. She is currently employed at Satellite Research Centre NTU Singapore, and is working on mission planning and Attitude Determination & Control System (ADCS) development. Sneha is a finalist in Gravity challenge 2021. She works with an international team of students and with NASA Harvest to use machine learning and imagery to detect, classify, localise and provide depth estimates of crops found in Sub-Saharan Africa. Representing Singapore as a delegate in the ASEF 4th Young Leaders' Summit, Sneha works with another international team to highlight impacts of climate change around the world through use of geospatial mapping. She was a member of the discussion group studying sustainable technologies on the moon, as part of the Moon Village Association (MVA) Towards a Lunar Generation (TLG) 2021. 
"I feel highly privileged to receive the NASA SCaN Scholarship 2021 and honoured to bring forth the dreams of Singapore, a small but emerging nation in space. Attending SGC and IAC is an opportunity to exchange new ideas, build professional networks and work on greater space milestones with international delegates."
Sondes Morchedi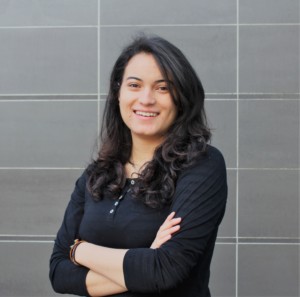 Sondes is a double degree student majoring in Mechanical and Control Systems Engineering at Politecnico di Milano and INSA Rennes, currently completing her master thesis internship at the French Aerospace Lab, the ISAE-SUPAERO and the LAAS-CNRS. She has been a member of SGAC for a year and a half. She is very interested by the space sector and would like to pursue a career in it. She recently has been accepted for a PhD scholarship at the Munich Aerospace Program and will start her PhD at the Universität der Bundeswehr in Munich in the upcoming months. She is also actively participating in advancing the space industry in her home country Tunisia and in Africa in general. 
"I am extremely honoured and thrilled to receive this scholarship. This opportunity will allow me to meet new people and share my knowledge and experience with them. I will also have the chance to present one of the papers I have been working on at this year's edition of IAC."