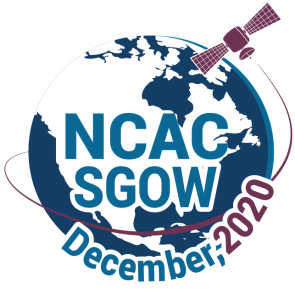 The NCAC Space Generation Online Workshop
Virtual Workshop
December 2020
Building on the success of the numerous Space Generation Advisory Council (SGAC) events around the world, the Space Generation Online Workshop is a three-day workshop focused on enhancing the understanding of students and young professionals in space in the region of North, Central America and the Caribbean (NCAC).
Happening on 11-13 December 2020, the event would witness up to 80 delegates (aged 18-35 years) and guests from space agencies, embassy space attaches, and space industry representatives. NCAC-SGOW features panel discussions, keynote speeches, and intensive working group discussions on relevant topics and challenges for the region.
This event is supported by the Space Mexican Agency, Tecnológico de Monterrey, and Dereum Labs.
Attendees Registration  
The registration process will open up on the 1st of November 2020. The event is expected to gather up to 80 international and local delegates. Delegates selection will be based on the application form adequacy taking into account criteria such as motivation, delegate contribution to space activities, background, and gender equality.
The event is intended for students and young professionals (aged 18-35 years).
NCAC-SGOW and SGAC 
Following the success of previous Space Generation Workshops, NCAC-SGOW aims to empower the next generation of young professionals in the regional space sector and become a platform for collaboration.
NCAC-SGOW Goals
NCAC-SGOW will bring together students, young professionals, academia, space institutions and industry representatives to create a network to nurture and empower the next generation's perspective on space matters. Participants will have the opportunity to interact with experts from academia and industry throughout speakers sessions, and interdisciplinary working group discussions. The workshop includes other networking activities such as cultural nights and dinner sessions. Its intended to be a space of feedback and leadership among different cultures, opinions and academic areas.