After a very thorough selection process that lasted two months, the Selection Committee has chosen Amanda Sathiaraj to become the SGAC Remote Operations Manager, the third SGAC employee.
A total of 29 candidates (12 females and 17 males), from a total of 20 countries, applied for the position. The selection process entailed several phases with detailed evaluations and analysis by the Selection Committee members, which resulted in the final candidate selection by consensus.
We warmly welcome Amanda to the team!
About Amanda Sathiaraj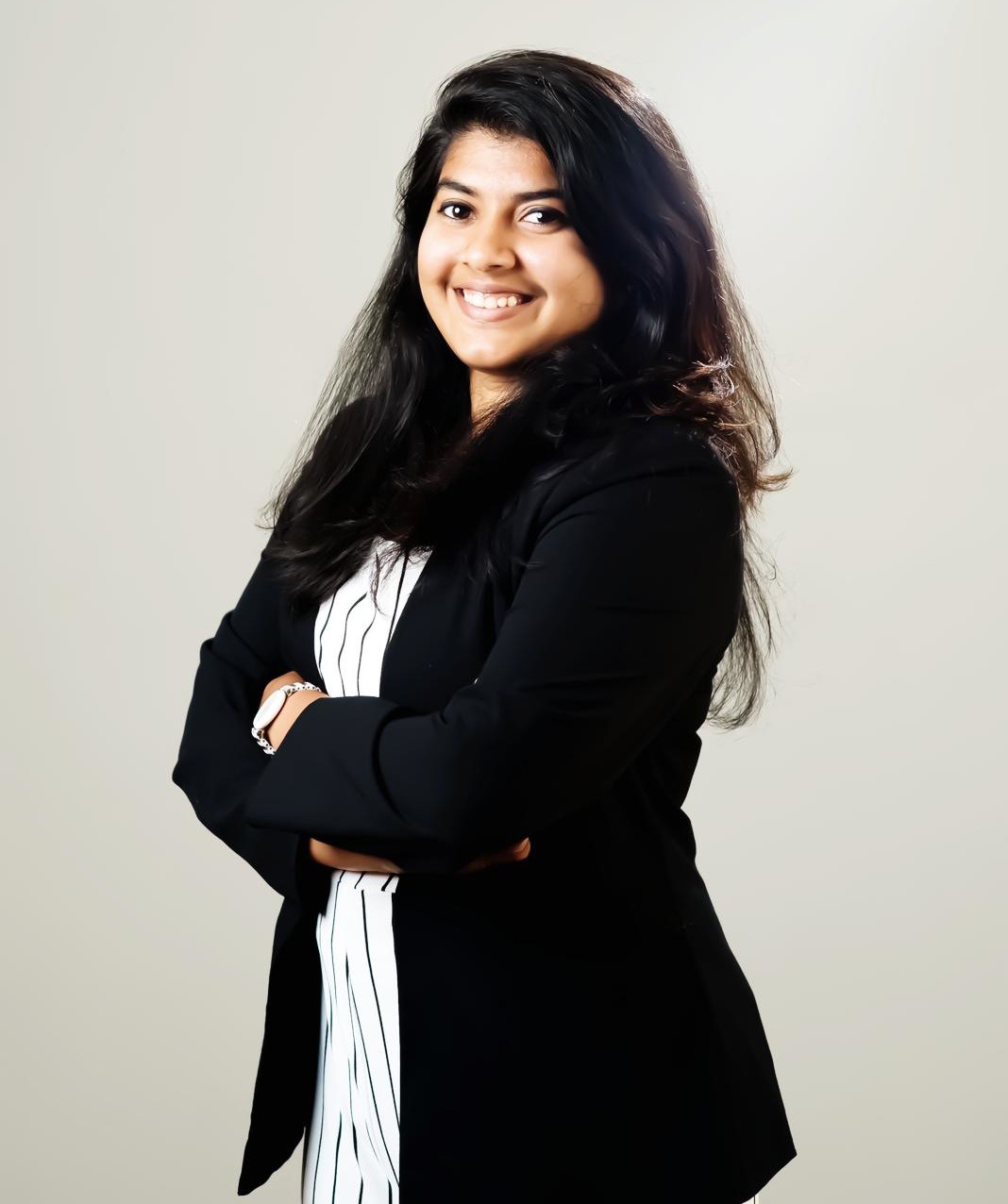 Amanda Sathiaraj is working as a Strategic Operations Engineer at Power Plant Services in Illinois. She holds a master's degree in Mechanical and Aerospace Engineering and is an experienced engineering and process improvement professional. She has a lot of experience in dealing with operations, process improvements, proposals, and contracts reviews for customers around the world.
Prior to this, Amanda completed her undergraduate degree in Aerospace Engineering and is the first Indian Student Ambassador for StudyAdelaide, Australia. She received a full scholarship to study in Adelaide at the International Space University and then went on to work for them in the Netherlands, France and in two virtual programs. She has worked as the Head of Information Technology and Public Relations representing India to over 89 countries for the International Association for the Exchange of Students for Technical Expertise (IAESTE).
Amanda is active in advocating STEAM education and Space Studies to school students, college students and professionals through work with organizations like Project Exploration, the International Space University, and the Space Generation Advisory Council. She is passionate about constantly learning and driving operational efficiency and has two international paper publications.
Amanda Sathiaraj, as soon as appointed, said:
"I am extremely pleased and grateful to have been offered the role as the Remote Operations Manager for SGAC. I admire the work SGAC has been doing in the space community and it brings me immense pleasure to contribute to the growth of it. By being the largest network of students, youth, professionals, and alumni in the space industry, SGAC has set itself apart to advance humanity by providing opportunities to encourage the creativity and endeavours of its members.

Through this role, I look forward to leading the operations of this astounding organization, working with cross-functional teams, learning a great deal, and empowering and growing the next generation of space professionals around the world!"
Valentina Luchetti, SGAC Chief of Staff, said:
"I was blown away by Amanda's background and knowledge! She seems to be the perfect fit for the position and I can't wait to see the achievements and changes she will bring to SGAC! A warm welcome to the team, Amanda! It is a pleasure working with you!"
Davide Petrillo, SGAC Executive Director, said:
"We are very excited to welcome Amanda as our new SGAC Operations Manager! Amanda has very solid qualifications and a great potential to contribute to the progress of SGAC. With her addition to the team we will open a new chapter with new energy and passion. I am sure that Amanda's experience will bring SGAC to new heights!"
Anthony Yuen, SGAC Chair, said:
We are so excited to have Amanda join our team as Operations Manager. This brings our team of paid staff to three and is a real milestone for SGAC as we meet the growth of our organization. I look forward to welcoming and working with Amanda on our SGAC activities.
Hamza Hameed, SGAC Co-Chair, said:
"SGAC is delighted to have Amanda joining us as our Operations Manager. As we continue to grow and cement ourselves as the leading network of students and young professionals in the space sector, it becomes increasingly necessary for us to have staff members in place that play an important role in facilitating the organisation towards meeting all its goals. We are confident Amanda will play a crucial role in continuing to advance the mission of SGAC and further deliver great value to all our members."