Our Giant Leap: What's Next?
by Maëlys Beliazi and Pauline Delande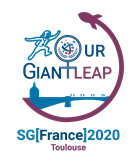 September 26th 2020 marked the first SGAC face-to-face event since the beginning of the COVID-19 pandemic: SG[France]2020: Our Giant Leap, the kick-off event of Our Giant Leap (OGL), a new initiative within SGAC. Held in Toulouse, it gathered 66 people including 44 SGAC members from 10 different nationalities to learn more about gender equality in the aerospace sector and to propose solutions to existing issues addressed through three round table topics: discrimination, mentorship strategies and space research.
The organizing team had been working for one year to make this event a great success, despite the COVID-19 restrictions. We would like to extend oue thanks to SGAC for the continuous support, especially over the last few weeks, the sponsors (ISAE-Supaero, CNES, Women In Aerospace, Association Planète Mars and HE Space), the experts and speakers for their engagement, and the SG[France]2020 delegates for their participation.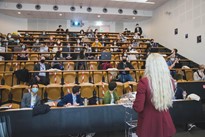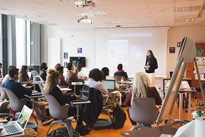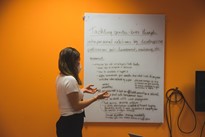 Since SG[France]2020, the OGL team used part of the 71 specific recommendations provided by the delegates to start new projects and activities within SGAC, in order to raise awareness about gender equality and gender bias, inspire more young women to join the aerospace sector and fill the gaps in the lack of scientific data on the females.
The objective is to create meaningful and long-term actions in collaboration with external partners, to participate actively in making the aerospace sector more inclusive, through 4 important pillars:

Long-term projects
The OGL team has initiated and started working on 3 main long-term projects so far:
Support to the future ESA astronaut campaign to raise the number of female applicants and candidates. This project includes (but is not limited to) research, development of partnerships with space agencies and research organizations as well as communication and outreach on social media before and during the next astronaut class selection.
Support to the first women on Mars through experiments that could be implemented in future Mars Desert Research Station (MDRS) campaigns together with Association Planète Mars (APM). This project, based on many recommendations provided during SG[France]2020, includes research activities, support to all-female MDRS crews, as well as communication and outreach about the experiments' results.
Collaboration with teachers, educators, and parents. The OGL team is willing to create workshops dedicated to young children to break stereotypes, motivate SGAC members in reaching out to elementary schools to present what they are doing, and involve teachers, educators, and parents in these activities. Indeed, research – but also recommendations coming from SG[France]2020, SpaceGen United 2020 and SPW-AP 2019 delegates – shows that sometimes, parents are limited in their understanding of the opportunities available to their children in the aerospace sector and they might present barriers even to the children who express their interest in space and aeronautics.
The idea would therefore be to use the SGAC network, partners (especially NGOS and space agencies) and members to break stereotypes and barriers to reach out to a younger audience to promote Science, Technology, Engineering and Mathematics (STEM) careers regardless of gender and background.

Communication
In parallel to the SG[France]2020 preparation, the OGL team had created and organized social media communication campaigns, interactive webinars and participative videos published on the SGAC YouTube channel to start engaging actively prior to the event.
During SG[France]2020, the participants highlighted the importance of communicating to give more visibility to women and thus provide more diverse role models to young people. In addition to the activities already initiated, the OGL team has therefore started working on an "OGL Magazine" to share interviews, biographies and portraits of women who have left their mark in the space sector in the 6 SGAC regions.
The OGL Magazine will also include tips to make the work environment more inclusive, as well articles with key facts and numbers about gender equality and diversity. The OGL team will also create other formats to share extended content: podcasts, educational videos on YouTube and participative activities on Slack and social media.

Events
Building on SG[France]2020's success, the OGL team wants to provide support to the organization of spin-off SGAC events all over the world on the topic of gender equality in the aerospace sector. SG[Brazil] and SG[India] already expressed their great interest in collaborating with OGL for their upcoming events. In addition to the SG[France]2020 final report, the OGL team is also writing a report to gather all the lessons learned and feedback in organizing a SG[Country] type of event in times of COVID-19, to ease the work of future organizing teams. This document would be for example very beneficial for the preparation of SG[France]2021.
Finally, the OGL team wants to participate in international conferences to present OGL activities and projects, the events' outputs and the SGAC members recommandations. The OGL team already participated in the International Astronautical Congress (IAC) 2020 this year and wishes to take part in the World Space Week 2021 themed "Women In Space" next year.

Partnerships and collaborations with external partners
Over the last year, the OGL team has already signed Memorandum of Understanding (MoU) with Women In Aerospace (WIA), the Moon Village Association (MVA) and ActInSpace (AIS) and would love to keep engaging with SG[France]2020 sponsors to help them implement the delegates recommendations within their organizations. To carry out all the new activities and to have a powerful impact on the space sector, the OGL team is looking for additional partners and sponsors, interested in the topic and ready to collaborate actively.
Addressing gender equality issues in the aerospace sector is not the only chore action at OGL. Indeed, while SG[France]2020 focused mainly on that point, addressing diversity issues in the aerospace sector is also an important aspect of the OGL initiative which is included in all the on-going and future activities. For instance, a specific channel #shareyourstory on our Slack is dedicated to sharing anecdotes of difficult situations faced in the workplace whether they be misogynist, racist comments, or other forms of discrimination. People are also encouraged to share positive behaviour they have witnessed on a professional level regarding such issues. Other projects, such as the OGL magazine mentioned earlier, will include both gender equality and diversity pillars. The OGL team is willing to implement more and more activities and projects dedicated to diversity and inclusion at a larger scale.
The OGL team has recently recruited additional members within SGAC to work on the different activities. If you are interested in knowing more, you can contact the team through the following email address: [email protected] and go through the OGL activities and material available so far (see list below).
Videos
Webinars
Papers
Articles
Online content
Maëlys Beliazi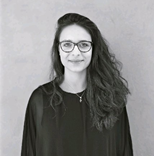 Recently graduated from a Master's degree in GNSS at ENAC (Toulouse), Maëlys now works at Safran Electronics and Defense as a GNSS Systems engineer in the region of Paris. She is truly interested in daily GNSS applications whether it is for autonomous vehicles, environment monitoring, personal wearables etc. Outside of her field of expertise and generally speaking, she is passionate about all kinds of space-related activities.
Within SGAC, Maëlys was part of the Communications team for SG[France]2020: Our Giant Leap.
Pauline Delande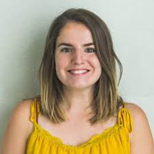 Graduated from INSA Toulouse (Mechanical Engineering) and ISAE-Supaero (Space Systems Engineering), Pauline is now working at CNES Toulouse since July 2019 as "Earth Observation Satellite Operations Engineer". In a few words, her role is to prepare, schedule and organize satellite operations, ensure subsystem and equipment performances (for both platform and payload) and investigate anomalies.
Within SGAC, Pauline is National Point of Contact for France and was Deputy Event Manager and part of the Communications team for SG[France]2020: Our Giant Leap.