SGAC held elections in May to elect the next Regional Coordinator (RC) in the African Region. We are happy to announce the selection of Rania Toukebri (Tunisia) as the new Regional Coordinator for Africa.
Detailed election results and the profile of the applicants follows. We would like to take this opportunity to thank the former Regional Coordinator, Oniosun Temidayo Isaiah (Nigeria), for his two years and six months of service in this role.
Election Report
The election received three applications for one regional coordinator position.
8 NPoCs out of 35 took part in the election, with the following result:
Rania Toukebri (Tunisia) – 50%
Hansley Noruthun (Mauritius) – 37.5%
Abraham Akinwale(Nigeria) – 12.5%
About Rania Toukebri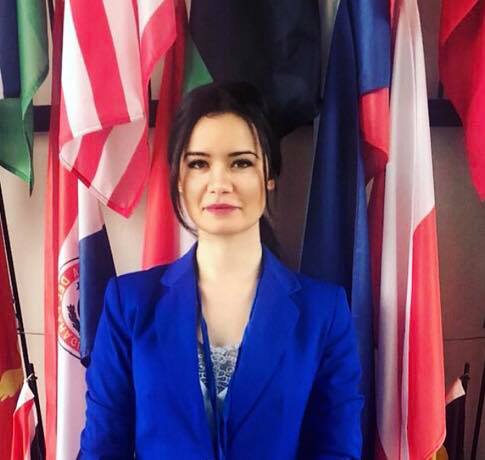 She has been National Point of Contact of Tunisia for SGAC.
She is a Software & Hardware engineer for space applications. She works on the design, verification and integration board computers and data storage units as well as other instruments of Satellites. She participated on the development of several satellite equipments like Jupiter icy moons satellite, ENMap satellite, MetOp satellite, currently on Biomass satellite and kompsat 7 satellite and soon Plato Telescope. She has also been in several workshops related to space innovation and research and she has been a speaker and moderated panels in Space Generation Congress, Global Conference for emerging countries. She is also working on the development of the space market in Africa with other African space experts. She had an engineering diploma from the National Institute of Applied sciences and technologies in Tunis, Tunisia. She studied electronics and instrumentation. Her graduation project was on a nano satellite IP2sat with the team of Université de Picardie Jules Verne in France, one cubesat among 50 in a European constellation « QB50 ». She made a master in embedded systems from Université de Picardie Jules Verne. She worked on the design of an onboard computer of a Bombardier project "surfer". Then she took a certificate in Cryptography from Stanford university, continuing studies.
She is also activist with the UNHCR and a UN volunteer for the African folder: female genital mutilation and a she has been a voice of Justice with the Human Rights Watch.
This is what Rania had to say about her election:
"I am extremely honoured to be elected as the Regional Coordinator of Africa and have the possibility to contribute on the growth of the space community and support African SGAC team. But first I would like all the National Points of contact that gave me this opportunity. I am looking forward to collaborate with all of you. We should all know that Africa is still considered a raw space market and the capacity building in the region is considered a basic pillar, that's why I have the intention to expand the SGAC network and keep the motivation and communication within the team on their highest levels. As well as the linking of the different space actors, private public sector, institutions and organisations. It's time to start acting."