Results of Regional Coordinator Election in the African Region
SGAC held elections in June/July to elect the next Regional Coordinator (RC) in the African Region. We are happy to announce that Tensae Alemayehu Ali (Ethiopia) has been elected as the Regional Coordinator for Africa.
Detailed election results and the profile of the applicants follows. 
Election Report
The election received two applications for one regional coordinator position.
30 NPoCs out of 53 took part in the election, with the following result:
Tensae Ali (Ethiopia) – 53.5%
Imane El Khantouti – 46.7% 
About Tensae Ali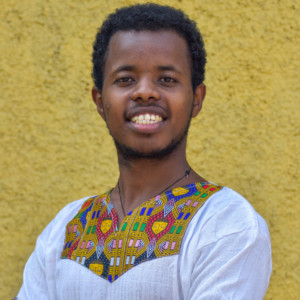 Tensae is a final-year Mechanical Engineering student at Mekelle University, Ethiopia, and a member of the executive committee for the Mekelle Branch of the Ethiopian Space Science Society (ESSS). He's been working with the SGAC Regional and Local Events Coordination Team and as the National Point of Contact for Ethiopia. In 2019, Tensae led the local organising Team at the 3rd African Space Generation Workshop held at the UNECA in Addis Ababa. Furthermore, he has been a functioning member of the Ethiopian Institute of Technology-Mekelle Council (EiT-M) since September 2018 as a student representative for academic affairs. He completed a prestigious summer aviation technology training under the auspices of the Presidency of Turkey and the organisation of Yunus Emre Institute and TABiP.
In September 2020, he earned his dual honors degree from Mekelle University, Ethiopia, and Thomas More University of Applied Sciences, Belgium. Most recently, Tensae was one of the five recipients of the Global Grants Programme through SGAC and awardee of the African Space Industry Top 10 under 30, Class of 2021, Space in Africa's premier award. He is currently working on a satellite-based crop yield and health monitoring system with the Space Technology for Earth Applications Project Group (STEA-PG) at SGAC.
This is what Tensae had to say about his election
I'm immensely humbled and honored to be elected as the Regional Coordinator for Africa. I would like to express my heartfelt gratitude to all NPoCs that believed in me and my vision for Africa and voted in support of my application. My regard also extends to both Chairs, Regional Coordinators, and SGAC teams for their insights and suggestions over the development of my plans for the region. And a special thanks to the other candidate, Imane, an inspiration that gave me the push to reach my utmost competence. I look forward to working with you regardless.

The fact that space and its derived economy have not yet been exploited in Africa presents us, the youth, with an unmatched opportunity to change the narrative. Collaboratively, I hope to leap forward the multidimensional endeavors we have as a region with maximum youth participation and global partnerships during my term through SGAC.