Results of Regional Coordinator Election in the European Region
SGAC held elections in May to elect the next Regional Coordinator (RC) in the European Region. We are happy to announce the selection of Eleonora Lombardi (Italy) as the new Regional Coordinator for Europe.
Detailed election results and the profile of the applicant follows. Eleonora was the only candidate that ran for the election. The majority of the votes supported that candidacy and hence Eleonora has been elected as regional coordinator.
Election Report
The election received one application for one regional coordinator position.
23 NPoCs took part in the election, with the following result:
Support – 96%
Abstain – 4%
Object – 0%
About Eleonora Lombardi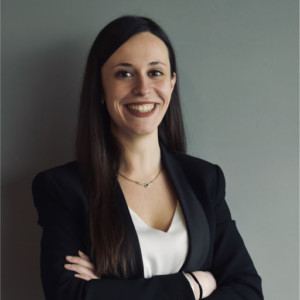 Eleonora is Coordinator of the Business Applications Department at the E. Amaldi Foundation born from a partnership between the Italian Space Agency and Research Consortium Hypatia. She is part of the ESA Business Applications and InCubed+ Ambassador Platform for Italy as Deputy Ambassador. She is in charge of defining cross fertilisation activities, scouting new and innovative funding opportunities and supporting the quality of projects by Italian companies applying to the programmes in the frame of the New Space Economy. Previously project manager for the Horizon 2020 programme SpaceUp at Hypatia Research Consortium, she also worked in Paris joining the Strategy Department of ESA and later Eurisy, a non-profit association of European space agencies to support satellite applications' end users. Graduated in International Relations, with a specialisation in International Space Law and Policy, she also holds a second Master's Degree of Economic Intelligence. Eleonora collaborated with the University of Edinburgh and the University of Paris Sud following the award of scholarships.
This is what Eleonora had to say about her election
I would like to express my heartfelt thanks to the SGAC's NPoCs that have voted and extended my mandate for the next 2 years as their Europe Regional Coordinator.

I am both humbled and honored to continue my duties and responsibilities to working with you as a team to advance issues of importance as well as enhance the opportunities of our SGAC community. 

A team is like a toolset, not one tool can do all the jobs, but together it can, so let's join our hands together to work with team spirit in the day-to-day functioning that distinguishes our Space community!