SGAC held elections in May to elect the next Regional Coordinator (RC) in the South American Region.
We are happy to announce the selection of Santiago Enríquez (Argentina) as the new Regional Coordinator for South America.
Detailed election results and the profile of the applicants follows. We would like to take this opportunity to thank the outgoing Regional Coordinator, Natalia Vargas (Bolivia), for her two years of outstanding work in this role.
Election Report
The election received thee applications for one regional coordinator position. 10 NPoCs out of 11 took part in the election, with the following result:
Andre Alonso (candidacy withdrawn): 0%

Santiago Enríquez: 50%

Natalia Vargas: 50%
The turnout of the election was a 90.9%. As two candidates got the same amount of votes, the Chairs together with the existing Regional Coordinator had to decide by consensus the candidate to be elected as the new Regional Coordinator for South America. Please find below the relevant Bylaw 5.3.4.:
Bylaw 5.3.4. In case of a stalemate after the vote of the National Points of Contact, the Chairs together with the existing RC shall decide by consensus.
After a thorough and balanced analysis, it was decided by consensus that Santiago Enríquez be elected as RC of South America.
About Santiago Enriquez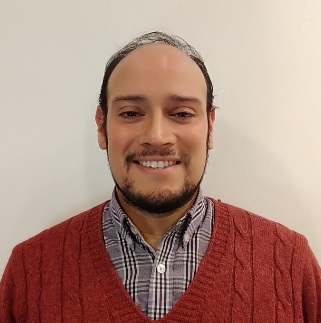 Santiago Enríquez holds a Bachelor degree with honours in Communication Sciences at the University of Buenos Aires (UBA) and currently is finalizing a Master's Degree in Technology Management at the School of Economic Sciences of the UBA.  He was distinguished by the UBA for his Bachelor Work on the international policy framework for satellite communications, which inaugurated this field of studies in the Social Sciences Faculty. Santiago worked in the technology transfer management at the Atomic Energy National Commission of Argentina (CNEA), where he served as technology transfer contracts' analyst of nuclear and space commercial projects, and as a representative at the Advisory Council for the improvement of the Argentine Technological Innovation Law. Currently, Santiago is working for the Balseiro Institute, an Argentine prestigious academic institution, where he works at the innovation management, creating links between the academia, entrepreneurs and big enterprises. In this context, Santiago is driving initiatives to create an optimal ecosystem for space entrepreneurs. For the past 3 years, Santiago served as National Point of Contact for Argentina. Santiago is a fan of Artistic Photography, the German language, and in Patagonia, where he currently lives, he does trekkings on the mountains.
This is what Santiago had to say about his election:
"I am completely delighted to have the opportunity to contribute to SGAC in the South American Region. I think we are experiencing a growth of the regional space economy, and the youth plays a key role when it comes to shaping this rise through innovation, sustainability and future perspectives. For that reason, my mission as Regional Coordinator will be to bring the space sector closer to the youth, by means of creating and consolidating enduring links between them. In this sense, I would like to better the communication channels among public and private actors of the South-American space ecosystem, while we expand the presence of SGAC in new places. Besides, I will do my best to enable the youth from South America to employ their creativity and vigour in advancing humanity through the peaceful uses of space. Finally, I also would like to deeply thank the South American National Points of Contacts for the trust they gave me!"