The SGAC election of a new Co-Chairperson in 2022 has been completed and we are pleased to welcome Hamza Hameed (Pakistan) as the new Co-Chair of SGAC.
Election Report
After an extensive period of discussion and interaction between the candidates and the Executive Committee, all Regional Coordinators cast their votes.
Out of all 12 votes, candidates received:
Niket Bhatt (India) – 0%
Hamza Hameed (Pakistan)– 58.3%
Alexandra Jercaianu (Romania) – 41.7%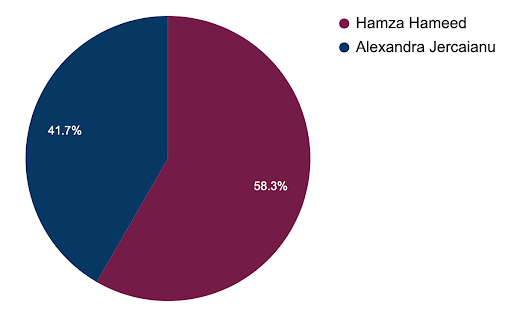 We are happy to announce that Hamza Hameed will be the new Co-Chair of the Space Generation Advisory Council! He will be working alongside the Chair, Anthony Yuen (Australia).
About Hamza Hameed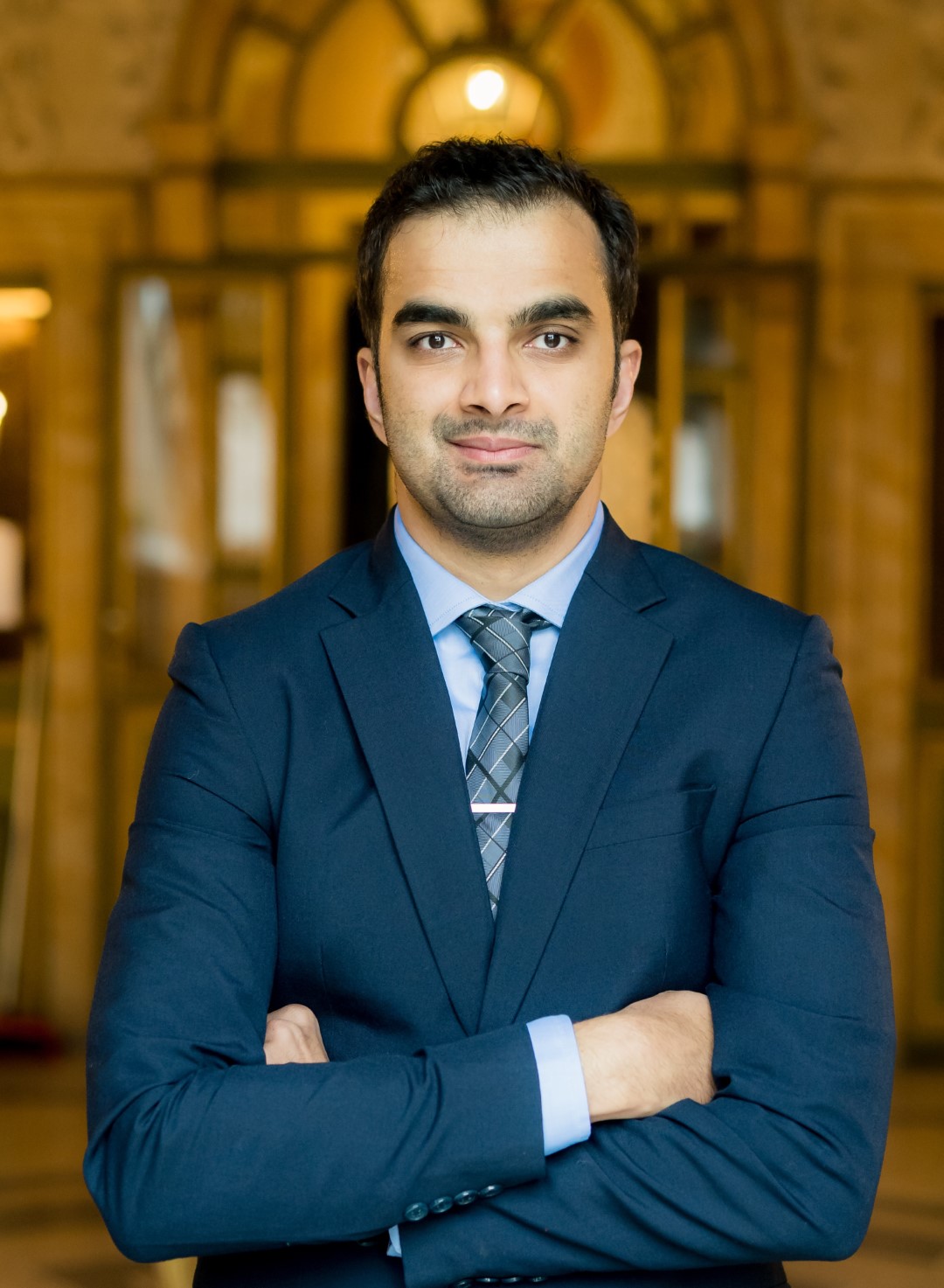 Hamza Hameed is a Pakistani lawyer who works as a Legal Consultant at the International Institute for the Unification of Private Law (UNIDROIT) in Rome, Italy. He holds an Advanced Master's LLM Degree in Air and Space Law from Leiden University and an LLB from the University of London. His work mostly involves the development and promotion of international instruments in the areas of spacecraft financing, secured transactions law, and law & technology. Hamza joined the Space Generation Advisory Council (SGAC) in 2016 as the National Point of Contact for Pakistan, after which he joined the SGAC Legal Team in 2018 and became SGAC's General Counsel in 2020. Hamza was awarded the Space Generation Leadership Award and the SGAC Member of the Year Award in 2021. He is a member of the International Institute of Space Law (IISL) and INSOL International.
When informed of the results, Hamza had this to say:
"I am incredibly honoured and grateful to have been elected as the next Co-Chair for SGAC. My six years at SGAC have had a significant positive impact on my life and I intend to use my term as Co-Chair to give back as much as possible to the Members. SGAC is the most well renowned and respected network of young professionals and students in the space sector, and I take the responsibility of leading it very seriously. Over the next two years, I intend to focus on increasing diversity at SGAC, advancing representation from all parts of the world, and furthering all the excellent programmes we already have ongoing. I am excitedly looking forward to working with my colleagues at the SGAC Executive Committee, SGAC's various Boards and Teams, as well as the Membership at large. Please do not hesitate to reach out to me for anything and everything!"
Harriet Brettle, Former Chair and Election Officer mentioned: 
"I would like to extend my sincere congratulations to Hamza on his election as SGAC Co-Chair! Hamza has been a long standing and active member of SGAC for many years; he is well placed to continue the incredible work of SGAC in empowering and enabling the next generation of space professionals to be able to achieve their potential. I believe Hamza will bring fresh ideas and experience to the Co-Chair position; I am confident that SGAC is in good hands and will reach new heights under this new leadership!"  
Anthony Yuen, current Chair, had this to say:
"I am incredibly excited to welcome Hamza as our new SGAC Co-Chair!  Hamza has been instrumental to many of SGAC's key initiatives and he truly embodies the spirit of SGAC.  I look forward to working with him closely over the next year in leading our fantastic organisation, and to further our mission of empowering and growing the next generation of space professionals all over the world. Congratulations Hamza!."
Davide Petrillo current Executive Director, added:
"I would like to express my warmest congratulations to Hamza on this well deserved success with his election as SGAC Co-Chair. I had the pleasure to work together with Hamza through different capacities and he has always shown outstanding leadership skills being extremely supportive for the benefit of the SGAC members. I am extremely looking forward to working together with Hamza as part of the SGAC Leadership. I am sure we will accomplish great things together for the benefit of our Students and Young Professionals from all over the World."
Valentina Luchetti, current Chief of Staff, had this to say:
"Working with Hamza in the past years has been an incredible pleasure! He is involved in many key activities and deals with those in an outstanding way. I am very much looking forward to starting working with him in this new capacity. I am sure he will be an amazing Co-chair!"