SGAC is proud to announce the following appointments to our team after the latest round of vacancy applications.
Treasurer – Anthony Yuen
Financial Comptroller – Lorely Murillo
Financial Strategy Analyst – Clelia Iacomino
Membership Co-Manager – Pauline Delande
Data Management Team Member – Ioannis Papageorgiou
Graphic Designer – Fabio Fabozzi
Graphic Designer – Federico Rondoni
Graphic Designer – Opeyemi Fajulugbe
Legal Team Member – Ion-Adrian Fucigiu
Legal Team Member – João Nuno Frazão
Web Editor – Johanna Erika Valdueza
Web Editor – Laud Bentil
If you are interested in being part of the SGAC Team, you can find the latest vacancies here.
Anthony Yuen
Treasurer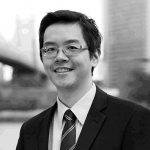 Anthony Yuen is a medical doctor with a degree in mechanical and space engineering from the University of Queensland in Brisbane, Australia. He is currently a pediatric emergency physician and an Assistant Professor of Clinical Pediatrics at New York Presbyterian-Weill Cornell Medical Center. Prior to medical school, he was the Chair of the 2006 Queensland Youth Aerospace Forum and attended the 2007 Space Station Design Workshop in Sydney. His experiences span areas as diverse as ramjets, global health, artificial hearts and medical simulations. His eventual goal is to develop innovative approaches that encompass medicine, engineering and technology to overcome the challenges of long duration space flight on the human body.
Lorely Murillo
Financial Comptroller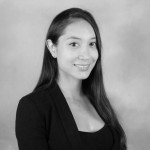 Lorely Murillo is currently pursuing a double major in Finance and International Business at UT El Paso. She's a 7th SGFF and 34th Space Symposium scholarship winner, supports World Space Week Association's National Coordinator for the USA Chapter, and is a Space Fundamentals Training Program Alumni by Lockheed Martin. Lorely was born in El Paso, TX and raised in Juarez, Mexico. Her bi-cultural background and focus on community collaboration has led her to a number of volunteer opportunities and leadership roles. She was selected to lead Rotary Youth International and the Collegiate Entrepreneurs' Organization as President, and Student Ambassador at the Federal Reserve. Lorely joined Lockheed Martin Space Systems as International Business Development intern in the summer of 2017 & 2018. She's been exposed to different work environments by interning with ADP as Global Finance, The Hub of Human Innovation as Business Analyst, U.S. House of Representatives under Congressman Beto O'Rourke, and Borderplex Alliance as Organizational Operations. She studied abroad in London, Berlin, Bristol, Munich, Hangzhou, and Rome. After graduation, Lorely will join Lockheed Martin Space and eventually pursue an MBA.
Clelia Iacomino
Financial Strategy Analyst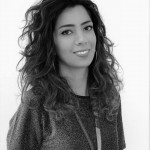 After her graduation in International Relations at La Sapienza University in Rome, Clelia attended the Master in Space Institutions and Policies at SIOI (Italian Society for International Organizations). Clelia co-founded the association Space School with the aim to implement space knowledge in primary and secondary schools through the school-work activities. She took the role as Vice President, and developed the Economic and Business Module, which she gave an overview of the important role of SMEs, the PPP models in the space sector, of space economy, of the supply chain and of the preparation of to a business plan. In parallel with this activity, Clelia worked in the Strategic Business Intelligence department in Thales Alenia Space in Rome, where she supported the activities of Strategic Business Intelligence through the development of new models and business intelligence tool.
Recently, Clelia was selected by the Italian Space Agency (ASI) as Research Fellow at European Space Policy Institute (ESPI) in Vienna. Her main research was focused on the potential contributions of commercial actors to space exploration, with a specific focus on public-private -partnership schemes and other new mechanisms to engage the commercial actors. In addition, she was involved in other projects focused on the economic impacts of space tugs and new solutions for satcom operators and the analysis on the evolution of the roles of space agencies. Prior to her selection as the FInancial Strategy Analyst, Clelia was part of the organising team of the Space Generation Forum 2.0 in support of UNISPACE+50's activities.
Pauline Delande
Membership Co-Manager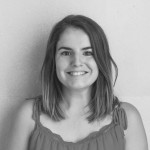 Pauline Delande is a graduate of Mechanical Engineering at INSA de Toulouse and Space Systems Engineering (MS TAS Astro) at ISAE-Supaero. She also did 2 specializations in Aerospace Engineering at Ecole de Technologie Supérieure de Montréal (Canada) and Universidad Politecnica de Valencia (Spain). After various internships and professional experiences in AIRBUS, UTC Aerospace Systems, LISI Aerospace, SAFRAN and Parker Hannifin France as part of her studies, she is currently working on a 6-month full-time project (LUPO) with 38 other European engineers and students to design facilities to produce propellant by exploiting Lunar In-Situ Resources to support future Human Space Exploration. This project is part of the Space Exploration and Development Systems (SEEDS) MSc program supported by the European Space Agency and Thales Alenia Space with Academic Supports from ISAE-Supaero, Politecnico di Torino and University of Leicester. In October 2018, she will start her final year project at CNES, the French Space Agency, to develop an experiment in microgravity (Zero-G flight) to test the deployability of nanosatellites, as part of the JANUS program.
Ioannis Papageorgiou
Data Management Team Member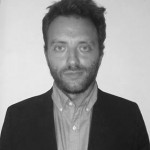 Ioannis joined the European Central Bank in 2018, working with data analysis. He previously worked in Sierra Leone, Afghanistan and Denmark for the United Nations on a wide range of project management services in the infrastructure sector, with an emphasis on sustainability and renewable energy. Prior to joining the UN, he worked as an Electrical Engineer and Project Assistant in the private and the public sector as well. Ioannis holds a bachelor's degree in Electrical Engineering and a master's degree in Environmental and Resource Management from the University of Southern Denmark.
Fabio Fabozzi
Graphic Designer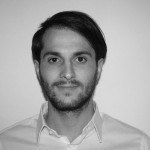 Fabio Fabozzi was born in Aversa and has been passionate about astronomy and stars since he was a child. He graduated both BSc and MSc in Aerospace Engineering at University of Campania Luigi Vanvitelli. He worked as control engineer for the EDRS-C satellite at OHB-System (Bremen, Germany) during his MSc thesis time. Furthermore, Fabio received a grant for attending II Level Master in Satellite and Space services at University of Rome La Sapienza. He also participated ah Southern Hemisphere Space Studies Program (SH-SSP18) organized by International Space University at University of South Australia Adelaide. Last, but not least, he attended different summer schools and workshops related to the space field (such as the Alpbach Summer School). Fabio worked as software engineer for the Galileo system at Vitrociset (Rome, Italy) for more than one year, and is entering a doctoral program.
Federico Rondoni
Graphic Designer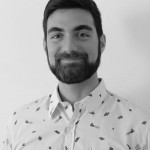 Federico is a graduating student in Naval and Nautic Design at University of Genova. During his bachelor in Civil Engineering, attended at University of Perugia, he has tried to find a link between underwater human exploration and space. He has worked for a scuba diving center in Elba Island in Italy to understand how someone feels in apparent gravity absence. After this experience he has decided to take a master in Naval Design and to focus specifically  in underwater human habitat, to transfer this technology to future space exploration. He is also an admitted student to ISU Master of Space Studies for 2019. During his last university year, Federico has worked for an Italian marine technologies company Junior Project Manager. The company based in La Spezia works on the fields of oceanographic buoys and AUVs (Autonomous Underwater Vehicles).
Opeyemi Fajulugbe
Graphic Designer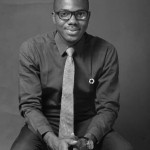 Opeyemi Fajulugbe is a Creative designer and UI/UX designer based in Lagos, Nigeria. He has been involved in a number of high profile projects both in Nigeria and outside of Nigeria. Opeyemi has an in-depth understanding of emerging technologies in new media and is excited to join the SGAC team.
Ion-Adrian Fucigiu
Legal Team Member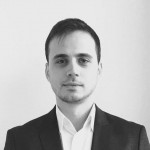 Ionut is a self-proclaimed legal warrior with expertise in a varied pool of activities, including experience in multinational companies and non-governmental organizations that specialize in IT&C, civil rights and social action. When he is not at work, he likes to travel and discover new places as well as reading about foreign policy and space.
João Nuno Frazão
Legal Team Member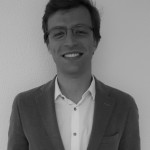 João Nuno Frazão is a Ph.D student at Nova School of Law – New University of Lisbon, Portugal (FDUNL), having completed the academic year with all seminars and the final project with current investigation in european space law. João graduated with a bachelor's degree in Law at University of Lisbon School of Law (FDUL) and has a master's Degree from FDUNL, with a dissertation focused on suborbital flights. João attended the "ECSL Summer Course on Space Law and Policy" (2014) and was the Assistant Faculty Advisor of the Nova Law School student's team at the European Rounds of the "Manfred Lachs Space Law Moot Court Competition" (2018). João is also a Lawyer, with over 5 years of experience (in the field of litigation), at the Portuguese Bar Association (Ordem dos Advogados Portugueses).
Johanna Erika Valdueza
Web Editor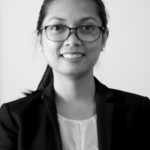 Johanna Erika Valdueza is a remote sensing geologist and an amateur astronomer from the Philippines. She earned her BSc degree in Geology from the University of the Philippines Diliman and MSc degree in Applied Earth Science from the Faculty of Geo-information Science and Earth Observation (ITC), University of Twente, in the Netherlands. Before pursuing graduate studies abroad, Erika worked at the Manila Observatory as a researcher. As an amateur astronomer, she maintains a blog (stellasgaze22.wordpress.com) about her astronomy images and observations since 2007. She also joined various astronomy organizations in the Philippines namely the University of the Philippines Astronomical Society, Philippine Astronomical Society, and Manila Street Astronomers. Erika became an SGAC member in 2014. She was a delegate at the Asia Pacific – Space Generation Workshop in 2016 and participated in SEPG's remote mission support for a Mars analog mission in 2017.
While her passion is Astronomy and Space Science, Erika is also a disability awareness advocate. She got diagnosed with Lupus in 2015. Since then, she became active in supporting disability advocacy organizations such as Hope for Lupus Foundation Philippines and Virtualahan. Erika currently lives in the United States and works for a financial company. She looks forward to being part of the SGAC team.
Laud Bentil
Web Editor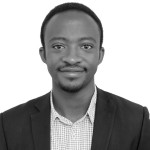 Laud is a web developer living in Accra, Ghana with experience working in local software startup space. He has a background in Software Entrepreneurship and Physics respectively. His passion for space started from his childhood, after being introduced to the National Geographic picture book, "Let's go to the moon", and will later find interests in computers and software. Today, he enjoys working with python, javascript and wordpress, and maintains an open mind to learning. Away from computers Laud enjoys reading across areas in science, participating in technology and astronomy events, exploring new feats in fitness. He hopes to participate more in intersecting areas of software and space, contributing not only to his country's nascent space industry but also the global one.